Arron Edward Hotchner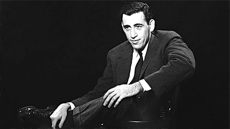 A. E. Hotchner surprised me the other day by his appearance in a documentary, "J. D. Salinger," which is part of the
PBS American Masters
series I was watching.  My first thought was, "He's alive."  My second thought was, "What  a fine writer."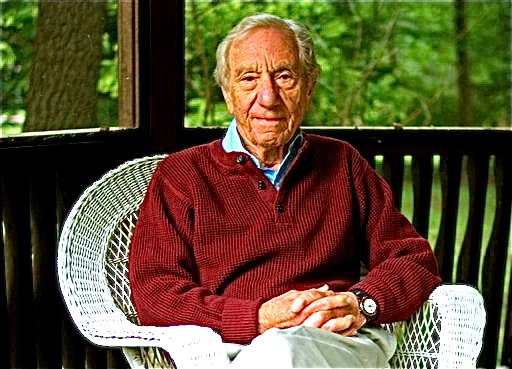 The he's-alive thought was a reasonable one; after all, he was born June 28, 1920.  That would make him 93 years old.  He looked and sounded pretty good considering his age.
My what-a-fine-writer thought harkened back to my days in the service when I first became acquainted with his writing when I read his biography Papa Hemingway which was first published and read by me in 1966.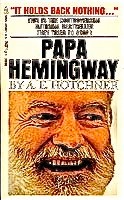 Although he was writing about an author who is generally considered a giant among 20th Century writers, upon reading his biography of Hemingway, I considered Hotchner to be his equal.
On the internet as I looked over a list of titles produced by Hotchner, I only recognized one other book which I believe I read, The Man Who Lived at the Ritz, but I'm not sure.  At 72, "I'm not sure" comes up a lot.

I went to the internet and discovered  in the order of their publication the following titles:
The Dangerous American
,
Treasure
,
King of the Hill
,
Looking for Miracles: A Memoir about Loving
,
Doris Day, Her Own Story
,
Sophia, Living and Loving: Her Own Story
,
Papa Hemingway: The Ecstasy and the Sorrow
,
Choice People: The Greats, Near-Greats, and Ingrates I Have Known
,
Hemingway and His World
,
Blown Away: The Rolling Stones and the Death of the Sixties
,
Louisiana Purchase
,
The Day I Fired Alan Ladd and Other World War II Adventures
,
Shameless Exploitation in Pursuit of the Common Good: the Madcap Business Adventure of the Truly Oddest Couple
(which he co-authored with Paul Newman),
Everyone Comes to Elaine's
,
Paul and Me: 53 Years of Adventures and Misadventures with My Pal Paul Newman
, and
O. J. in the Morning, G&T at Night
, a nice mix of biographies, autobiographies, novels, and plays.  The last effort was printed in 2013: he was 92. 
I recall when his biography of Doris Day was published.  I remember thinking at the time, "What a come down from Hemingway," but the more I learned about Doris Day the more I realized that she was a worthy subject of a biography.  Doris, although her image was one of joy, her personal life was filled with trauma.  In her later years, Doris founded the Doris Day Animal Foundation, a hands-on animal welfare charity, which she still actively guides, and, yes, she's still around at the age of 92.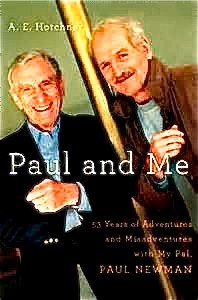 My curiosity was piqued when I saw that he had co-written a book with Paul Newman and another book is entitled
Paul and Me
.  Apparently A. E. and Paul Newman were friends for over fifty years.  I've always admired Paul Newman not only as an actor but also as a philanthropist.  I recall when I learned that Paul had founded Newman's Own, a food product company of which all the profits go to charity, I had to give him an "attaboy."  I didn't know that I needed to give A. E. Hotchner an "attaboy" also:  he co-founded Newman's Own.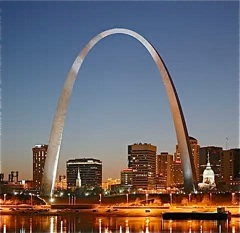 Hotchner currently lives in Connecticut but has been honored with a star on the St. Louis Walk of Fame.  St. Louis was where he was born and reared.  I seldom hear St. Louis mentioned in the news.  That's probably a good thing for the town referred to as the "Gateway to the West."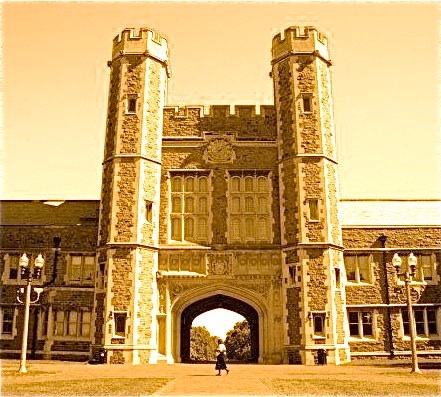 Hotchner graduated from Washington University in St. Louis in 1940 with degrees in both history and law.  He practiced law briefly, but World War II caught up with him, and he became a US Army Air Corp journalist.  After the war Hotchner decided to become a writer instead of a lawyer.  He has written magazine articles, has been an editor, biographer, novelist, and playwrite.
It's a little surprising the number of notable public figures that were reared in St. Louis.  A partial list includes Josephine Baker,  Yogi Berra, Chuck Berry, Lou Brock, Harry Caray, Jimmy Connors, Bob Costas, Miles  Davis, Dizzy Dean, William Holden, Buddy Ebsen, Redd Foxx, Joe Garagiola, Betty Grable, Ulysses S. Grant, Charles Guggenheim, Scott Joplin, Charles Lindbergh, Stan Musial, Joseph Pulitzer, and Dred Scott.   Some of  the folks from St. Louis to become noted authors are the following: Maya Angelou, William Burroughs, T. S. Eliot, William Inge, Howard Nemerov, and Tennessee Williams.  Not bad for a city of a little over 300,000 today.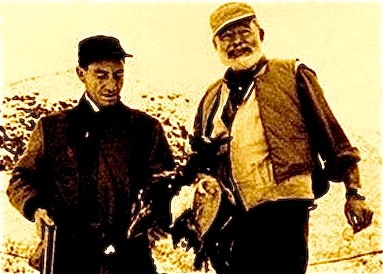 The one thing I've gleamed from what I know of Mr. Hotchner is that he apparently was a good friend, one able to have and keep friendships for many years.  Hotchner met Hemingway in 1948 and remained friends until his death in '61.  He was also long time friends with Paul Newman and Doris Day.  This speaks well of any man…the value he places on friendship.  Perhaps the best testament to the importance of friendship to Hotchner can be seen in the "
J. D. Salinger
" documentary as he painfully relates how he lost the friendship of Salinger when Hotchner was an editor at
Cosmoplitan
magazine. 
Seeing Hotchner on TV the other day was a pleasant surprise.  Although he doesn't know it, when I read his Papa Hemingway in 1966, he made a friend that he still has all these years later.

enough