A Step too Far

"Not for fame or reward 

Not for place or for rank 

Not lured by ambition 

Or goaded by necessity 

But in simple 

Obedience to duty 

As they understood it 

These men suffered all 

Sacrificed all 

Dared all-and died."

No more beautiful words could be written to honor the graves of soldiers.  What a shame that they will soon be erased, buried, and forgotten forever.

They have to go because they are the inscription on the memorial in that part of Arlington National Cemetery where soldiers of the army of the Confederate States of America are buried.

When the liberal elites realize this travesty of history has been allowed to happen, there will be a demand that they be removed like all hints of a tragic part of our history.  Then, if they dig a little deeper and actually learn a little history, they will probably demand that the Tombs of the Unknown Soldiers be moved to a new location and that Arlington be decommissioned as the national cemetery.

In their twisted way of thinking, when they realize that so many of our honored dead are buried in the very ground that Robert E. Lee cultivated with the slaves he inherited from his father-in-law, they will demand relocation.  Maintaining Lee's home as a place of honor may be upsetting to a few when they hear or think about it.

Arlington is not the only national icon facing an uncertain future.  Another is much closer to us in central Texas.

If you answer, "Duh!, I don't have a clue." to the question "Who is J. B. Hood?" you would join the nine out of ten who answer that question the same way.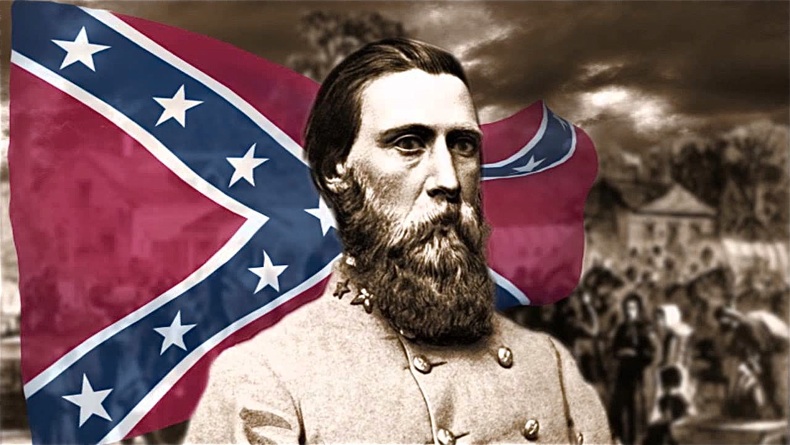 John Bell Hood was a daring, fearless, brilliant general in the army of the Confederate States of America.  He lost his right leg and the use of his left arm in separate battles.

The Japanese attack on Pearl Harbor on December 7, 1941, catapulted the U.S. into frenetic activity to build an unstoppable military machine.  Part of this massive undertaking was to create in January, 1942, the largest military base in the world between Killeen, Copperas Cove, and Gatesville, Texas.  For some reason unknown to me, the Army chose to name this installation Camp Hood, indicating that it was to be a temporary facility.

The size, location, topography, and climate of Camp Hood proved to be such an ideal training environment that after the war, the Army decided to retain the facility as a permanent post, enlarged its size, and renamed it Fort Hood.  The number of troops stationed there quickly grew to over 50,000, and Fort Hood became largest post in the world in both size and the number of permanent personnel.

That is why millions of Army personnel of every ethnic background imaginable and of both sexes have lived and learned at Fort Hood without wondering or worrying about the post's name.

I had four tours at Fort Hood.  During my last tour, Leo Brooks was my next door neighbor.  His sons, Leo, Jr., and Vince were playmates of my sons Mark and Will.  Leo Sr. and Jr. are now retired brigadier generals. Vince is still on active duty with four stars on his shoulder boards. 

As noted by The Washington Post on May 22, 2003, "This makes the Brookses the first African American family in history to have three generals in two generations," Army officials said."

Knowing those three gentlemen as I do, I think they are shaking their heads in disgust along with me about this idiocy of changing the name of a venerable institution just because a few self-proclaimed intellectuals who probably spat on men and women in military uniforms during the Vietnam War think it is "insensitive."

So here's the perspective.

This column began with a quote.  So let's close with another one.  If this does one does not make you wonder if this liberal silliness for political correctness and the sensitivities of a few may be going too far, nothing will.

This is from page 6 of the current issue of The Week magazine.  It is headlined, "Only in America."

"A 'Social Justice' newsletter posted at the University of  Colorado calls for a nationwide ban on veterans as students, claiming the military is a 'white supremacist organization.' The authors assert that veterans have been  'permanently tainted' by military culture, causing many students to be 'frightened' by their presence.  Veterans should be restricted to trade schools, the letter says, so colleges will feel 'safe.'"

Wake up America.  Still think we are not going too far?

enough