Being a Texan

by Curt Wills and Friends

Dear Friends,

Last Fourth of July, I hybridized the treatises from some fine history books and the writings of my friend Judge Larry Gist (the jurist for whom the Gist prison unit of The Texas Department of Criminal Justice is named) into an extended diatribe about what it meant to me to be an American. I had recently stood in the assembly room of Philadelphia's Independence Hall where it all started. In the expose' I focused on the ultimate sacrifice made by the patriots who signed the Declaration of Independence.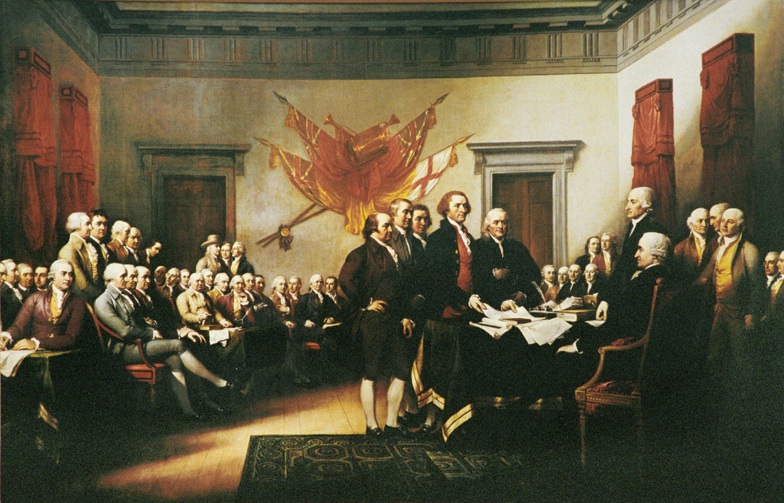 You may remember in last year's presentation I outlined how one patriot was confronted by an especially difficult choice. This signer received a message from the British commander stating that they would agree to the release of his sons (imprisoned on a naval vessel in New York harbor) in return for a complete repudiation of the declaration. Knowing that a refusal meant death for his sons, he refused. The synergism from these unselfish acts formed the keystone and the foundation upon which the freedom we enjoy today rests and for which we, too frequently, take for granted.

Many know what the dedication demonstrated by these patriots means to me. As the numbers keep being added to my age, it has become damned near everything.  Recently a friend asked for a copy of the last Fourth of July epistle. So here I am pontificating again with help from the works of John Henry Faulk, Judge Larry Gist, Coach "Bum" Phillips and many others unknown.   

No doubt you folks know that my love for Texas is both intractable and even greater than my love for Blue Bell and pecan pie. I want to tell about all the great things I love about Texas. Unfortunately or fortunately, depending on one's perspective, the list is protracted. 

I'll attempt to share the short list.

I'll start with a memory of a walk across a field and up a nearby hill where my childhood heroes played afternoon baseball. Images of Jerry McClure pitching, Jackie Loftis catching (publisher of Houston Chronicle), Donnie Akin playing first and others remain frozen in the cognitive recesses of my memory. These small town heroes became larger than the major league stars that lived in my radio each night. These heroes shared small talk with a wide-eyed kid before and after the game. Each weekend I met them in the parking lot, asked to carry their glove and walk to the field talking about last week's game. Such is the joy of living and growing up in a small Texas town.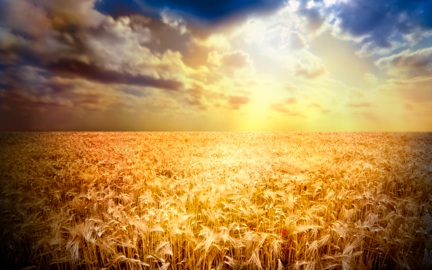 Many chronicles live in my mind, and one starts with the memory of observing a late spring breeze blowing across a ripe wheat field as witnessed the wonderful work of God as the wind caressed the mature stalks in a neighbor's field. Mr. Nail, the neighbor, had planted those little seeds and Mother Nature magically provided the right environment to magically transform them into a beautiful amber ocean waving back at God as if to say thanks for the blessings. Personally this is in and of itself, proof of a higher power, a Supreme force and yes even a God. The unification of these forces could not have been an accident. It was a beautiful synergy between a great power and man.

Many memories materialize at Smith Bend on the Brazos, where my dad and his brothers taught my brother and I more about life than fishing, and enough about fishing to last a lifetime. I've discovered that the confidence and skill they disseminated has allowed me to meet the challenges of life and catch fish in the waters of the world. The indelible lessons of courtesy, respect, core values and deeds became embedded in my philosophy and nurtured by numerous campfire conversations while we were serenaded by God's orchestra of frogs, owls and coyotes. Frequently, too excited to sleep, we heard these great men share stories about military service and deeds of past generations of family members. These memories became welded in my memory as we slept wrapped in God's blanket of stars in the limestone canyons of the Brazos.

I can talk about my neighbors from the nearby Czech community of West with their intrinsic work ethic and dedication to family, and to my family heritage from the rural Texas communities Aquilla, Stamford, and Bonham, to the railroad communities of Smithville, Burkburnett and Denison and every place in between including Willie's home in nearby Abbott. You know, for a Texan, it's enough to make every little part of Texas feel uniquely special.

Every person who travels the Lone Star can't help being amazed at the diversity. From the vast desert of West Texas with the immeasurable beauty of Big Bend, of the east with the beautiful piney woods of Pineland, to the lost maples of Utopia in the hill country including the splendor of the stunning Enchanted Rock, a massive granite batholith rising above the landscape and a grove of lost maples between Llano and Fredericksburg, to the coastal plains of Kingsville which gave birth to Texas' unique cattle breeds, the beautiful Santa Gertrudis and the Beefmaster, across the crown jewel of the Edwards Plateau, the beautiful lost pines of Central Texas to the panhandle and the small community of Turkey for giving us Uncle Bob and the melodious sounds of "San Antonio Rose" and "Faded Love" painted with the brilliant colors of Palo Duro. To the high plains of Hereford for spawning "Amarillo by Morning" and anyplace in between may be the very best little part of the best state because to a Texan, it's called "home."

I've thought about this message for a year, and here's what I really want to say. Last year, I talked about the great patriots who made this country of ours what it is. I could, as "Bum" did, talk about our distinctive Texas music made by and for Texans like Buddy Holly, Waylon, the Big Bopper, Tex Ritter, B.J., Tracy Byrd, the Georges (Jones and Strait), and my childhood neighbor, Willie.

I can't omit national contributions made by fellow Texans like John Nance Garner, John Connally, LBJ, and mom's childhood neighbor from Bonham, "Mr. Sam" (Sam Rayburn). I must include the gifts of life by pioneer physicians like Cooley and Debakey and, of course, about a former railroad telegrapher who became a real Texas cowboy, Gene Autry.

Many came from small towns like the most decorated soldier in WWII and Medal of Honor recipient, Audie Murphy, a private in the 3rd Infantry Division from Kingston, Hunt County. He was awarded 24 medals including the French Legion of Honor Chevelier. Think of WWII without Texans like Nimitz (Fredericksburg) and Eisenhower (Denison).

Imagine the sports world without Texans like Alvin's favorite son, Nolan "The Heat" Ryan, who taught Robin Ventura how Texans bulldog a steer as he charged the mound, Dublin's Ben Hogan, Mission's beloved son, Tom Landry and Rotan's Slinging Sammy Baugh who taught the NFL how to pass.

Fellow Hill County natives must be included: Hubbard's famous son and baseball's "can do everything" and member of the baseball Hall of Fame, Tris Speaker. Hillsboro is proud to be the birthplace of 1956 Olympic decathlon champion, Rafer Johnson. Whitney's one and only, Tommy Duncan. His vocalizations combined with Uncle Bob's fiddle to form my favorite band, The Texas Playboys. Together they redefined country music and put the Texas two-step and San Antonio Rose on the charts for Bing Crosby.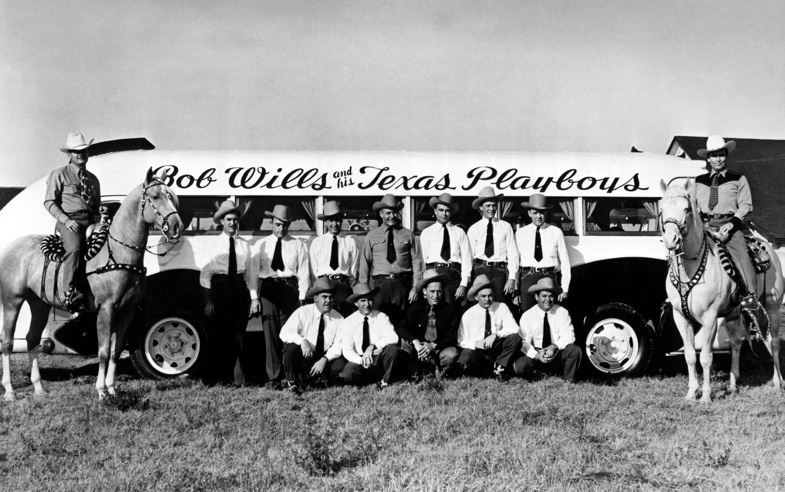 Others from Hill County with our black land soil on their boots include notables like Chief Justice Calvert, Lt. Governor Bullock, Texas Secretary of State, Crawford Martin, Master of the ER, Dr. Red Duke, and the greatest man I know, my Dad, L.C. Wills. You guessed it, as his first born son I have the pleasure of carrying his name.

Dad built some of the biggest bridges across the mightiest rivers in Mid-America. As a young lad, he earned the nickname "Conejo" from the Spanish-speaking ranch hands for his marksmanship. While he had the ability to hunt quail or stop a running jackrabbit with a .22 rifle, this man possessed the patience to pass his expertise in physics, mechanical-civil engineering and construction to his children (my sister, my brother and I) without our being aware that he did.

My brother and I are really proud of our sister, Debbie. For over 25 years, she has helped design and manage huge construction projects all over the world for one of the largest international engineering firms. She has recently accepted a promotion and moved into an upper management-consulting role with international responsibilities.

We are equally proud of our brother, Bruce. While he loves his Beefmaster herd almost too much, he is a senior partner of a major mechanical construction firm. He, his partners and their firm are consistently recognized by the manufacturer of their line of air conditioning equipment as one of the top fifty firms internationally.

I have been humbled by the many honors bestowed during my career. After 4 years of undergraduate study, a year and a half of study for the masters, 4 years of doctoral study, a year of original research on perception and 4 years of internship/residency, I was licensed. Post-doctoral study in law school was added just for fun.

During the 25 years of practicing my specialty in forensic consultation I have been complimented to consult with trial teams on some of the nation's highest profile cases. For thirty years I have been granted continuous membership (by peer review) on the graduate faculty at a major university. This has been a supreme compliment. After receiving invitations to read, present and/or publish over 400 papers before meetings of learned societies on every continent, testifying before the Senate and House, being nominated by my state professional society to receive gubernatorial appointment to the board of examiners and serving on the board were all an honor; but one of the most cherished was being named a finalist for mental health professional of the year in 1998 by that same group.

In 1994 in a gesture of appreciation I celebrated the funding of an endowment named for my beloved daughter, Tracy. This society administers the fund. This was made possible through the contributions of many. Sadly Tracy died at the hands of an intoxicated driver just 18 days into her 18th year.

While I am sincerely honored, the ultimate credit for each honor should go to a cadre of outstanding high school teachers like Coach Bassenger, Mrs. Boone, Mrs. Dalton, Mr. Rabb, Mr. Ratten and our principal, Coach Galiga. They, like my family, taught more about life than math, English and science, and enough about the value of academic curiosity that endured a lifetime. These educators were not the "8 to 4" garden variety. These dedicated professional educators didn't teach by the clock. Their day typically continued past sundown, i.e. as many evenings and weekends were spent at a card table in the Rabb or Ratten homes learning the finer points of the day's lesson as these dedicated educators opened their doors and their hearts to any interested student.

Much of any success is due to efforts of many, but I must pay tribute to my educator cousins, Verginia and her principal husband. They provided the impetus for my academic metamorphous by sending outdated elementary texts that enabled me to start school with the ability to read. I will forever be indebted as their gift provided an inherent advantage.

This foundation was made complete as each evening with farm and ranch chores finished, I learned to read by reading to nurturing parents. Many memories emerge from reading beside mom's sewing machine as she magically transformed feed sacks into a shirt for a family member. Because of their encouragement and support, all success is really a tribute to the efforts of my greatest teachers, a loving mom and dad.

In addition to relationships with many outstanding faculty comrades, I must include the lifelong relationships established during my internship and residency and my Colorado research group with whom I studied after receiving a full academic scholarship from the National Science Foundation.

You might ask what made this possible?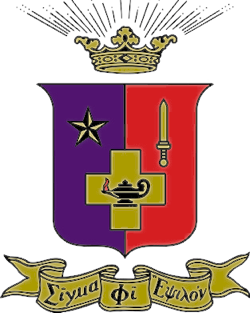 That's easy, there was a group of the best guys one could know. They emerged from a small club called the Scots into a distinguished fraternity called Sig Eps (Sigma Phi Epsilon). Our separate energies and drive for excellence created a synergism that grew beyond our expectation. Mutual dependency, respect and collaboration became the constant goal. Our allegiance to the search for excellence was never sacrificed and, in fact, worked in concert with individual needs. In hindsight, the members were the group and the group was a member.

These experiences became the foundation for future excellence. I owe these brothers, teachers, relatives and parents more than I can express. I invite them to share any recognition received because each is accepted in acknowledgment of our symbiotic relationship. Each gave me more than I can repay. 

While I have talked about a few of the hundreds that make up a supporting cast, it all hit me as I was sitting here tonight reading a stack of emails and thinking about where I've been and what I've done since the last time I wrote on this occasion. Suddenly I was reminded of what it is about Texas that is really great!

You see, this last spring I went to a former communist country for the first time. I had never been there and really didn't too much want to go. It's like the time (a few years ago) when I went to Belfast, Northern Ireland with some Texas friends including my late friend from our residency/internship days, Dr. Jerry Landrum.

When I met the people on these trips I was touched just like "Bum" said he was. When they saw us they said the same thing, before they'd even met us. "Hey cowboy," "hey Tex," "we love Texas." I guess the alligator boots tipped 'em off. When we talked, a smile came across their faces.

You know why?

They knew by our accent we were the good guys. How did they know that? Cause they knew about Texas. They knew something that I didn't know until it hit me. Even though they'd never met a Texan, they knew Texans. 

Ask yourself, what is great about Texas?

It is the same reason why every time my nephew (Brett) and I embark on our journey to see a baseball game in every major league park we get homesick and are always glad to come home to Texas. Heck we have even thought about sometimes cutting a trip short just to step foot back in Texas.

Every time I cross the Texas border I say, "Lord, please don't let me die in...."

Do you know why children in China can look at a picture of this great State and know exactly what it is? This is about the same time they learn to tell a rhombus from a tetrahedron.

I can tell you why!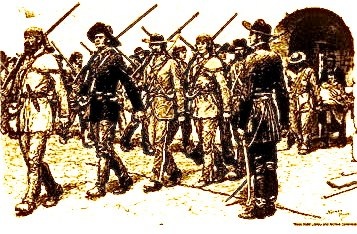 It's the same spirit that burned inside the 186 men who crossed the line Colonel Travis, an Anahuac lawyer, drew in the sand in a San Antonio mission damned near 165 years ago and most important, it is still alive in every Texan today. It's the same individualism and spirit that burned in Ayn Rand. A hundred years later, it was that same desire that caused her to leave Russia, come to America, and write the Fountainhead and Atlas Shrugged.

Why would a friend ask for a reprint of last year's independence story or someone email me a copy of Colonel William Barrett Travis' plea for help a week ago?

Why in the heck do thousands of Texans come home to Luckenbach to celebrate the fourth?

I'll tell you why. We are Texans and  we are different!

During my visits to the UK, my British friends refer to the American Revolution as a "civil war." Texas and her sons fought a "civil war" with Mexico. Texas is the only state that had to fight for independence like the USA. Texans know what it is to want to be free.

In fact, one afternoon on Buffalo Bayou, Mexican General Santa Anna heard that cry loud and clear from President Sam Houston and his army of Texans. You know I bet they didn't stutter when they said it. The desire to be free is what made the Republic of Texas a nation. We don't share that with any of the other states. That's right: we were a nation, a free country before we became a state. It is the same spirit that was burned into every person who founded this great place we call Texas, and each of them in turn, passed it on through blood, sweat and, yes tears, to every one of us.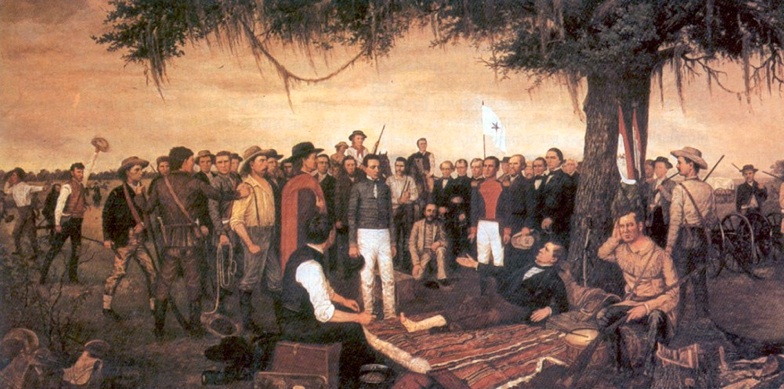 That spirit is what made Texas, Texas. It is what is alive in every Texan and we don't need to stand next to a cannon to prove it, because it's our heritage, our responsibility to keep the fire burning because someone started it for us. 

It's in every Texan who bought and put a "Native Texan" sticker on their vehicle. I once even put one on my airplane and this includes those like my brother-in-law, Rob, who displays a "I wasn't born in Texas but I got here as fast as I could" sticker. If you ever bought the sticker, you know what I mean and if you didn't buy one, it was that same Texas pride you have in owning your vehicle.

It's in anyone whoever hung a map of Texas on their wall or flew a Lone Star flag on their porch or at their business. If you have, you know what I mean.

My Dad's brother, Uncle Ted, had it and said it best. Uncle Ted, a construction engineer, even though he had an exempt railroad job, at the age of 38 enlisted in the Seabees during WWII to do "my part." He was quickly promoted to warrant officer as they carved airstrips, roads and built bridges in the jungles in the pacific from Manila to Japan. He had an old saying about this issue. He says that some people are just "forged from a hotter fire." For those that don't know, the hottest fire in a blacksmith's forge puts the best temper in the metal.

Well, that's what it is to be a Texan, to be "forged of a hotter fire."

To know that part of Colorado, Wyoming, New Mexico and Oklahoma wear the Texas brand. Talk is cheap, but part of what you are is what Texas gave you. When you look at a picture of Iowa or Liechtenstein and say, "What the Hell is that?" In your heart you know that when anyone in Iowa or Liechtenstein sees a picture of Texas they don't say, "What the Hell is that?"

They know damned good and well what it is. They know it's not the shape, it isn't the state, and it's a state of mind. You're what makes Texas, Texas. It's us, it's the people, it's Texans.

The fact that you would take a few minutes out of your day to read this, because that's what Texas means to you, that's what makes Texas what it is.


When you see the guy in the vehicle in front litter, I bet you think and want to honk and say, "Sonofabuck, Littering MY highway." But you don't because as a patient of mine put it, "if you come from good stock" and because you're polite and courteous; after all you're a Texan. A childhood neighbor of mine, who grew up down the road and on the other side of an intermittent stream (that separates Hillsboro from Abbott that we knew as Cobb creek), said it best, when he said, "Don't mess with Texas." 

Try to remember, when was the last time you went to a person's house in another state and they had a big map of say "New York" or "Iowa" on their wall?  I bet never. When did you ever drive through another state and see their flag waving on four businesses in a row?

Can you even tell me what the flag in South Dakota or Iowa looks like? I sure can't.

But I bet that there is not a Texan who can't drive 20 minutes from their home and not see a house or a business that has a big Texas flag as part of its logo. If you can't, you must have moved here yesterday. We all have done business with someone called "Tex" or "Lone Star somebody or other," or just "Texas such and such." After all it's hard to visualize what the "New Jersey Cattleman's Steakhouse," the "Maine Tamale Company" or the "New York Chili café" would look like.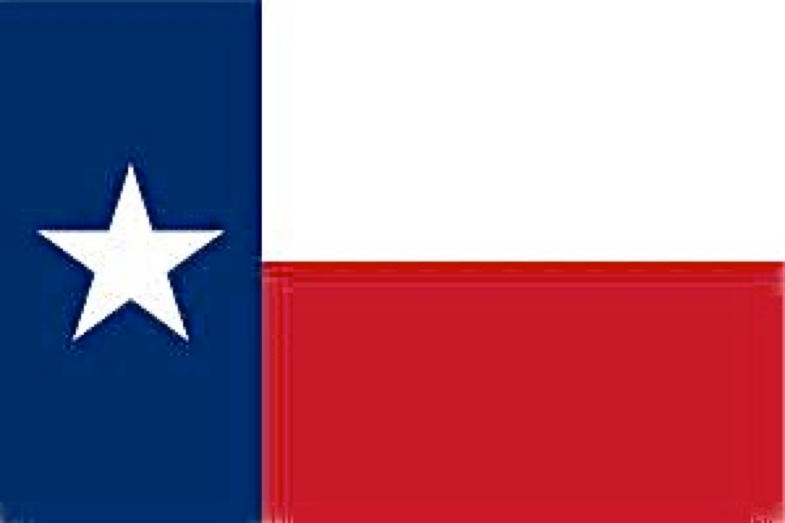 Let me offer a better example. Ask a fellow from New York what he is, he'll say a stockbroker, or an accountant, or an ad exec. Ask a lady from California what she is, she'll tell you her last name or her college major.  Either of 'em might say, "I'm a Republican," or "I'm a Democrat." 

Next time just listen, when you ask a Texan what they are, before they say, "I'm a Methodist," or "I'm a carpenter," or "I'm a Smith," they will first tell you they're "a Texan." I got nothing against any of those other places, and Lord knows they've probably got some fine folks, but in your gut you know it just like I do; Texas is just a little different. When I attended the University of Oklahoma and studied in Colorado, I quickly and proudly got the name "Tex."

So tomorrow when you drive down the road and you see a person broken down on the side of the road, I know you will do what you can… help 'em, call someone or stop. Or better yet when you're in a bar in California, buy one of those west coast guys a drink and tell him it's for Independence Day the Texas way.

At work, remind the person in the cube next to you that he wouldn't be here enjoying this if it weren't for courageous acts of the Alamo defenders, Davy Crockett, Jim Bowie and William Wills. The small Texas mission was built in 1724. If they don't know the story, tell them. Tell them why we speak "Texan" and not TexMex Spanish. Everyone should enjoy knowing someone who has that spirit and was forged from a hotter fire.

This week I said good-bye to a real Texan, the kind I'm writing about. My brother's business partner, Paul Cox died last Sunday while doing what Texans do, helping a neighbor. Paul knew more about his profession than anyone. After God made Paul he threw away the mold. He was a giver, the neighbor everyone wants, and the church elder like no other. He wasn't a Sunday Christian because his dedication was 24/7. If the church air conditioning needed repairing he was there before it needed repair. If his Masonic lodge couldn't balance the books, Paul did.

If the children at the Scottish Rite Hospital or Shrine Burn Hospital needed a smile, Paul stood first and tall. He once told me, "Since I never had a brother I gonna make you and your ugly brother, my brothers" and from that day we were. We knew it and, better yet, we felt it. My brother and I are better men because of his love. He's gone but we will be forever blessed by his love and knowing that his spirit (from the West Texas and San Angelo blood lines) lives in others because he was, as Uncle Ted said, "forged from a hotter fire." 

In 1836, while under siege, William Barrett Travis, the commander of Alamo volunteers, for whom my elementary school was named, wrote that he would never surrender and that he would have "Victory or Death." On this Independence Day ask yourself, what was he really saying?

He and his men were "forged from a hotter fire." William Wills, along with his fellow defenders knew they were defending Texas in the Alamo. This mission was not a fort and each knew that decision meant only one thing, death. These men weren't your average everyday guy. They, like my intentional brother Paul, stood tall, were dedicated in sprit, united in principle, and most important were willing to die for it.

Well, that is what it means to be a Texan. It meant then, and that's why it stillmeans it today. It means just what all those people North of the Red River, East of the Sabine and West of the Rio Grande accuse us of thinking it means. 

It means today exactly what Texan Audie Murphy, a 5'7" 130 pound marine corps reject, said it meant on January 26, 1945, the day he single handedly interpreted it to and for the advancing German infantry and the Nazi 6 tanks attempting to surround his position. Lt. Murphy had received a battlefield commission four months earlier and on that day he ordered his men to seek safety of the nearby woods as he chose to stand tall, defend his men, his principles and his Texas spirit and honor.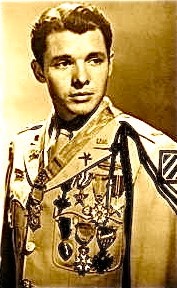 There's no mountain that Texans can't climb. Did you ever ask yourself why they put the space center in Texas?

It means that Texans can swim the warm Gulf waters in the winter. It means that Tyler's Earl Campbell can run harder, Austin's Lance Armstrong can come back stronger and Beaumont's Babe Didrikson Zaharias, the 20th century's greatest female athlete, provided the impetus to bring women's sports into the prominence it enjoys today. It means many things: that the spirit and vision that gave birth to the Lucas Gusher in Beaumont on January 10, 1901, can power the wheels of industry, that El Paso is hotter, that Coach Landry had class, that Throckmorton's Bob Lilly was smoother and that God vacations in Texas.

It means that "come Hell or high water," "when the chips are down" and "the Good Lord is watching," we're Texans by damned, and like in 1836, that means being a Texan counts for something. 

Uncle Ben Wills, my great uncle, epitomized this principle. Before Uncle Ben enlisted in the confederate army, he was a Texas Ranger. He and his fellow rangers, under the leadership of Waco's Captain Sullivan Ross, tracked and found the Quahadi Comanche Indians camped on the Pease River. These savages had recently captured a young white girl, Cynthia Ann Parker, near Mexia. In December 1860, Uncle Ben and his company of fellow rangers, outnumbered, risked their lives, rescued and returned the little girl to her family. No doubt, these men, like Uncle Ted said, were "forged from a hotter fire." 

So, for today at least, when your chance comes around, go out and prove it. It's true because we believe it's true. If you are sitting there wondering what the Hell I'm talking about, this ain't for you. But if, when the Good Lord calls your number, the first thing you are going to do is find those 186 men (who crossed the line and died when 2,500 Mexican troops stormed the Alamo in a predawn assault on March 6, 1836) and shake the hands of these brave men, then you're the reason I wrote this tonight with the help of some fellow Texans, and this is for you. 

So until next time you hear from me, God Bless and celebrate Independence Day the Texas way.

May you be poor in misfortune, rich in blessings, slow to make enemies and quick to make friends. But, rich or poor, quick or slow, may you know nothing but happiness from this day forward.

My best,

Curt

An abstract was published by the Trooper, a monthly publication for the Texas State Troopers Association. Judge Larry Gist authored the abstract.

enough