Bob and Me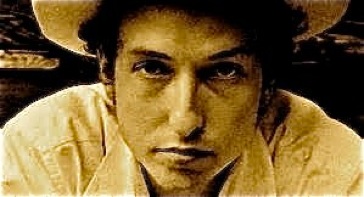 Bob Dylan has always been in the background of my life.

Bob was born Robert Allen Zimmerman on May 24, 1941 in Duluth, Minnesota.  That makes Bob just about a year older than myself.

I remember when I was young, driving down dark roads at night singing along to "Blowin' in the Wind" and "The Times They Are a-Changin."

In recent years, I haven't forgotten Bob.  Every couple of months, I play a Dylan album while I paint.  I painted two portraits of Bob.  One was even good.  I sold both.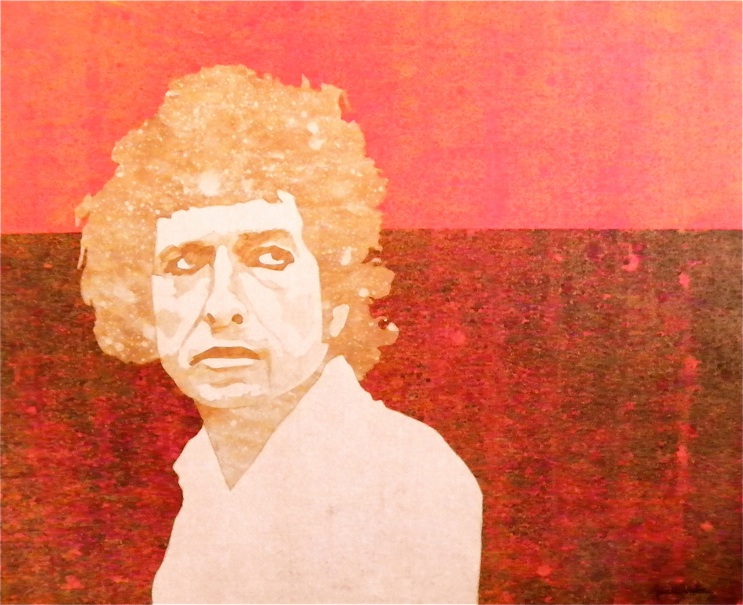 His Jewish grandparents immigrated from the  Russian Empire (Ukraine).  Little Bob listened to the music on the radio and decided that's what he wanted to do.  He spent a brief time at  the University of Minnesota, but music kept calling to him.  That's where he changed his name to Dylan based on his admiration of Dylan Thomas.  He commented in a interview, "You're born, you know, the wrong names, wrong parents. I mean, that happens. You call yourself what you want to call yourself.  This is the land of the free."

There it is---that's the reason I identify with Bob.  I can't say I was born with the wrong parents…not any more wrong than most folks, but Bob believed that he was his own man and could chart his own path.

Bob followed me through college and my time in the army.  I recall listening to "Lay Lady Lay" which came through a window while I walked along a sidewalk in Germany.  I didn't realize then that Bob would still be with me 50 years later.

Bob left Minnesota for New York.  The rest I guess most of know or at least all we need to know.

Bob broke his neck in July of 1966 when he crashed his 500cc Triumph Tiger 100.  He didn't tour for eight years and became a Christian.  During these years he did work on his music and did make recordings.

I recall buying a multi-tape album that came out of this period…holy crap, he was unrecognizable and for me a waste of money and time.

In the late 70's, he became a born-again Christian who professed his conversion from the stage.  For some reason, this was not popular with his fans, and folks still seem a little confused by this.

Anyway, Bob began to sing like Bob again; all seemed right with the world.  I've said in the past that Bob and I have a lot in common: we're about the same age and neither of us can sing.

But Bob is the man.  Even he admits that some of his lyrics are magical, but he added that he doubted he could produce such lyrics now.

So now, Bob has been awarded the Nobel Prize for literature.  Bob has received a lot of awards during his lifetime, but this is a big one.

If I had to choose one song by Dylan with which I identify, I think I would choose "Maggie's Farm."

Maggie's Farm

I ain't gonna work on Maggie's farm no more

No, I ain't gonna work on Maggie's farm no more

Well, I wake in the morning

Fold my hands and pray for rain

I got a head full of ideas

That are drivin' me insane

It's a shame the way she makes me scrub the floor

I ain't gonna work on Maggie's farm no more

I ain't gonna work for Maggie's brother no more

No, I ain't gonna work for Maggie's brother no more

Well, he hands you a nickel

He hands you a dime

He asks you with a grin

If you're havin' a good time

Then he fines you every time you slam the door

I ain't gonna work for Maggie's brother no more

I ain't gonna work for Maggie's pa no more

No, I ain't gonna work for Maggie's pa no more

Well, he puts his cigar

Out in your face just for kicks

His bedroom window

It is made out of bricks

The National Guard stands around his door

Ah, I ain't gonna work for Maggie's pa no more

I ain't gonna work for Maggie's ma no more

No, I ain't gonna work for Maggie's ma no more

Well, she talks to all the servants

About man and God and law

Everybody says

She's the brains behind pa

She's sixty-eight, but she says she's twenty-four

I ain't gonna work for Maggie's ma no more

I ain't gonna work on Maggie's farm no more

No, I ain't gonna work on Maggie's farm no more

Well, I try my best

To be just like I am

But everybody wants you

To be just like them

They sing while you slave and I just get bored

I ain't gonna work on Maggie's farm no more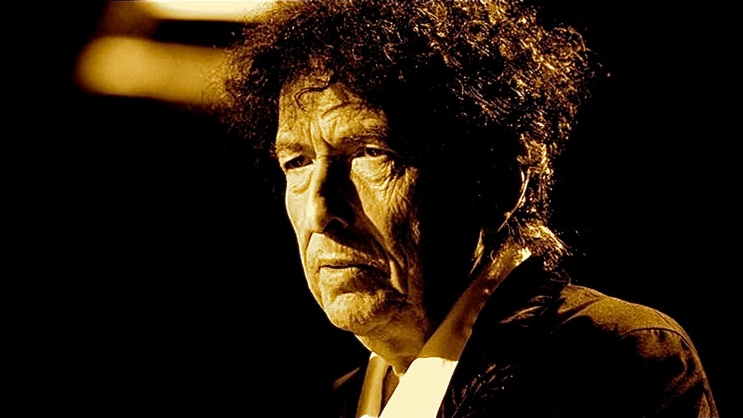 enough