Bobby Hebert

"They laid an ost'ich egg.  It was soooo big it wan't even a chick'n egg, it was an ost'ish egg," was part of Bobby Hebert's thoughtful post game analysis after a recent New Orleans Saints' loss.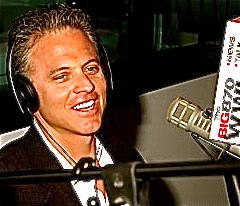 He can often be heard saying strange things in his heavy Cajun pronunciations: "Are-bunn" (Auburn), "Cam-n-you-tunn" (Cam Newton), "puh-renial cuntenduh" (perennial contender).
Understand him or not, the folks of New Orleans love Bobby...and Bobby loves them back.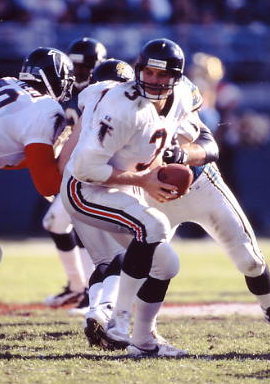 Bobby Joseph Hebert, Jr., is one of the few professional football players that I like on a personal level.  I've never met Bobby or even seen him in person, but I consider Bobby a friend, a fellow traveler.  Bobby isn't playing anymore: he retired after the 1996 season as an Atlanta Falcon.  He was the first player I drafted in my first fantasy football season.  I continued to draft him every year even for several years after he retired.  The only reason I quit drafting him was that  fantasy went high-tech and everything was done on the internet which made it impossible to draft my favorite quarterback.
Linda, doing a little house cleaning, asked me the other day if I still wanted to keep my Bobby Hebert football card.  Yeap!

By the way, Bobby's name is pronounced "ay-bare," not "hee-bert."  The correct pronunciation for me is easy since I was born and reared in Louisiana.  The pronunciation of his name was the topic of conversation on Seinfeld in an episode called "The Big Salad."

Bobby is a true son of Louisiana being born in Cut Off, Louisiana, in 1960.  In case you don't know, if you stumble in Cut Off you may end up in the Gulf waters.  Bobby went to South Lafourche High School where he led them to the class 4-A championship in 1977. He played quarterback for Northwestern State University, the Demons, in Natchitoches, Louisiana, 274 miles northeast of Cut Off.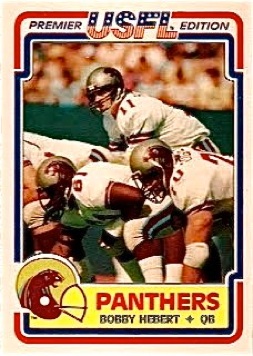 I didn't pay much attention to Bobby when he was drafted by the upstart USFL.  He was a Michigan Panther then.  In '83 the Panthers won the USFL championship over the Philadelphia Stars.  I still didn't pay much attention.  He spent three years in the USFL, one year as an Oakland Invader and he is the all-time leader in passing yardage.

How did Bobby get from the USFL to the New Orleans Saints?  Well, enter Governor Edwin Edwards; yes, the Edwin Edwards only recently released from a ten year Federal sentence for racketeering.

After the USFL folded, Bobby was about to sign with the Seattle Seahawks.  Edwards gave Bobby a call and told Bobby, "You don't need to go to Seattle, there's no Cajuns down there."  He then turned around and convinced the new owner of the Saints, Tom Benson, to hire him.  It worked out.  Bobby led the Saints to their first playoff bearth.

I tried to find video of the incident, but I guess it wasn't as big a deal to others as it was to me.  Bobby, I believe after a touchdown pass, began to run around the football field doing his imitation of a bird flying.  That did it for me:  Bobby had enthusiasm for the games.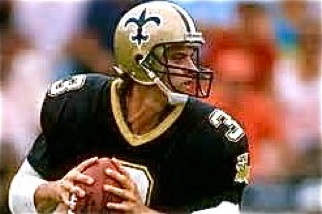 Bobby had a lot of success as a Saint. In 1991 and 1992 he led the Saints to impressive seasons.  Later he helped bring the Saints their first playoff appearance in franchise history. Hebert was inducted to the Saints Hall of Fame in 1999 and the Louisiana Sports Hall of Fame in 2000.

However, I doubt you remember his holdout year.  In '87 he became the starting quarterback.  That's when I began to pay attention. 

Bobby displayed his stubborness, some would say hard-headedness when he risked his livelihood by sitting out the the entire 1990 season.  Bobby became the lead witness in the McNeil vs NFL court case in 1992.  Bobby had simply asked for his free market value at the end of his contract with the Saints at the end of the 1989 season.  He was asking for a $400,000 increase in his salary.  Under the NFL rules at the time, the Saint's owner didn't have to do anything to help Bobby.  He could keep Bobby on at his then salary forever and not allow him to go to another team.  To make a long story short, Bobby won his case which paved the way for free agency a year later.

Bobby moved on to Atlanta Falcons in '93 where he did three years as their quarterback and did a respectable job.  Bobby retired and remained in Atlanta for a total of seven years...seven years away from New Orleans.  You might ask if Bobby was happy there.  Hell, Bobby is going to be happy wherever he might be.

After his retirement in Atlanta, TBS expressed interest in Bobby as an on air sports figure, and said they would send him to classes to lose his Cajun accent.  Lose his Cajun accent?  "Hell, no."

Then he got a call from Buddy Diliberto, the famed New Orleans sports broadcaster, asking Bobby to help him on his show.  Shortly afterwards, Diliberto, passed away.  Bobby was in the broadcasting business and back in New Orleans.

A recent incident by the pro quarterback turned sports announcer indicates clearly that Bobby hasn't lost his enthusiasm for the game…particularly the LSU Tigers and New Orleans Saints.  Bobby was escorted out of the broadcast booth by police after complaints that his loud enthusiasm from the LSU broadcast booth was violating their rules about partisan behavior in the press box.  A fellow reporter described him as belligerent.

About the incident, Bobby just laughs and says if they were upset by that display, they better not come to a Saints-Jets game.  Bobby even admits he was a little out of control during one of those games.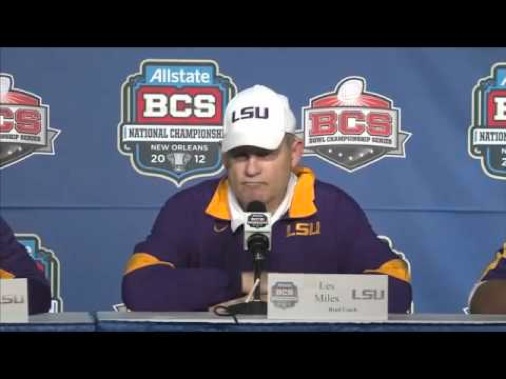 Bobby seemed just as befuddled as most LSU fans, including me, after the LSU-Alabama national championship game when he asked Les Miles, LSU coach, a simple questions about not playing Jarrett Lee, the backup quarterback who had won eight games for the Tigers that year, instead of the obviously confused starting quarterback (five first downs).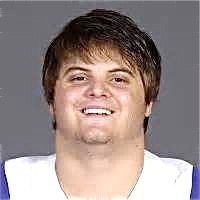 Some folks were offended by Bobby asking the question, particularly since his son, T-Bob, was playing center and offensive guard for Les.  Hell, Bobby asked the only question worth asking that evening.

Bobby deserves credit for the popular Who Dat Nation.  In 2006 while hosting the postgame show on WWL 870-AM, he received calls from folks who had been dispersed across the country by Katrina.  "Hell, there's a Who Dat Nation out there."  He gets calls from all over the country and overseas---Australian, Japan, England, even Mongolia.

Bobby now has a restaurant in Metarie, just outside New Orleans called Bobby Hebert's Cajun Cannon Restaurant and Bar.

If the Yahoo rules allowed for the drafting of players not officially on any NFL teams roster, I'd still be drafting Bobby.  Bobby has enthusiasm for football and New Orleans.  Hell, Bobby has enthusiasm for life.

If you still don't understand why I like Bobby, check out the following videos.

enough

Funny Moments from T-Bob and Bobby Hebert

      Bobby Hebert in the SuperBowl Parade--Priceless

      Bobby Hebert Defends Confronting Les Miles after BCS Game

       Bobby Sings "When the Saints Go Marching In"

      Bobby Hebert at Saints-Jets Game

        and if you have a strong stomach

Bobby  Hebert Does the Stanky Leg!!!