I first met Clover when she joined Arts at the Lake.   Although Clover lives  just south  of Caldwell in Burleson County,  I had never heard of her before she joined the association.  Shortly after joining, she was elected president and is now serving her second term.   We like Clover; she's not only a talented sculptor, she's also a very  nice person.

CLOVER COCHRAN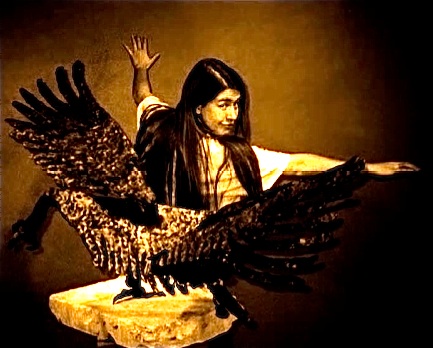 C
lover Cochran grew up in Central Texas on a working cattle ranch where she began to appreciate the beauty and power in nature.  Horses, cats, and the family dogs were her first play mates.  She says she spoke horse before she spoke human, with a twinkle in her eye.
"Growing up on the ranch is just what I needed to have the subject matter from which to sculpt. I had no idea as a child that sculpting was an option. I would draw and paint, and I even played in the clay that we find in our ponds, but to actually sculpt something?

"I didn't find that option until my third year in college. I was studying graphic design when I decided to take sculpting as an elective. I fell in love! I mean head over heals in love with the entire process of casting bronze artwork. Continuing in graphic design for another semester, I finally changed my major officially to sculpture.

"I haven't looked back. I've diverted into main stream jobs on occasion while developing my sculpting skills though.  Eventually, I always came back to sculpture…bronze sculpture to be specific.

"I grew up on a working cattle ranch. I had a series of horses, each with their own personality. Each taught me something new, and my father helped me work out how to train them. I had several great riding instructors who taught me balance and how to ride a horse as well. My mother taught me to ride side

saddle.

"W
hy is this important? Well, these people taught me the refined details of riding a horse. The horses taught me their spirit. I try to capture these things in each piece I create. I want the viewers of my ar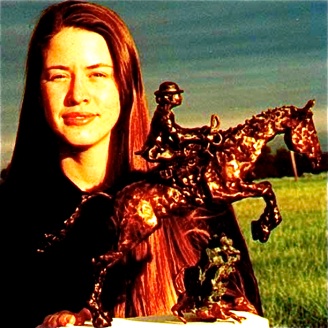 twork to feel the bird wings moving, the horse as it moves, the balance of the rider on the horse's back, or the fun freedom as a jack rabbit races by. Anyone can create a beautiful piece, but I want to do more. I want to capture the motion in the piece as well.
"The people in my life, books I read, sights I see at home and abroad, music, all this influences my artwork. It is my way of sharing the world with other people." This is where the actual creation of the piece happens. Concept turns into form and line. Details are worked out at this point, and when the artist feels the piece is finished, it goes to the foundry to be moulded, cast and finished with a base and patina."

512-581-7205

512/ 81-7205,

CLOVER'S GALLERIES:

CLOVER'S UPDATES:

I use two foundries and highly recommend them to anyone needing the services of a foundry:

Michael Hall's Studio and Foundry

Driftwood, Texas

Omega Bronze

Smithville, Texas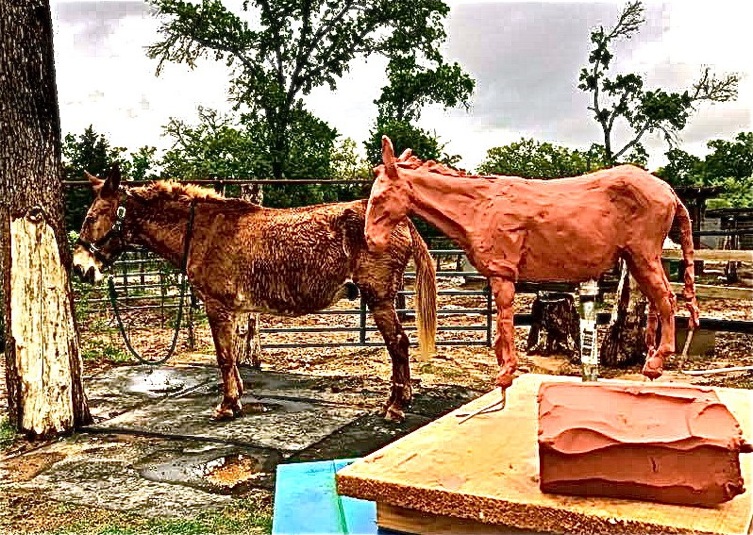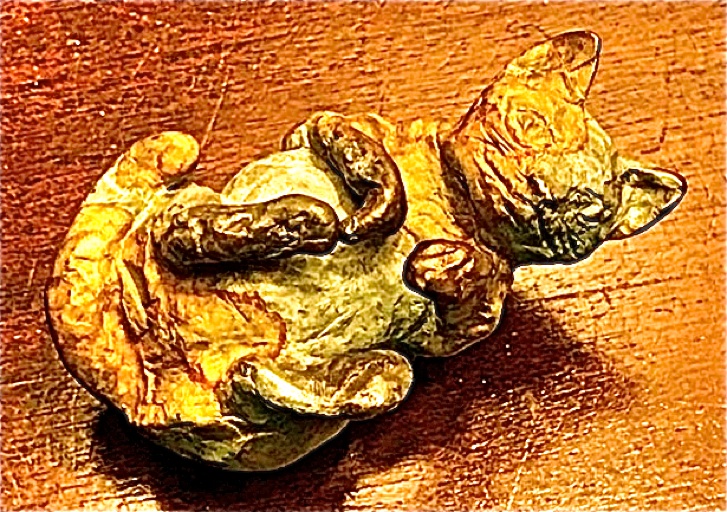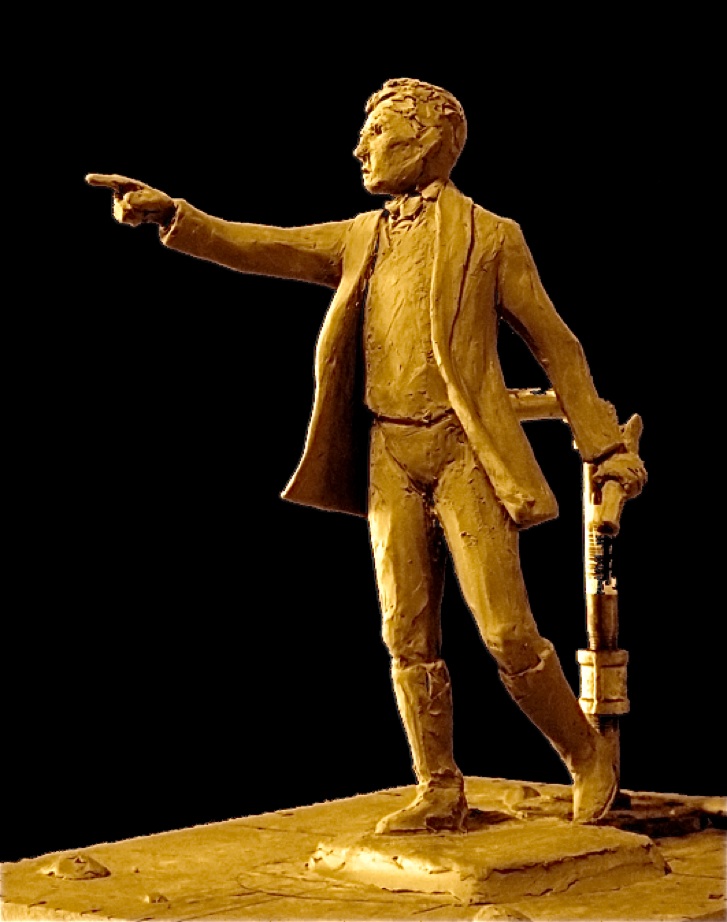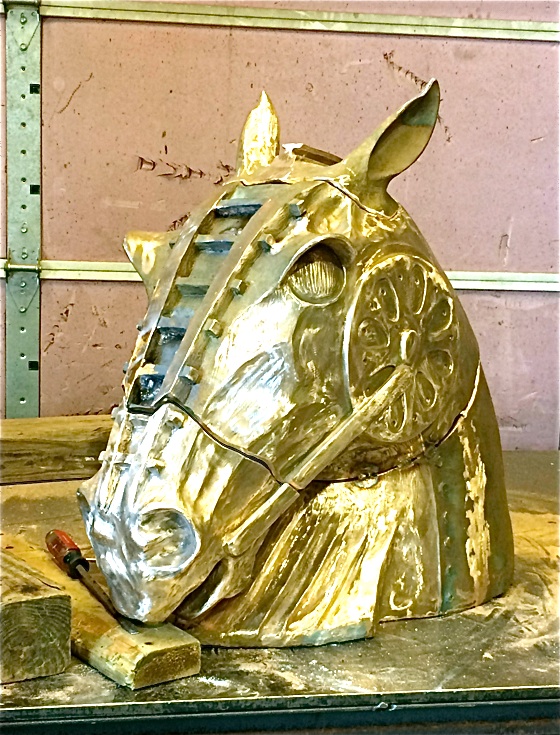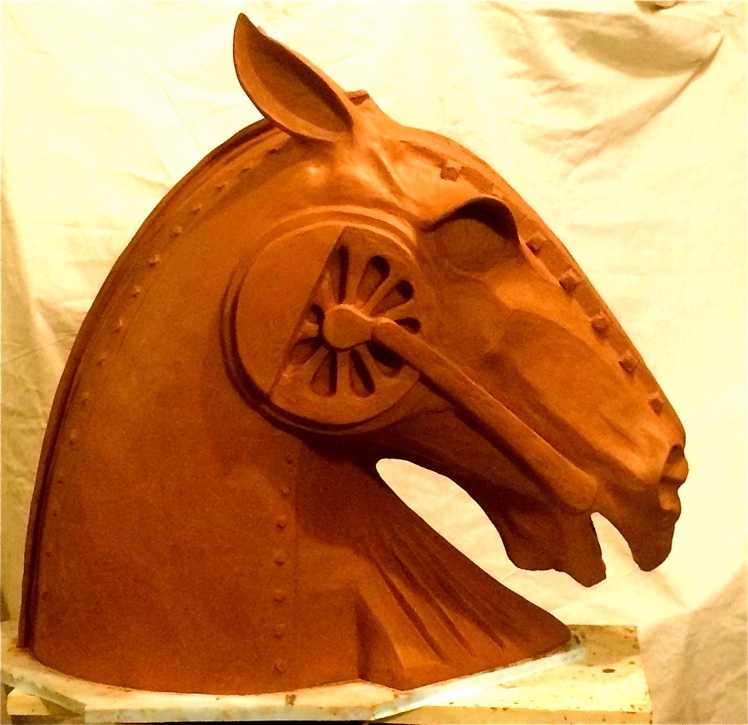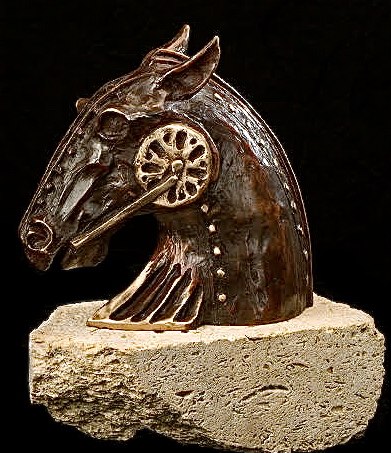 Iron Horse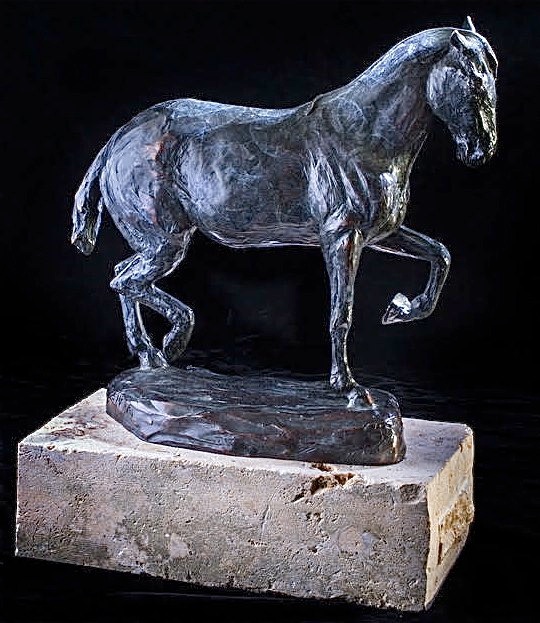 Piaffe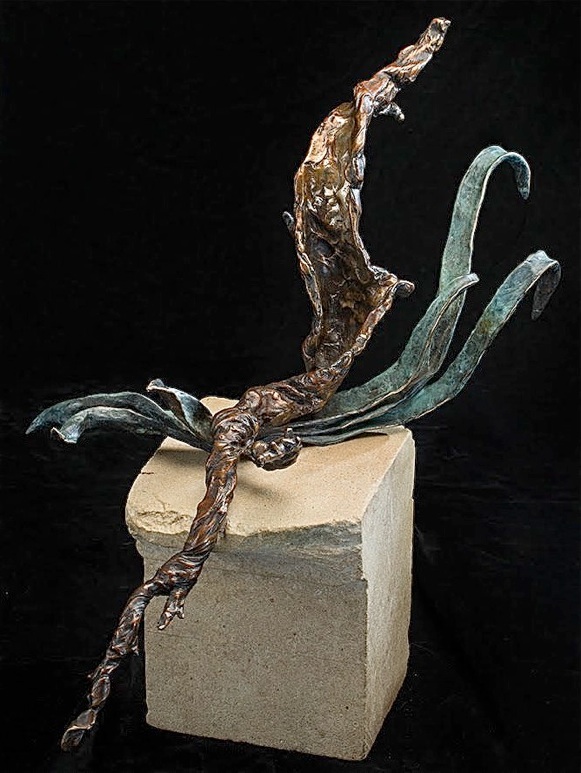 Riverside Meditation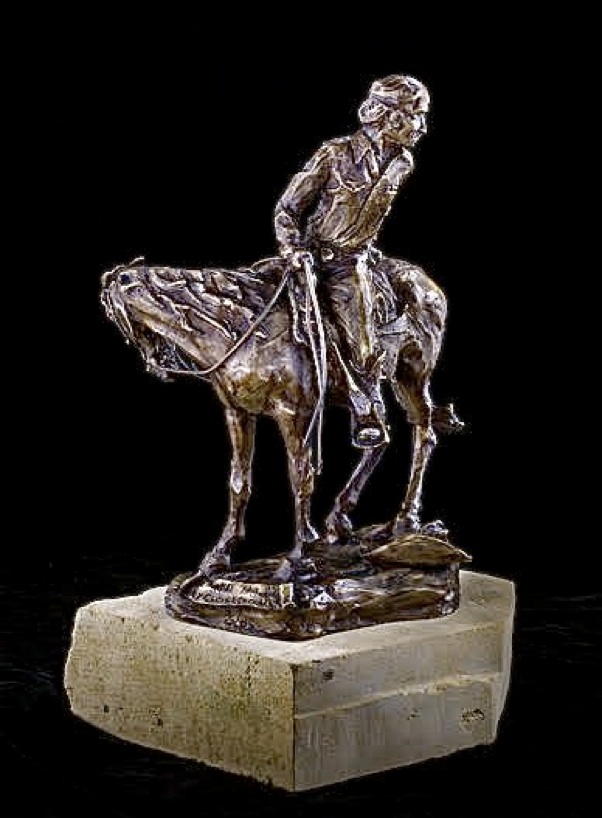 What the...?!

I highly recommend both foundries to other artists seeking to cast in bronze.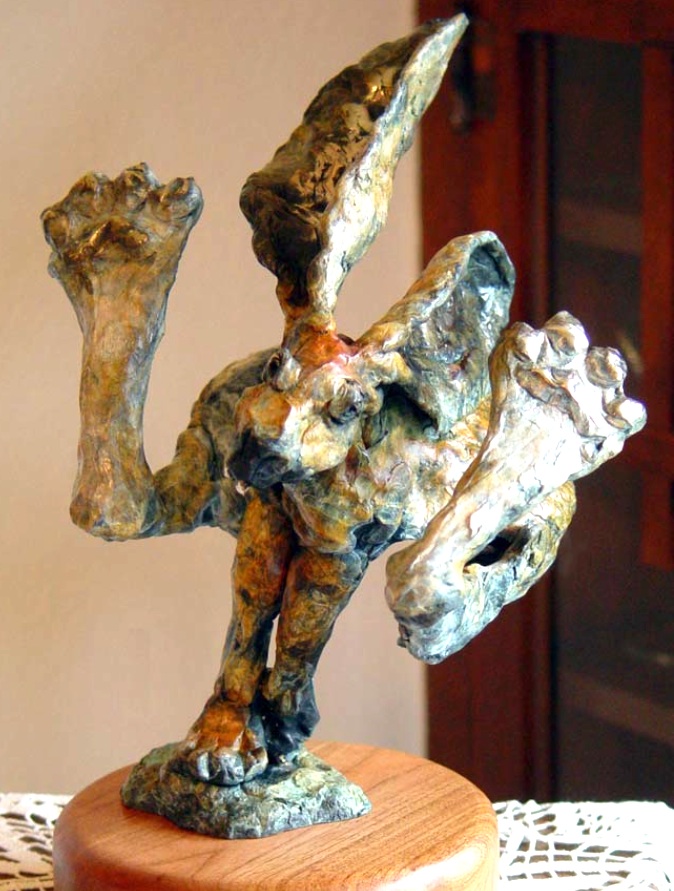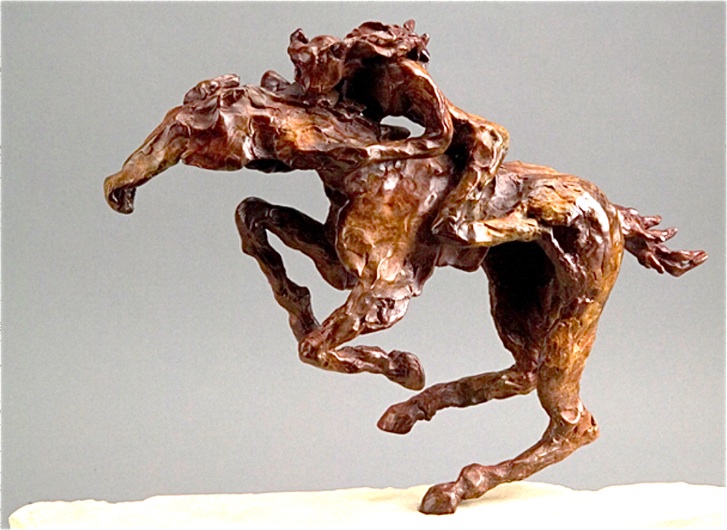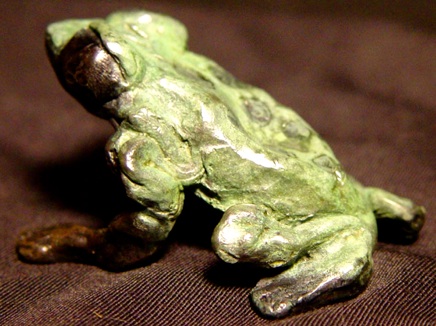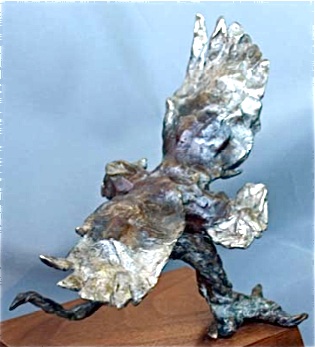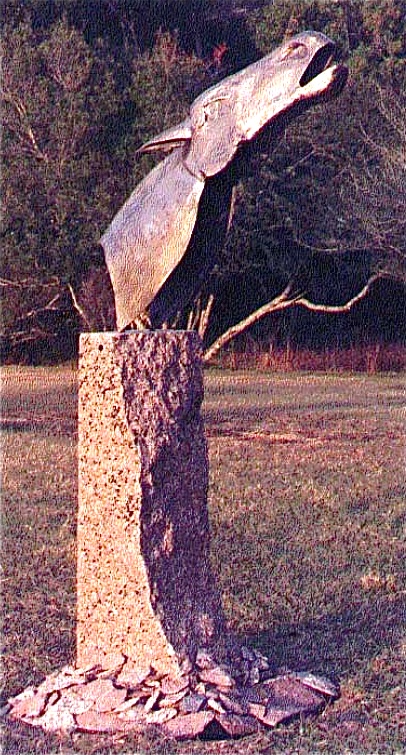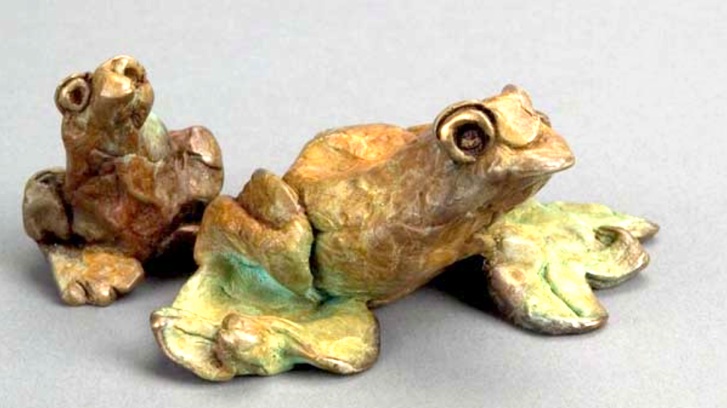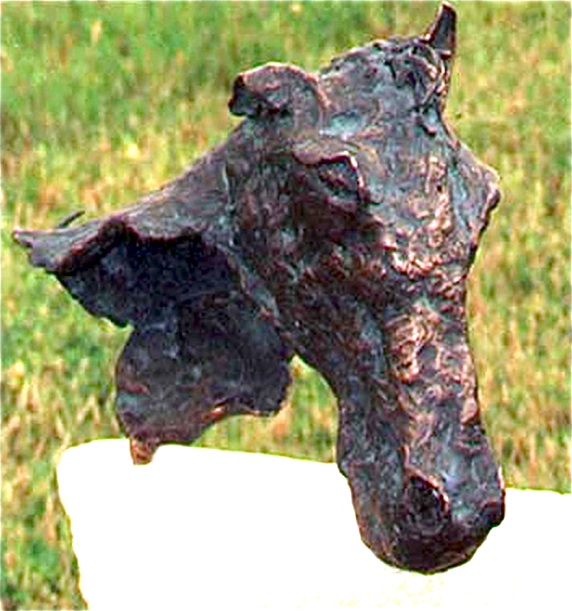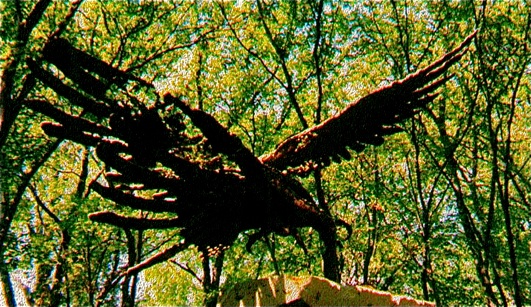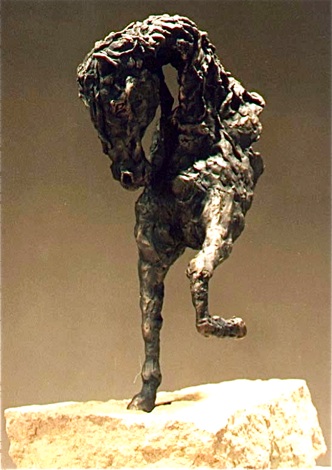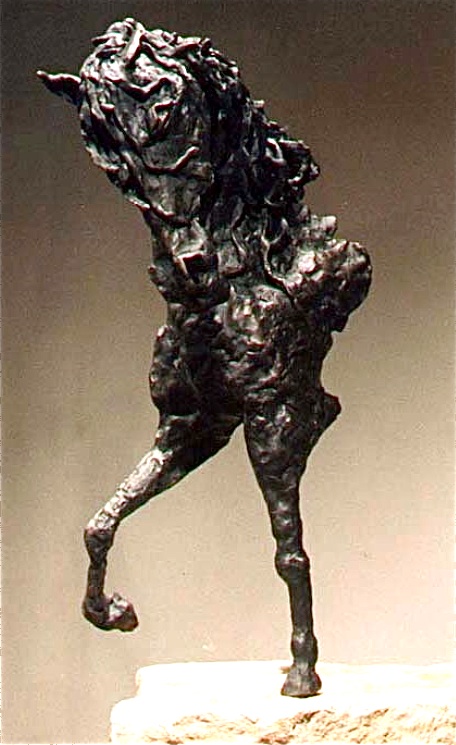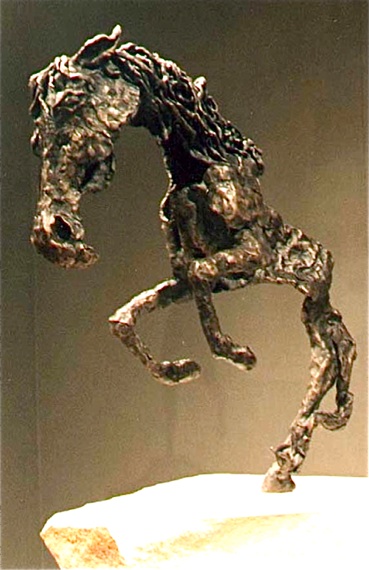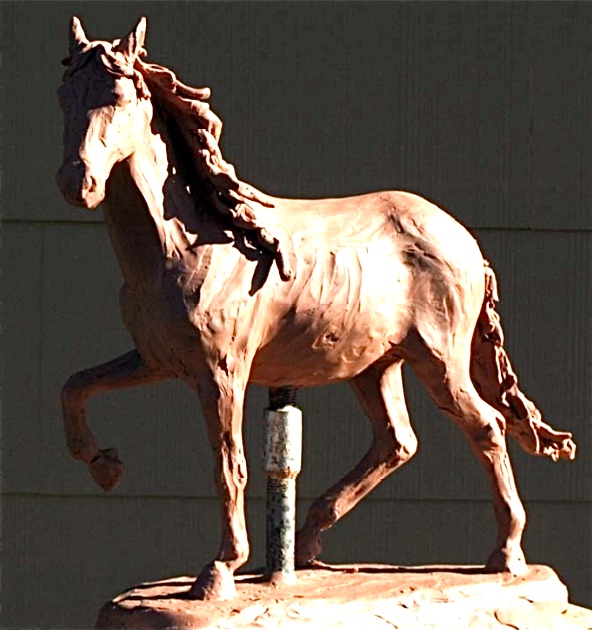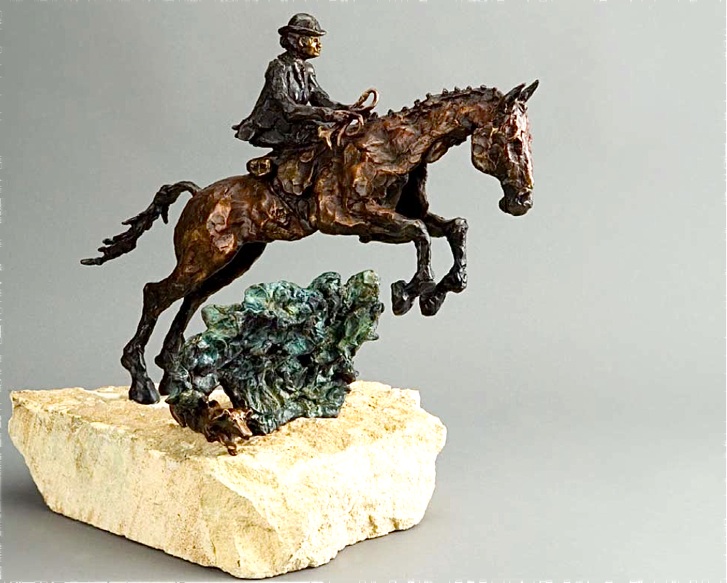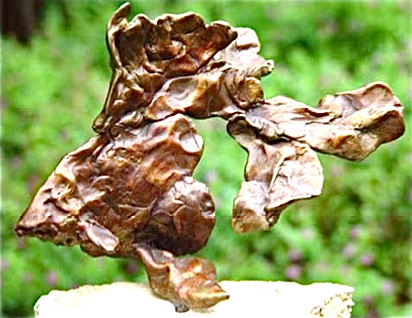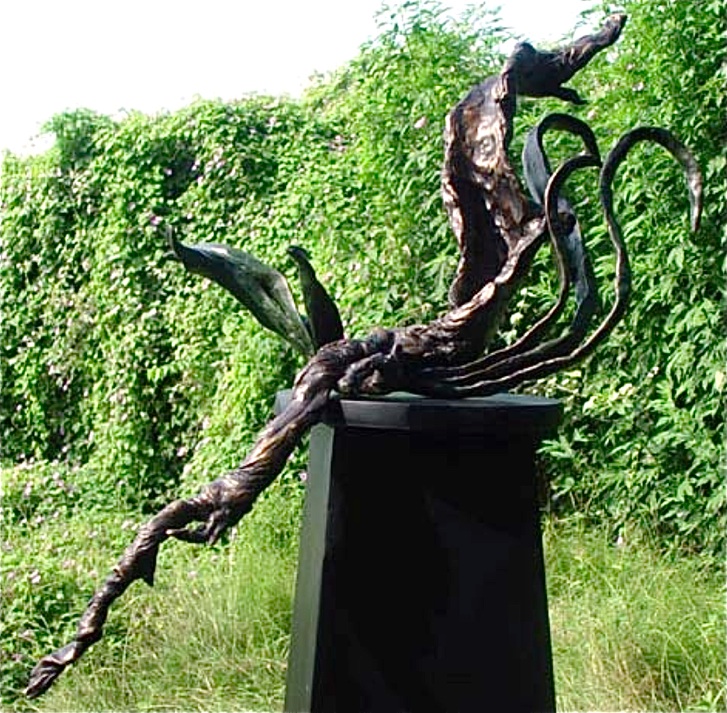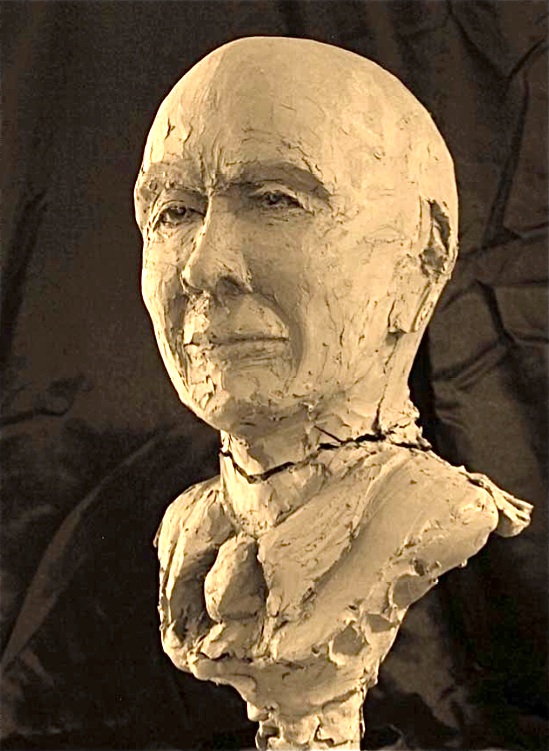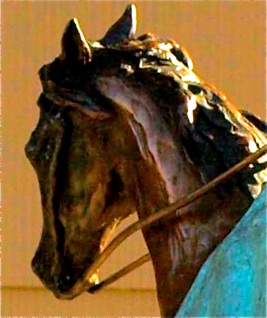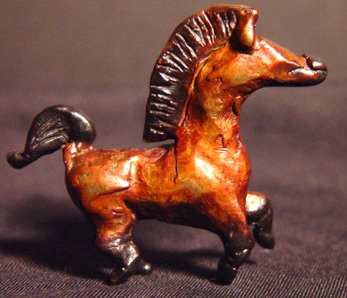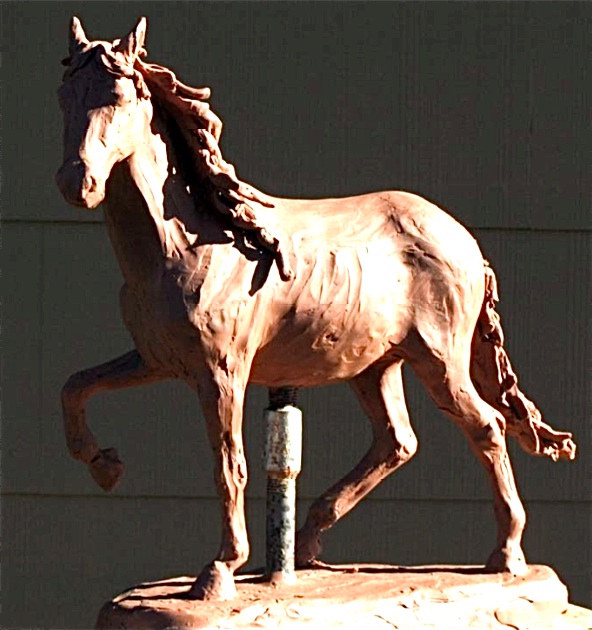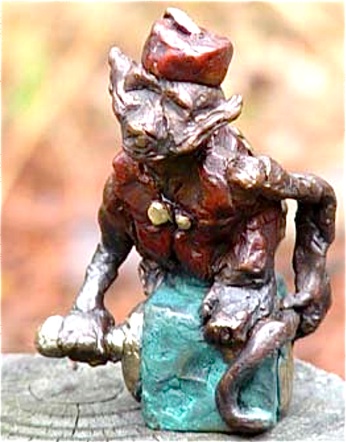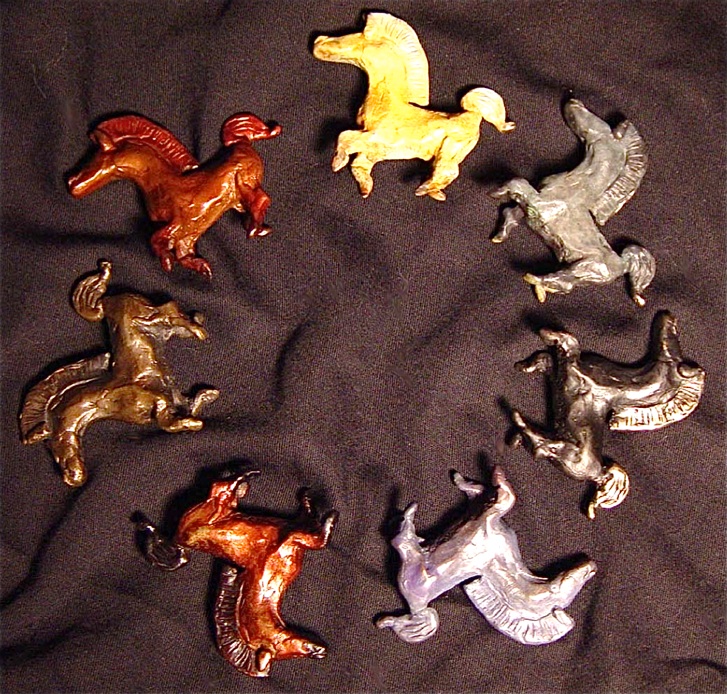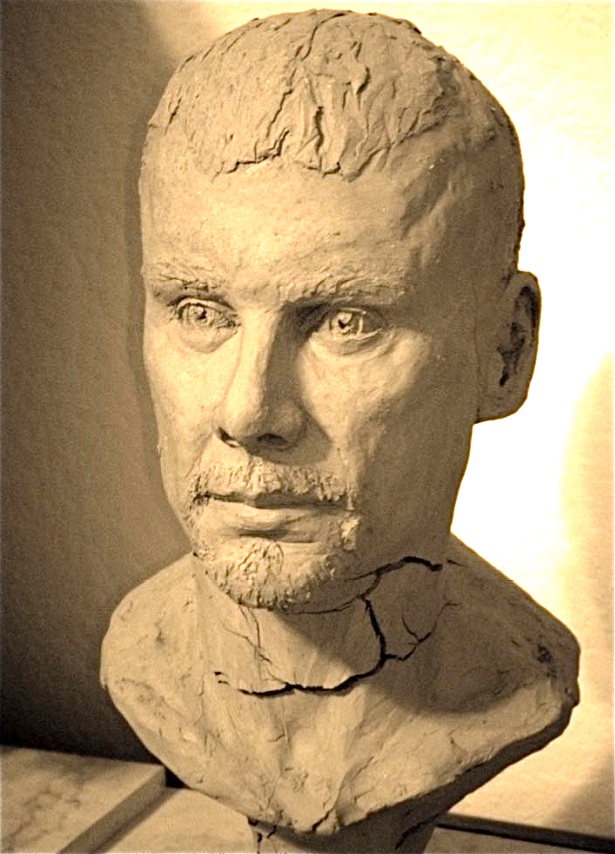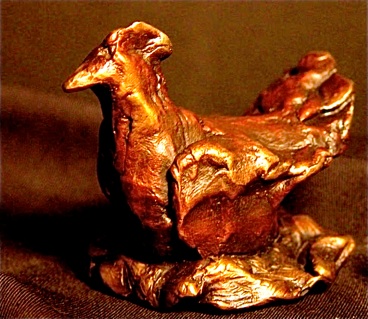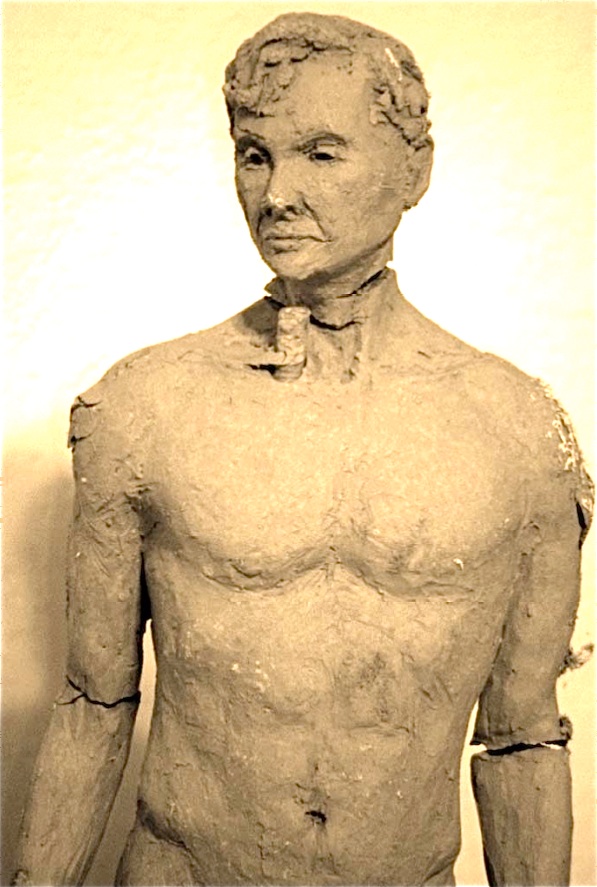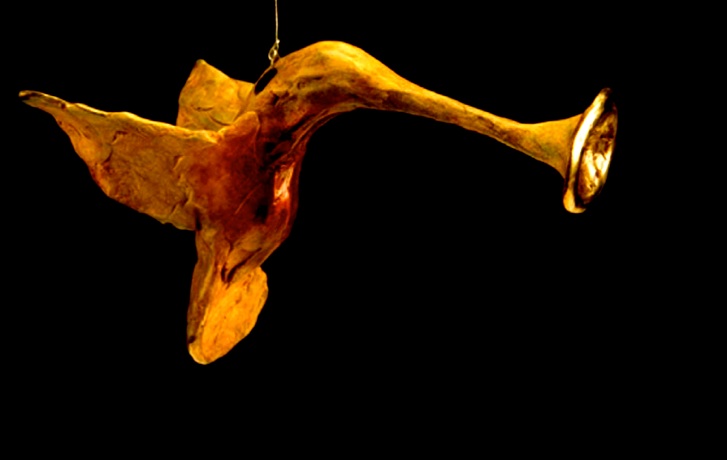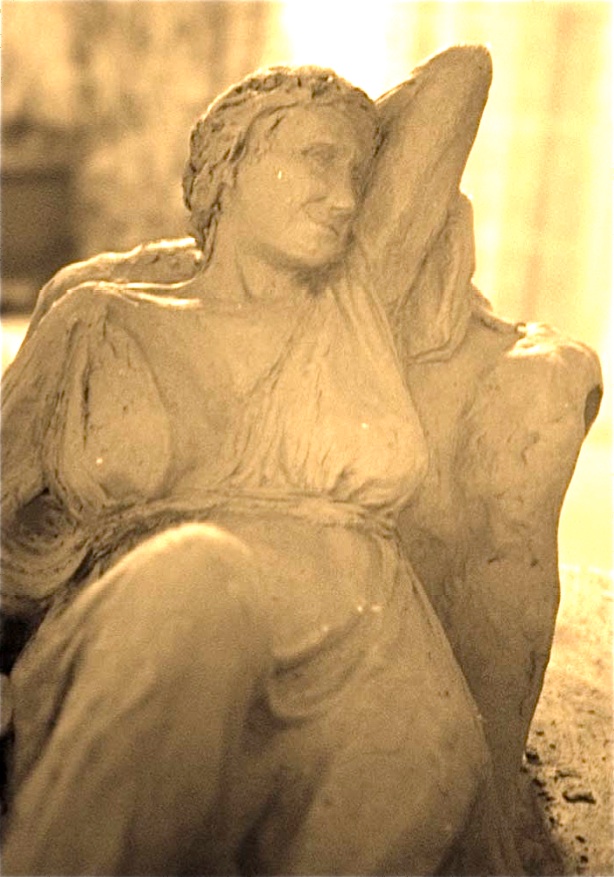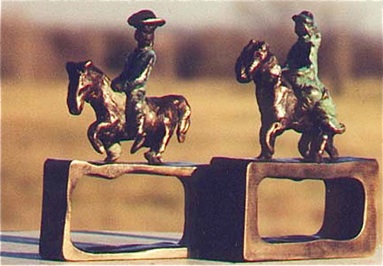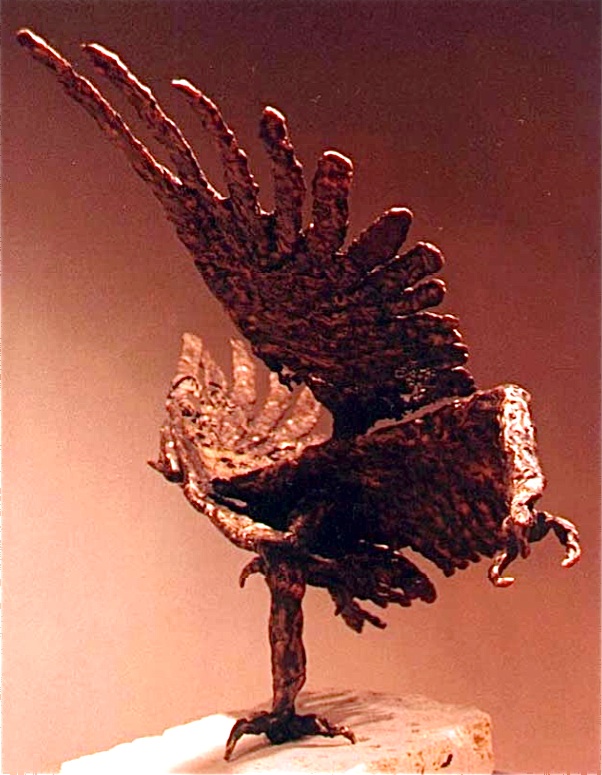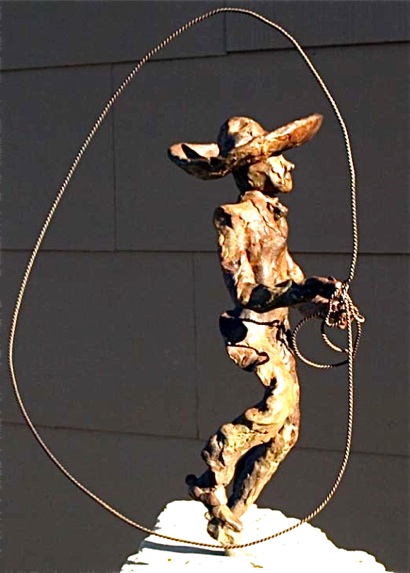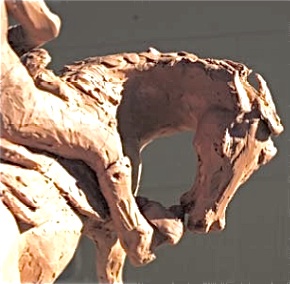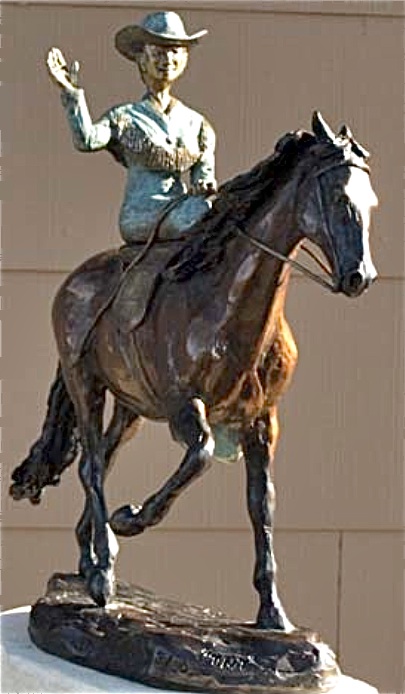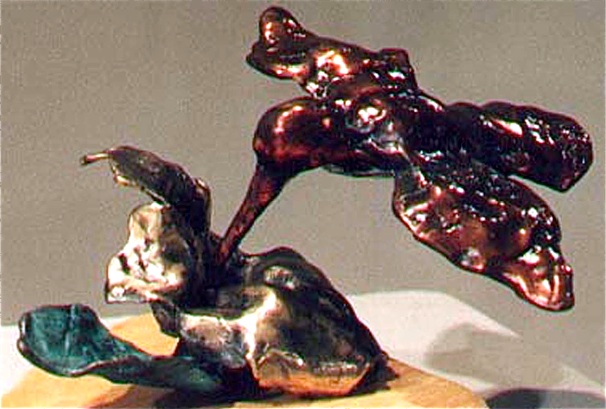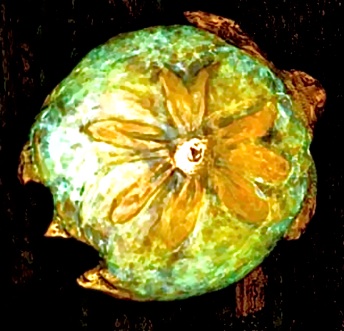 enough