Hate Knows No Bounds

The concluding paragraph of last week's column was,

"This is just the tip of the iceberg.  Next week we will get personal with the saga of my grandfather, H. J. 'Judge' Neinast and Burney Parker, Sheriff and head of the Democrat Party, draft board, and the Klan of Washington County."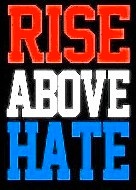 Grandpa and Parker were not friends. I do not know whether this relationship was due to Grandpa's German heritage or something else, but in the vernacular of the day, they were blood enemies.
This relationship simmered to a boil in April, 1918.  That is when Grandpa's neighbor, William Rosenbaum applied for a deferment from the draft for his stepson, Willie Thaler.

In support of the application, Rosenbaum submitted an affidavit that he was a farmer/rancher with a broken shoulder and ribs and needed his step-son to help bring in that year's crops of cotton and corn.

Another document in the file was an affidavit from Grandpa affirming that, to the best of his knowledge, what Rosenbaum said in his affidavit was true and correct.

When Parker received the Rosenbaum application, he made an "inquiry."  He found a man in the community who said that Rosenbaum had broken his shoulder and ribs a year or two earlier when he got drunk and fell off his wagon and that he did not need his step-son to help farm.

Based on this information, Parker had Grandpa charged in the U.S. District Court in Austin with obstructing the draft.

Grandpa hired Houston attorney John M. Mathis for assistance.  Mathis advised him that the charge was a misdemeanor for which the penalty was a fine of $50.00. He said it would cost more than that for him to go to Austin and defend him in a trial.  Thus he advised Grandpa to just plead guilty and pay the fine.  Which is what Grandpa did.

Two years later, in 1920, Grandpa filed as a candidate for the Texas House of Representatives on the American Party ticket.  Parker said Grandpa was an ineligible candidate because he had been convicted of a felony and tried to keep him off the ballot.

This led to asking the state's Attorney General if Grandpa was disqualified as a candidate.  In the first paragraph of his opinion, Assistant Attorney General C. E. Stone stated, "The record in this case does not show a willful obstruction of the draft."  He concluded with, "You are therefore advised that the fact that H. J. Neinast has been convicted in the federal court, as before mentioned, would not prevent his name being certified as a candidate of the American Party for representative in this the 69th Representative District."

Grandpa was then elected to the House of Representatives with 1436 votes to 1185 votes for O. H. Seward, his Democrat opponent.

This did not sit well with Parker.  He went to the state legislature in which all the members, but two, were Democrats and urged them not to seat Grandpa because he was disloyal to the United States.

In January, 1921, the House of Representatives appointed "The Special Investigating Committee" to investigate the allegation.

Attorney Mathis represented Grandpa in this hearing and explained in detail the circumstances surrounding the obstructing the draft charge.  He argued that if he had suggested that Grandpa go to trial and that had he defended him, he was confident there would have been an acquittal.  He noted again his recommendation of a plea of guilty simply to save time and money.

Mathis then had 11 leading citizens of Washington and Burleson counties testify about the character of Grandpa.  Among those witnesses was Burleson County Judge T. J. Carter, D. E. Teague, a former Sheriff of Washington County, Paul Fricke, Ex-U.S. Marshal for the Western District of Texas, and the presidents of most of the banks in Washington and Burleson counties.

He then noted that some of the witnesses had known Grandpa intimately and they testified "that they have known Mr. Neinast nearly all the days of his life and all of them have known him generally, and they testify that his reputation and character as a man and as a citizen is without a spot and without a blemish."

There was also evidence that Grandpa had been assessed and bought $650.00 worth of Liberty Bonds, more than anyone else in his community, that his eldest son (my Dad) was standing on the platform of the Brenham train depot with a group of inductees at the 11th hour, of the 11th day, of the 11th month of  1918 when the armistice was declared in WWI and that Grandpa's father was a veteran of four years in the Confederate Army.

Notwithstanding this evidence and arguments, politics being politics, the Democrats in the House of Representatives refused to seat my Grandpa as a member.

He was a candidate for that office again in 1922, but lost to his opponent William Lusk on votes of 2164 to 808.  He later served as Justice of the Peace in his precinct and became known to friends and family as "Judge."

So here's the perspective.

Hate recognizes no color or creed.   Mix it with politics and you get a super volatile mix.

The only thing that seems to calm such outrages is a super natural disaster like Hurricane Harvey.

Which is worse?

enough