It Was Never "Your" Team, Les

Les Miles, LSU coach, finally lost his job the other day.  Les is, apparently, a nice man.  He must have done some things well because he won a National Football Championship over Ohio State in 2008.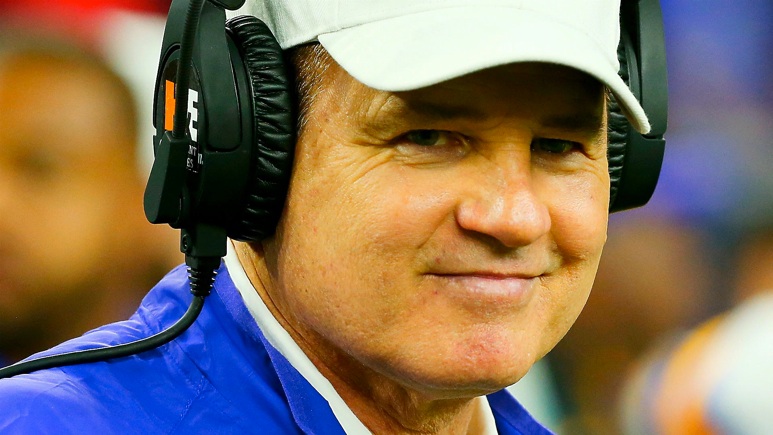 I thought that moment would have been a good time to let him move along.  He wanted to go to Michigan.  I was all for it.  A handshake and a pat on the back seemed to me to be the way to go.  But the powers-that-be insisted he stay.  They had recently lost Nick Saban after winning the National Championship 21-14 over Oklahoma and didn't want to go through the same thing again.    I just remembered that they lost Paul Dietzel to Army a couple of years after winning the championship in '58.  What they should have realized was that the results had been good after losing Saban.  It would have probably been good if they had repeated that scenario.

During the years with Les at the helm,   I saw some things about him that others seemed to ignore: he was a terrible game manager;   (In his first year he lost to Kentucky after having a three touchdown lead at halftime.)   he is reknowned  for his poor  game-clock management;  and often he seemed to have only three plays prepared for a game. As the years passed, I also realized that he was not a good game strategist.  Nick Saban is a master of this skill and proved it beating Miles' teams five years in a row.

I don't know who said it, but someone did and wasn't lying: "Miles does less with more than any other coach in college football."

What are his good qualities?  He has a winning personality and, consequently, was a good recruiter; however, you don't have to be Svengali to recruit to LSU.

In 2011, Les had his second opportunity to win a National Championship.  After defeating Alabama in the regular season, LSU was paired against Alabama again in the championship game.  LSU never got the ball beyond Alabama's 30.  Although it was obvious that something was wrong with the LSU quarterback, Les wouldn't go to his backup, Jarrett Lee, who had won eight games including Alabama as the starter for LSU earlier in the season.  I don't know what Les' motivation was.  I suspect he had gotten pressure from some of his players or alumni to go with Lee before the game started.  I guess his attitude was that no one was going to tell him how to run his team.  He forgot that it wasn't "his" team.  It's Louisiana's team.

LSU hasn't beaten Alabama since that year in the regular season of 2010.  Toward the end of last season, there was a lot of talk about letting Les move on, but loyalty to Les overcame the leadership's loyalty to the fans.

So here we are in 2016.   LSU lost the opener against Wisconsin…Wisconsin!  Then he lost against Auburn, which is struggling,18-13.

At last the leadership reluctantly recognized what I had been seeing for years: Miles had to go.

Ed Orgeron was named interim coach after the loss to Auburn, and LSU beats Missouri 42-7 followed by a 45-10 thumping of Mississippi Southern.  They beat the Ole Miss Rebels 38-21 the next game. The dream came crashing down when the Tigers lost to Alabama for the sixth straight time, 10-0, but the team played as though there is a brighter future. 

Thanks, Miles, for your time at LSU, and we wish you the very best in your future endeavors.

Shed no tears for Les.  He's walking away with millions, and, undoubtedly, if he wants to, he'll be coaching at a major football school within a year or two.  Who knows, maybe he learned something from his experiences at LSU.  However, I doubt it.

Good luck, Miles.  You just stayed too long at the party, and apparently, you mistakenly thought it was your team.

enough