Leon Hale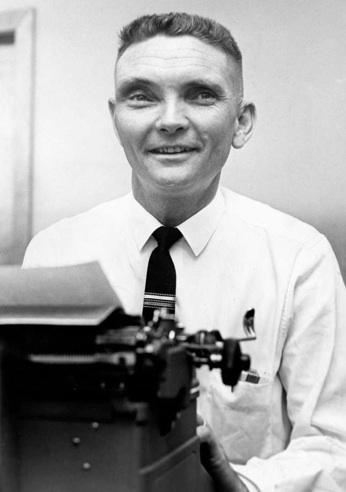 Back when I was young, my late 20's, I first became aware of Leon Hale.  From the first column of his I read in the
Houston Post
, I knew I had found a kindred spirit.  Any man who writes about speaking with mules in earnest is my kind of guy. 
I was a little alarmed when The Post closed its doors, but was pleased to see that The Chronicle had picked him up.

Suddenly Leon disappeared from their pages.   He retired after 65 years of writing a column for first The Post and then The Chronicle.

Probably the best thing that happened to me since I've gotten into the art world was that it gave me a chance to meet Mr. Hale.  I was attending a show at The Gallery at Round Top when I suddenly saw Mr. Hale exiting the building.   Like a schoolgirl, I immediately followed him outside, got his attention, and told him how much I appreciated his writing.  He nodded his head, read my name aloud from the ID card I was wearing, and we both moved on.

I did have a second chance to meet and speak with Mr. Hale at another art gathering, this time in Fayetteville.  There he was sitting alone on one end of a piano bench.  I sat down on the other end of the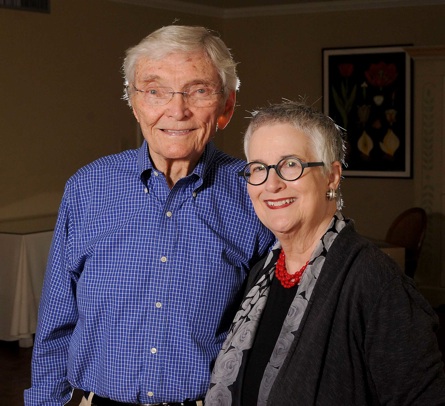 bench and broached a conversation.  I offered him one of my oldartguy.com website business cards which he accepted and commented that
The Chronicle
had supplied him a bunch of cards which he never used and left behind in his office desk.  I kept an eye on Mr. Hale for the next hour or so.  He seemed a little bored by the affair.  Of course, I finally went outside to sit on a bench and smoke a cigarette.  The door opened and Mr. Hale, along with his wife, exited and walked by me.  He looked over at me and commented that he needed to find a better class of people with which to spend his time.
I felt as though I understood exactly what he meant.  The folks at the affair seemed like nice folks but were trying a little too hard to make themselves seem…well, important.

From what I know about Mr. Hale, mainly revealed through his columns, is that he prefers the company of unpretentious folks…folks who frequent ice houses and country grocery store-meat market-beer joints scattered around the Texas countryside.  I've done a lot of time in similar places and understand the attraction.

Somehow Mr. Hale showed up on my Facebook site and occasionally  shows up with a post.  The other day one of his posts revealed that he's now 95.  Well, that means he has 20 years on me.   Maybe there's hope for me yet.

Mr. Hale hasn't let the grass grow under his feet during his 95 years: in addition to his many, many columns, he's published the following books:


Easy Going (1983)
is a collection of columns from his years with
Houston Post
.  This is a good place to start with your exploration of Mr. Hale's world.


One Man's Christmas (1984)
is a series of recollections of Christmases thoughout his life.

Paper Hero (1986)
is the story of Leon's early life which was set during the Great Depression.  I've read it and it's a wonderful read.


Home Spun: a Collection (1997)
is a collection of personal essays about people and situations overlooked by others.

Supper Time (1999)
is a stroll through the kitchens of his life.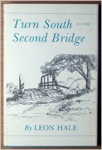 Turn South at the Second Bridge (1965)
gives us a small look at colorful characters on the back roads of Texas.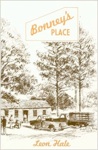 Bonney's Place (1972)
is Mr. Hale's first full-length work of fiction centering on a country bar.  I've always thought this was a wonderful work with which I can relate.  It's definitely Texas.


Addison (1978)
is a war story that isn't a war story but rather the story of a man who has a tragic flaw.

In another Facebook post, Mr. Hale shocked me with the following:

"Sometimes when I go out and about, I meet customers from my old column-writing days and they often ask if I'm still writing anything. My answer is Yes, I'm writing one last book, and it'll be the best thing by far that I've ever produced. In this book I'm telling everything (almost) that my editors wouldn't let me tell when I was doing the column.

I'm having a lot of fun writing this stuff because I don't have to follow all those rules that restricted me. I can write whatever I care to write, and I'm here to say that some of it will---well, surprise you.

A few of the customers who know about this project have asked when the book will come out. I can't answer that because I don't know. Actually I'll never know because if it's ever published at all, I don't intend to be alive when it happens.

A writing project like this, in which you tell everything without worrying about the result, is a great experience and I recommend it for everybody."

I don't know if this was written tongue in cheek or if it's the gospel.   Either way, I'm looking forward to whatever Mr. Hale publishes.

If you are not familiar with Mr. Hale's writing, you should be.  It's not just for Texans, but it's especially for them.

enough