Poodle Skirts and Ike

Now, I'm aware that old guys sometimes have great difficulty telling stories in an efficient fashion, but, personally, I'm a little tired of young folks saying, "Too late," after I say, "I'll try to make this short," but I'll say up front of my scribbling, "I'll try to make this short."

I think it was mid-October of 1955 when I first set foot in Pineville High School after spending my first six-weeks in a New Orleans middle school which I found to be a junior version of Hell.

I guess after the New Orleans' middle school, any other school would look good to me, but at Pineville High School I found students to be friendly, honest, trustworthy, and full of life---quite a change from the New Orleans' school.  Heck, even the teachers seemed friendly---if you didn't cross them which most of us didn't.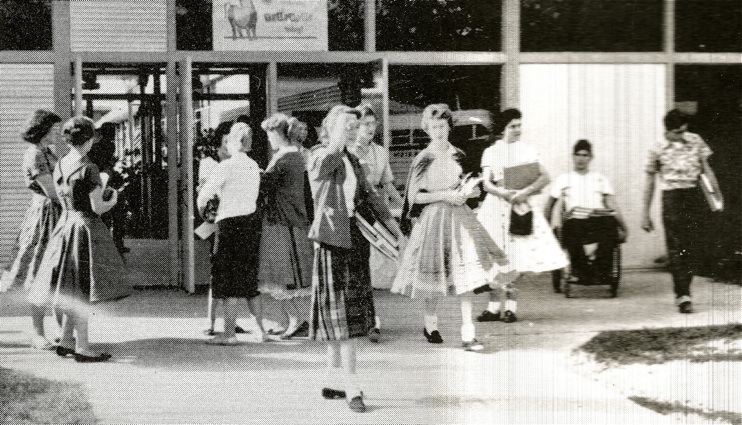 Just a little background: the late fifties was the time of the birth of Rock-N-Roll which was sprung on an a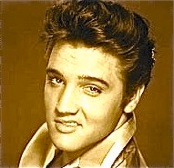 udience of young folks who one day were listening to Bing Crosby and Eddie Fisher and Perry Como and Doris Day; the next day we were listening to Elvis and the Big Bopper and Little Richard and Chuck Berry.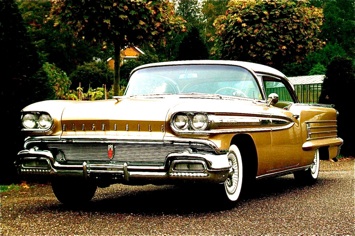 Cars were getting more chrome and more power and fancy stuff like air-conditioning and curved windshields.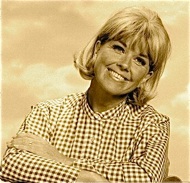 The national news came from our one TV station for 15 minutes a day.  Doris Day often took care of the other 15 minutes.

Magazines were important if you wanted to see what was going on in the world.  Newspapers were read by just about everyone, and everyone---at least everyone I knew---read books.

Sports were not as important as they are today.  Baseball was still king and seldom did anyone ever mention professional football…like never.  Pineville had baseball, football, track, and basketball, but we were a football school.  Our fellows liked to beat the crap out of boys from other towns and other schools and did a respectable job of it.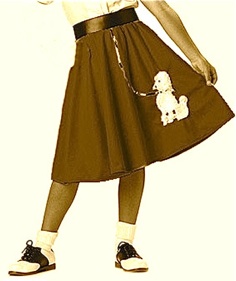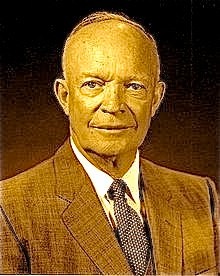 To finish off this background section, I'll just say "poodle skirts" and "Eisenhower."

"Rip" Barron was the principal, but I only once had to visit with him…something about a fight.  Mr. Rivet, a heck of a band director, did a great job.  I can't remember all of the teachers, but I remember Mr. Cappel, history teacher and a smoker which I went on to be; Mr. Forest, he was a great English teacher; Mr. Josserand, an escapee from the Los Alamos project I believe, and he tried to teach me trig---it didn't stick; Mr. "Jimmy" Keith, athletic director who took his responsibilities seriously for building stronger, healthier young people including nerds like me; Mrs. Miller,  my speech teacher and undoubtedly my favorite; Mr. Millet, coach and intense individual; Miss Mosley, typing teacher who taught me the most useful skill I ever learned; Mr. Rice, a chemistry teacher who wore shirts with holes in them from accidents with acids in the lab;  Mr. Bennett, physics teacher and brilliant man who managed to get me through his class without too much damage; and Miss Conerly, the French teacher who I remember was always laughing about something.  Looking back I realize that we had a lot of male teachers, but the main thing is that they all came to school to teach and teach they did.  I'm not trying to leave any of them out, but after over 50 years…well, you know.  All of us in the Class of '60 owe them a big "Thank you!"

Another piece of luck was that I was able to stay for four years, and I graduated from there in '60---a proud Rebel.  I didn't know it then, but the world was about to change and change some more until we've reached our current state which, to say the least, is confusing.

I often joke about our being "a simple people" in the late 50's, but we were, but we were also a kind bunch.  Gary McKay, a classmate, said at our fifty year reunion that what he remembered about our high school days was how kind we were to each other.  By the way, I don't recall any bullying; oh, we'd occasionally give each other black eyes, but it was just to clear the air…nothing vicious intended.

Of course, I had friends when I was in high school; those who know me now may be a little incredulous about this statement, but I did: Gene Miller, a funny, bright guy, who went on to Louisiana Tech and Colorado and married Betty Faye, another class of '60 grad.  Gene and I still email each other and he's written a few essays for oldartguy.com; Keith Price, a  smart fellow whom I served as best man at his original wedding and he got one of the first degrees from LSU in Oceanography in the US and went on to several entrepreneurial adventures, some successful, some not so much, but I think in the end he left a considerable sum to his heirs---potash mining I believe; and Grey Sexton, who got his law degree from LSU, went into practice in Baton Rouge which he continues to this day and along the way headed the Ethics Committee for the state of Louisiana.  Yeah, I snickered a little at this myself.

The point is I had friends in high school.  I had a lot of fun with each one of these guys and probably learned a lot from each.  I had other friends, but these are the fellows I felt closest to.

Oh, yeah, I dated when I was in high school.  Believe it or not these young ladies were attractive and fun to be around.  "Date" usually meant a movie, something to eat (perhaps at a restaurant but more likely at a drive-in joint---I loved curly fries and grape sodas), and maybe a good-night kiss.

Going to Pineville High School from '55 through '60 makes it possible for me to say that to me Happy Days was a documentary, not a sitcom---good teachers, good friends, good times.

Well, I didn't make it brief, but I did the best I could.

enough