Ronnie June "Tumble" Terry

Ronnie June "Tumble" Terry: he's the fellow I shared an apartment with during his first semester at LSU and my last among the Tigers.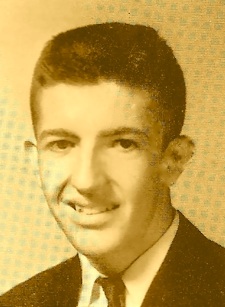 Ronnie and I had gone to high school together.  He was a year ahead of me in school, and we only knew each other by sight.  We definitely weren't friends, but we were friendly as most folks in my high school were in the late 50's.

Ronnie left high school to go to Louisiana Tech in Ruston to get a degree in forestry.  He went on to work for the State Forestry Service living in Monroe.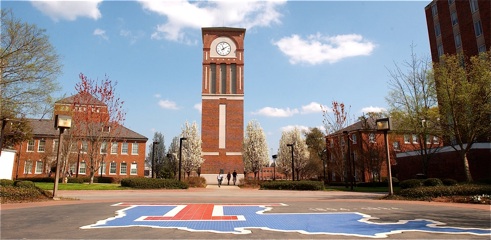 While he was going to school in Ruston, and I was in school at LSU at Alexandria, we would occasionally bump into each other in bars.  Over time, we became friends.  Ronnie had an easy way about him that welcomed company.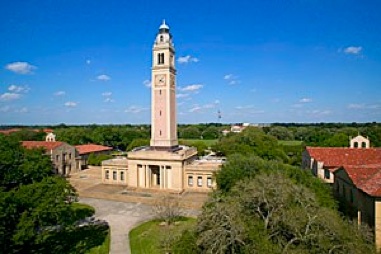 One summer night in a bar in Alexandria, Ronnie told me that he was leaving his job with the Forestry Service to obtain a masters in entomology from LSU.  I had moved on to the main campus by then, and I suggested that we get an apartment together in Baton Rouge.  I told him I'd make all the arrangements.  He said, "Fine," and I thought the matter was settled. 

I acquired an apartment on the edge of the campus.  It was an old, even in 1964, four-plex.  I recently looked on Google maps to see if it still existed; of course, it didn't.  It was a wood framed pier and beam two story structure surrounded by other structures of a similar age.  Fifty dollars per month.  Splitting the cost with Ronnie meant only $25 each.  Truthfully, that was about what it was worth, but I liked it.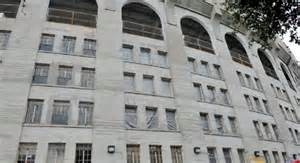 I had secured the apartment and assumed Ronnie would show up at any moment.  People were moving into the dorms, and I still hadn't heard from Ronnie.  I finally found him in one of the low-rent campus dorms, South Stadium I believe.  I asked him what the Hell he was doing there; after all, we had agreed to room together in an apartment that fall.  Ronnie seemed shocked; I guess he wasn't familiar with dealing with folks who mean what they say.  He picked up his meager worldly possessions, and we trekked together to the humble apartment.

Who Ronnie was was at odds with his appearance: he had the looks of an old hound dog, very lean and seemed to have a lot of unnecessary moving parts.  His appearance was misleading.

We were truly an odd couple.  Ronnie was a quick learner and a bit of a scholar, a success with women (I won't embarrass you or me with details.), and he loved to fight.  I, on the other hand, was slow as molasses and looking forward to exiting school; I was like poison ivy to the girls and tried to avoid fights.  But he and I got along fine.

In fact, that semester was probably the most enjoyable one I spent in college.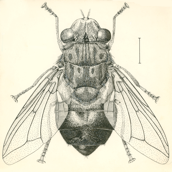 I was just polishing off my degree.  I had taken too many courses in English and needed some electives: geography, philosophy...damn, I can't remember the others.  Ronnie was just beginning his entomology masters.  I found a job as a flunky in a dry cleaners a couple of blocks from our apartment.  He got a little money from a job as a lab assistant.  Neither of us had enough money to have a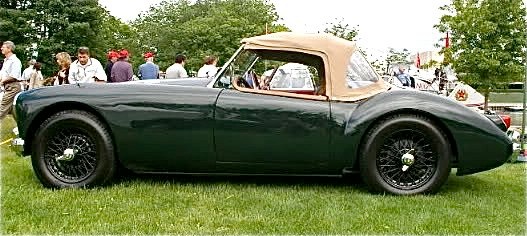 lifestyle.  Hell, nobody ever spoke of "lifestyles" in the sixties.  Ronnie had a car: an MGB.  It was loud and quirky and its roar woke the neighbors when Ronnie fired it up each morning.  Personally, I've never trusted a car with sliding plastic side windows.  I didn't have a car, but I didn't really need one; the campus was only a block away.
Ronnie had enough money saved from his work to eat out.  I cooked most of my meals; most of my meals were simply red beans and rice.  Fortunately, I liked red beans and rice...still do.

We really led separate lives which occasionally overlapped.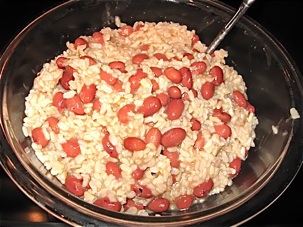 I recall one evening when he asked me if I wanted to go out with him to a bar.  No, I needed to cook...red beans and rice, of course.  About an hour later, I heard Ronnie coming in the front door, the only door.  I looked from the kitchen to the front entrance and began to laugh.  Ronnie had blood covering much of his face.  Now, before you become too critical of my laughter, I did ask him if he was okay.  He shrugged the wounds off...nothing broken.  I was curious as to how he could have gotten into a fight so quickly after leaving the apartment.  He told me that he had gone into a towny bar with a towny friend of his.  He didn't like the way a local was looking at him and challenged his attitude.  The entire bar rose as one and whipped both him and his friend out the bar door.  After a brief discussion, his towny friend decided to go home; Ronnie decided to go back for more.  Ah, Ronnie, you did love a good fight.

One of his Monroe women visited the apartment in Baton Rouge one night.  She was a woman in her late thirties; Ronnie was probably twenty-six.   The attractive middle-aged woman was accompanied by a younger female friend.  Ronnie said they were going out and asked if I wanted to go along.  "No, I need to cook red beans and rice."  A few hours later, he returned alone and asked why I had not accompanied them.  "Red beans," I replied.  He slowly explained to me that the second female was for me.  Humm...that would have been better than red beans.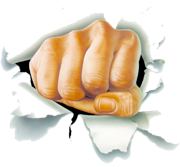 I liked Ronnie and sympathized if he was down, which wasn't very often.  One night he was uncharacteristically depressed about something...I can't remember what it was, but in his anger about the unremembered something, he struck the wall of the apartment.  His fist had made a nice round hole in the wall which was made of some kind of flimsy composite material.  He began to apologize profusely for the damage he had done.   He seemed irreconcilable, so in an effort to make him realize that it wasn't a big deal, I struck the wall with my fist in an attempt to make a similar hole.  Unfortunately, I hit a wall stud.  The laughter that followed took the edge off of the terrible hole in the wall incident and whatever it was that was that had been depressing Ronnie.  

I spent a lot of time studying and avoiding studying.  I occasionally caught Ronnie taking a quick look at a textbook.  As I said, he had a very quick mind.

The semester came to an end; I graduated and moved to Houston where my parents were headed: Ronnie went on to finish his masters in entomology.

After I was in the army for a couple of years and Ronnie was on active Naval duty for six months, he had returned to work for the Forestry Service.  When I visited the Alexandria-Pineville area, I'd occasionally catch him in a bar which we both had always liked in Alexandria.  We'd chat and laugh.  Ronnie was an easy fellow to like.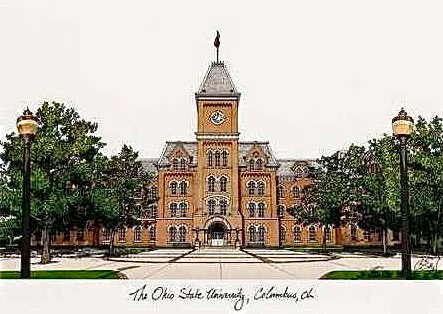 After Linda and I married, I wanted her to meet Ronnie.  We traveled to Pineville, Louisiana, and were able to locate him and his new bride in an apartment there.  Of course they were excited about their new marriage, and they told me they were about to leave for Ohio State University where Ronnie was going to pursue a doctorate.

I realized that that might be the last time I would ever see Ronnie.  I was right.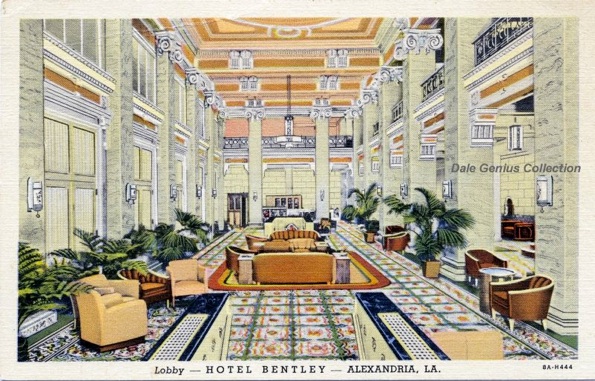 About twenty years later, Linda and I attended a Pineville High School class reunion of the classes of 1958, '59, and '60.  Ronnie was in the class of '59; I was in the class of '60.  I was really hoping that Ronnie would be at the reunion and kept an eye out for him.  While mingling with fellow classmates in the lobby of the Bentley Hotel, a grand old palace in the heart of the old downtown district of Alexandria, I noticed a board on an easel displaying the names of deceased classmates.  "Ronnie June Terry."  I must admit that I was shaken.

I sought out someone I knew who had known Ronnie and told him that I had just learned of Ronnie's death.  He looked at me as though I had lost my mind.  "Ronnie's been dead for years."

The story was that Ronnie had died of cancer shortly after he and his new bride had moved to Ohio for his doctoral work.  I thought back to our time as roommates and the last time I had seen him. 

Ronnie's hands always shook.  He didn't make any note of it, nor did I.  I just thought he was a high energy guy, which he was, which caused his hands to shake.  It was Hodgkin's.  Apparently the shaking was a symptom of his cancer.

Through the years after Ronnie had left for Ohio with his new bride, I often thought of Ronnie.  The thought was that Ronnie was out in the world doing great things.  I'm glad it took twenty years to find out that he had died; I liked those thoughts of Ronnie doing great things.  He was my friend.

enough