Round Top

If you've never been to the Round Top Antique Fair, you're missing a treat.

Linda and I have been going to the show for over twenty years now.  We used to take a Friday off from our jobs in education to roam the fields for a day.  Fun stuff.  We were younger then and able to do just about the entire show in a day.  We were like mad dogs in a meat market, and we started collecting…mostly glass.

It is supposed to be the second largest antique show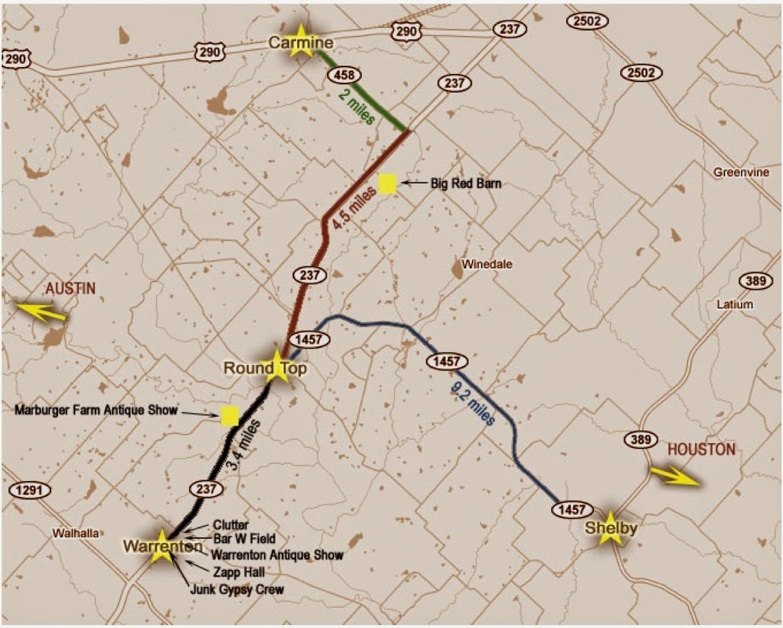 in the U.S.  I believe the largest one is in Massachusetts.  When we started visiting the show, most of the vendors were in tents in fields and old structures originally built for other purposes, but with each passing year, the number of new structures built specifically for the show grows.  Originally the show only extended to Round Top and Carmine, but now it includes Carmine, Round Top, Shelby,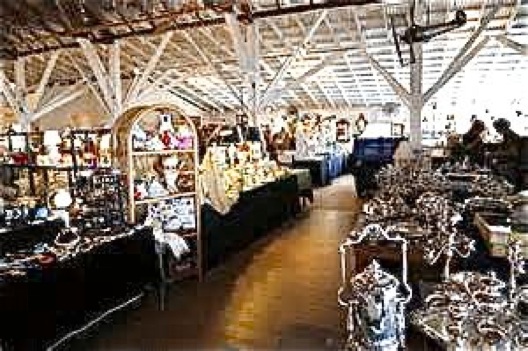 Warrenton, and Burton.  Although there are a few locations before LaBahia, I consider the show to begin there and extend through Warrenton.  Actually the show extends over to Shelby and Burton.
The show is held twice a year: once in the spring and once in the fall.  Officially the show only extends through for a couple of weeks; this year for example, March 17-April 3.  However, some places pop up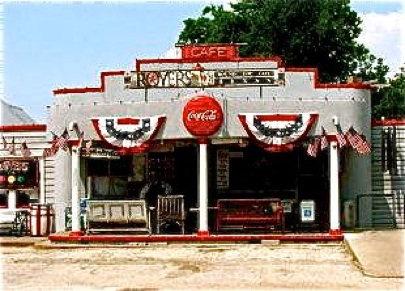 earlier than these dates.  The fall show this year is scheduled from September 20 through October 5.  During the show, the fields are alive with activity;  in the months between the shows, the area returns to its bucolic state.   However, Round Top, population 93, is a delight to visit year round with its restaurants, art galleries, and interesting shops.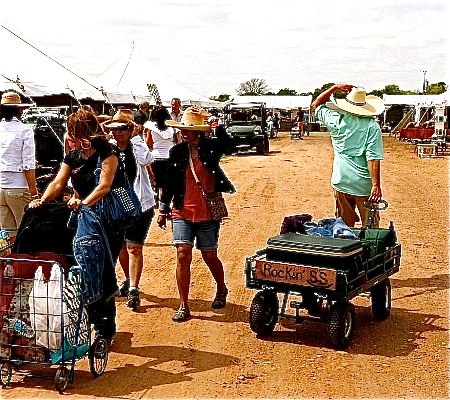 If you're a people watcher, the Fair is for you.  Vendors show up from around the U. S. and foreign countries.  So do visitors.  I'm really amused by urban moms in their best shorts, cowboy shirts, and cowboy hats dragging a piece of an old iron fence to their SUVs.  It's a hoot.

Regardless of what you might be looking for, you'll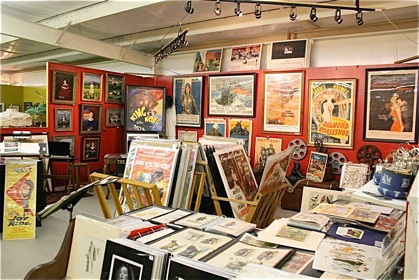 probably find it.  A couple, friends of ours, visited the fair for the first time guided by Linda and me.  The man said he was looking for a marlin; you know, one of those big fish suitable to be hung on a wall.  Not surprisingly, he found one, but it was too big for his wall space.  His wife was thankful.
Parking is not a problem.  The most you'll need to pay is $5.00.  Most locations have no entry fee.  Food is available close by most places.

I recall once while passing through Warrenton on our way to God knows where, we stopped off at a tin shed which advertised itself as an antique location.  We chatted with the old guy there who while looking out across the fields said, "One day this will be bigger than Round Top."  He was obviously talking about the antique fair.  He was right.  Warrenton has grown in its participation to a major site.  The older gentleman, Mr. Cole, probably has the most modern and comfortable building.  It's air conditioned and heated with good lighting and is huge.

Most of the show is on Highway 237

The only advice I have for anyone going to the show is to wear comfortable shoes---not just okay shoes but

shoes really guaranteed not to hurt you by the end of the day, don't forget to have a cap or hat handy, and don't lug water around with you.  There are plenty of places to purchase something to drink or eat.  Another little piece of advice is don't expect to see the entire show in a day.  If you need a place to stay overnight, Brenham and LaGrange are close by. 
If you're not a regular at shows similar to Round Top, don't hesitate to ask for a better price than an item is marked.  I usually use the line, "Is this your best price?"  A 10% discount is almost an automatic.

enough