Tales from the Road: Whiskey and Crackers in a Broke-down RV on Highway 61

So we're riding with this wrecker driver named Bill who's towing our RV up Highway 61, and he's talking about how much he loves the Mississippi Delta, where his family has been for generations, and how he once moved away to please his wife but got homesick and came back. The marriage didn't last, but she decided she liked Mississippi and stayed, though far enough away for comfort.

Bill says there's a certain type of person who lives in the Delta, but he's not entirely clear on what type of person that is, so I'm looking forward to finding out. It's probably a lot like his helper, who hobbles about in a Jesus T-shirt and asks if we have a bunion strap. Bill is tall, muscular and short-haired and wears a cowboy hat and reflective sunglasses like a guard in Cool Hand Luke. But he's chatty, too, which softens the effect.

The previous afternoon, after we broke down (again), the resident of a nearby house suggested that we call Bill and we did, and he came out and diagnosed the problem as a broken brake line and said he could fix it but needed a part that wouldn't be available till morning, so we spent the night on the roadside. The weather was pleasantly cool with windows down, but whooshing trucks rocked the RV and spooked the cats. I drank whiskey and ate crackers and read feminist porn by flashlight. With their bar lights flashing red and blue in the darkness, three cops question me as I stand in the doorway in my underwear, but they go away when I tell them the truth, that I am but a poor pilgrim en route to Bethlehem to witness a miraculous birth. At last, I sleep.

Next morning, Bill says the problem is worse than he had thought: the overheated engine has blown a head gasket, or worse. Well, an RV mechanic back in Texas had warned me about this beast—after I had paid for it, of course. It's not far to Clarksdale, hometown of Muddy Waters, John Lee Hooker, Ike Turner, Sam Cooke, Tennessee Williams and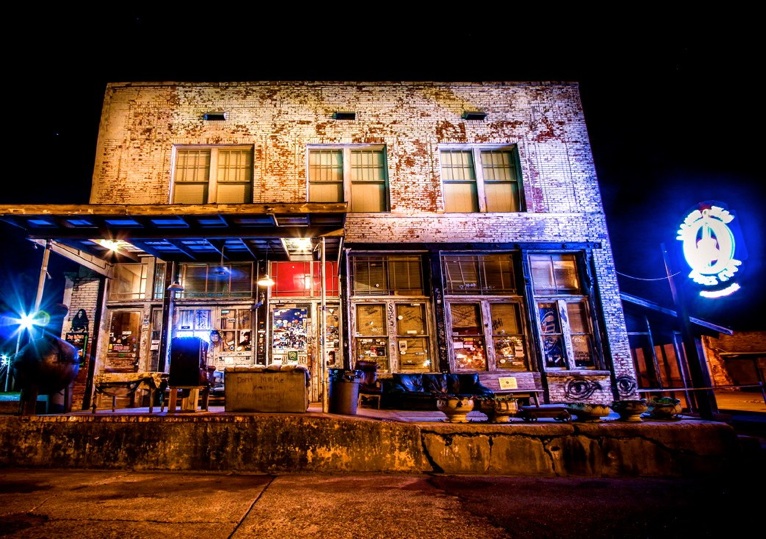 Morgan Freeman, who co-owns a club called Ground Zero, an upscale version of a Delta juke joint. It's right on 61, the mythical highway that took African Americans out of the South and provided the name for Dylan's best album—hell, anybody's best album. I call around looking for an RV park that will accept a non-running vehicle. Between calls, Bill and I joke around (What else can you do, under such circumstances?). A marijuana reference inspires a nudge-nudge, wink-wink routine. The manager of the only RV park in town says no problem with the broken-down bus. Then he asks, "How high are you?" Paranoia strikes: has he monitored our conversation, or, worse, somehow tapped into my mind? As I mutter, "Uhhhhh," he laughs and says, "No, man, I mean how tall is your vehicle? There's an underpass." I breathe out. We clear the underpass, pay Bill and rent a space for a month for a ridiculously low amount. We stay in Clarksdale for months, with side trips to Oxford for books, cigars and a visit to Faulkner's home, and over to the northern Alabama coal country where my dad grew up. It's a great trip, and we hear lots of great blues and hang out with characters such as Watermelon Slim and LaLa, but we never spot Morgan Freeman.
During our drive to Clarksdale past flat black fields of rich alluvial soil, Bill said he once knew an eccentric guy who couldn't find a replacement gas tank for his vintage pickup, so he ran a gas line up through the floorboard and fed it gas from a gallon milk jug. A great story and possibly true, might get a laugh at a party. Or what about a disaster film? Maybe somebody's already used it; gotta Google that. Oh, and "bunion strap," too.

(Some names and details have been changed. As Chief Broom says in One Flew Over the Cuckoo's Nest, it may not have happened, but it's true.)

enough