The Academy Awards


When I was a kid, folks seemed to take the Academy Awards, the Oscars, pretty seriously.  Today folks don't seem very interested in the annual pageant.
Amour
, 
Argo
, 
Beasts Of The Southern Wild
,
Django Unchained
,
Les Misérables
,
Life Of Pi
,
Lincoln
,
Silver Linings Playbook
,
and
Zero Dark Thirty
are the nominees for the best picture award this year.  I have heard of only a couple of these movies.
The eighty-fifth Academy Awards will be televised February 24th.  Gawd, I hope something is on better than this hootenanny.
During the first three or four years of the Oscars, there were persistent and

probably truthful rumors that the fix was in.  Louis B. Mayer of MGM was the godfather of the awards; it's not too surprising that he would want to maneuver the results to his studio's favor.
In recent years, the only award I even take note of is the Best Picture Award.   The awards began in 1927.  From 27 through 59, such movies as All Quiet on the Western Front, It Happened One Night, Mutiny on the Bounty, You Can't Take It with You, Gone with the Wind, Casablanca, The Best Years of Our Lives, All the King's Men, From Here to Eternity, On the Waterfront, Marty, The Bridge on the River Kwai, and Ben-Hur won the award.

Probably around 1960, I became more critical of the Academy's choices.  In 1960
The Apartment
won;
Phyco
should have.  In '61
West Side Story
won over
The Hustler
.    1964,
My Fair Lady
won over
Dr. Strangelove: or How I learned to Stop Worrying and Love the Bomb
.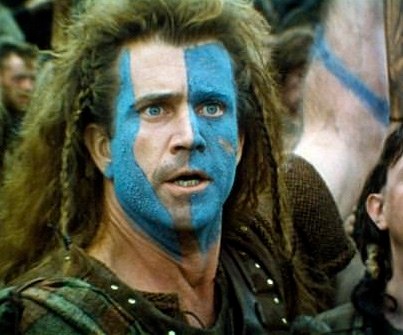 '71,
The French Connection
won over
A Clockwork Orange
and
The Last Picture Show
.  '79,
Kramer Vs. Kramer
won over
Apocalypse Now
.  '80,
Ordinary People
won over
Raging Bull
.  '95,
Braveheart
won over
Apollo 13
,
Toy Story
,
Babe
,
Dead Man Walking
and
The Usual Suspects
.  '96,
The
English Patient
won over
Fargo
.  '98,
Shakespeare in Love
won over
Saving Private Ryan
.  In 2011, a silent film,
The Artist,
won.  Go figure.  Of course, all of this is subjective, but I'll stand by my choices over the Academy's.   I recall the evening that Mel Gibson's
Braveheart
beat out a group of wonderful films.  To Mel's credit, he seemed as surprised as everyone else that his film had won. 
Kramer Vs. Kramer
's selection I still resent.  I felt that Hollywood gave itself approval for divorce by choosing this rather dull film.  Well, it's just Hollywood, not to be taken seriously.
How about a little Oscar trivia?  Oldest actor in a leading role: Henry

Fonda, age 76, for his role in
On Golden Pond
, 1981.  Oldest actress in a leading role: Jessica Tandy, age 80, for her role in
Driving Miss Daisy
, 1989.  Youngest male in a leading role: Adrien Brody, age 29, for his role in
The Pianist
, 2002.  The youngest female in a leading role: Marlee Matlin, age 21, for her role in
Children of a Lesser God
, 1986.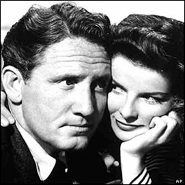 Who's won the most Oscars for leading roles?  Spencer Tracy  for
Captains Courageous
in 1937 and
Boys Town
in 1938 and then Tom Hanks for
Philadelphia
in 1993 and
Forrest Gump
in 1994.  Katherine Hepburn won four times: for
Morning Glory
, 1933;
Guess Who's Coming to Dinner
, 1967;
The Lion in Winter
, 1968; and
On Golden Pond
, 1981.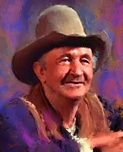 Who is Walter Brennen?  He won the Academy Award three times for best supporting actor: for
Come and Get It
, 1936;
Kentucky
, 1938;
The Westerner
, 1940.
Which director has won the most Oscars?  John Ford made

over 140 movies.  Four of them won Oscars:
The Informer
, 1935;
The Grapes of Wrath
, 1940;
How Green Was My Valley
, 1941; and
The Quiet Man
, 1952.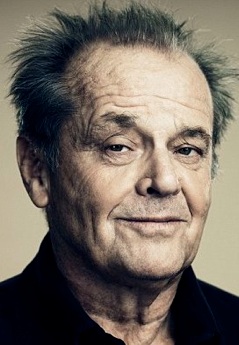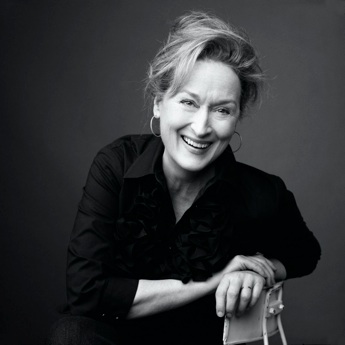 Who were the actor and actress who received the most nominations?  Jack Nicholson, 12; Meryl Streep, 16.
How many Academy Awards did Peter O'Toole receive?  None, but he was nominated eight times.  Which dead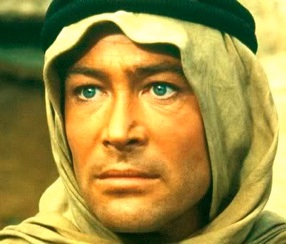 guy received the most nominations?  James Dean, two.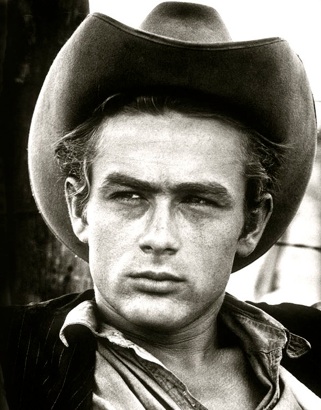 Well, that's enough about the Oscars.  It's a pretty trivial pursuit.
enough