The Real Rocky

The recent passing of Muhammad Ali, Cassius Clay, caused me to think about another heavyweight world champion, Rocky Marciano.  Marciano was the inspiration for the Rocky Balboa character of the Rocky movies.  As you may recall, Balboa was not a greatly talented boxer, but he was a fighter.  So was Marciano.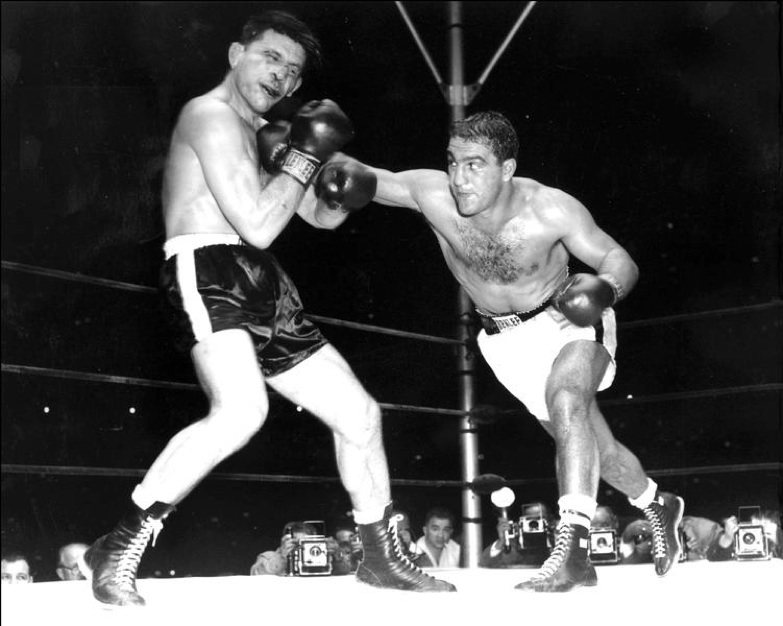 Marciano was champion from 1952 through 1956.  He took the title from Jersey Joe Walcott.  Although Walcott dropped Marciano in the first round, Marciano continued to fight and knocked Walcott out in the thirteenth round.  Maricano was well behind on the judges' scorecards.

Marciano defended his title six times: Jersey Joe Walcott, Roland La Starza, Ezzard Charles (twice), Don Cockell, and Archie Moore.

In his rematch with Jersey Joe, Rocky knocked him out.  He won a split decision over La Starza who at the time was undefeated.  He had two fights against Ezzard Charles, the only man to ever last 15 rounds against Marciano; in the second bout, Marciano knocked Charles out in the 8th round.  Marciano brutalized Cockell winning a technical knockout in the ninth round.  In his last professional fight, the opponent was Archie Moore who knocked Rocky down in round four, but Rocky came back to knockout Moore in round nine.

After the Moore fight, Marciano retired at the age of 32.  He finished his professional career with 49 wins…no losses.

Like Ali, Marchiano also changed his name.  Rocco Francis Marchegiano was his given name, but when a ring announcer couldn't pronounce his given name, Rocco agreed to become Rocky Marciano.

Like Ali, Marciano was drafted by the United States Army.  Rocky answered the call in 1943 and was stationed in Wales where he helped ferry supplies to Normandy.  He was discharged in '46.

How did Rocco Francis Marchegiano become world heavyweight champion?

Rocky was relentless in the ring.  He never surrendered; he never gave up.  He had tremendous stamina based a great work ethic.  To say Rocky had an iron chin would not do justice to Rocky.  While I was in the service I watched an old film of Rocky in one of his championship fights.  Apparently Rocky used his head as a punching bag.   He acted as though the many shots to the head were no more than pesky mosquito bites.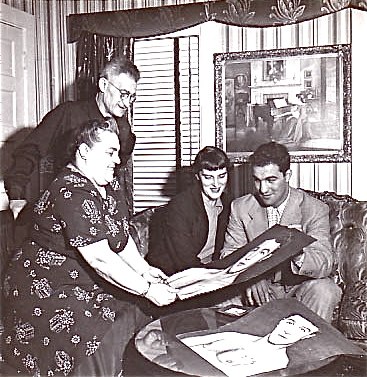 Rocky was born and reared in Brockton, Massachusetts, to immigrant parents.  He had two brothers and three sisters.  At eighteen months, he almost died of pneumonia.

He played baseball and football in high school.  He worked out on homemade weightlifting equipment, used a stuffed mailbag as a punching bag hung from a tree in his backyard.  He dropped out of high school in the tenth grade.  He went to work as a chute man on a delivery truck for the Brockton Ice and Coal Company.  He also worked as a dith digger, railroad layer, and shoemaker.

Rocky's amateur record was not promising, 8-4.  Before discharge from the service, he won the amateur Armed Forces boxing tournament. Then he turned pro, turned amateur and finally stuck with his pro status.  He tried to get on with the Chicago Cubs baseball team, but after he failed, he turned all of his attention to boxing in '47.

Rocky won his first sixteen professional fights by knockout.  All of the knockouts came before the fifth round and nine were before the end of the first round.  Rocky's knockout percentage was 87.75.  Remind you of anyone…perhaps the young Mike Tyson.

After retiring, Rocky worked in the world of television appearing in a Combat! episode, working as a wrestling referee and as a boxing commentator.  He was also a partner and vice-president of Luigi Spaghetti Dens.  He and his wife built a home in near Fort Lauderdale.

On the eve of his 46th birthday, he died in a light airplane crash which took the life of the pilot, Rocky, and a young friend.  He was survived by his wife of nineteen years, Barbara, and his two children, Rocco and Mary.

If you liked "Rocky" of Rocky films, you surely can appreciate the real Rocky.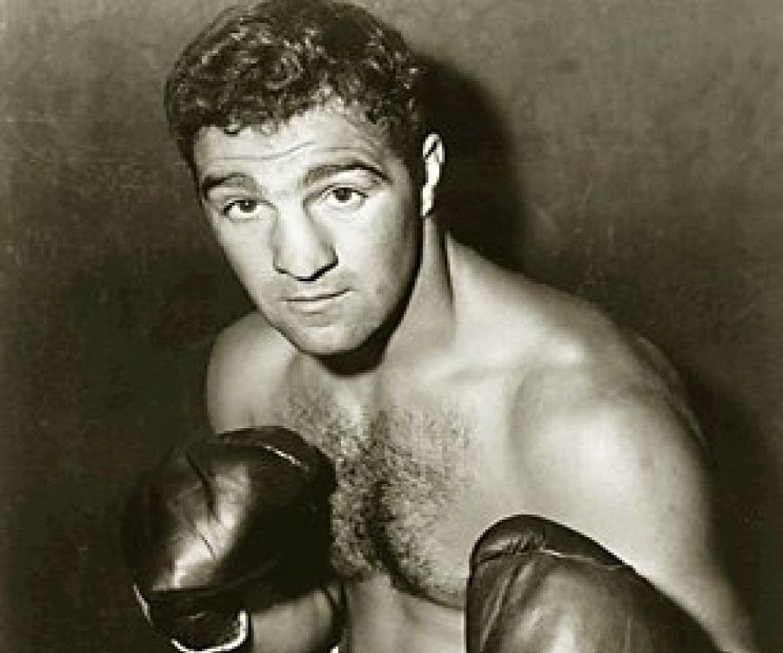 enough

MM