The VA: Faceless, Nameless, Unapproachable

Just found the following paragraphs that I wrote in 1991.   They could be very relevant to some decisions we may be asked to make in the near future.

Have you heard of the mindless federal bureaucracy?  Would you believe that there is also a faceless, nameless, and unapproachable federal bureaucracy?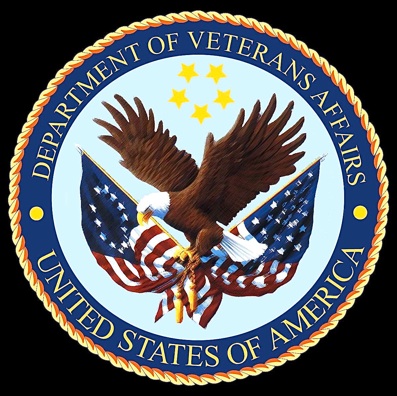 I think that the newest cabinet level department of the Federal Government—the Department of Veterans Affairs (VA)—is all of the above.

Seven of my 27 years of active military service were served in the Pentagon.  During those assignments and others I had considerable contacts with a number of federal agencies.  Never, however, did I deal with any governmental agency more arrogant or more willing to violate at least the spirit of the law than the VA.

Last year, I agreed to help an 80-year-old World War II veteran (Alton E. Galle) obtain a veteran's pension.  He had been trying alone for 35 years to get the pension.  Based on some evidence that we discovered that had not been previously considered, I asked on August 3rd, 1991, that his claim be reconsidered by the Veterans Regional Center in Waco, Texas.

When we had not heard anything on the claim in more than 90 days, I called the Waco office to check on its status.  A "counselor" told me that his computer indicated the claim had been opened on September 11th and that it would take about 151 days.

I then asked to speak to the counselor's supervisor.  None was available.  I then asked for a supervisor's telephone number and was told that information could not be given out.  I was shocked to learn that government telephone numbers paid for by our tax dollars were not published.  So I called the telephone information operator for a second shock.  The official office telephone numbers of the Director of the Veterans Regional Center in Waco, Texas, and all supervisors below him are unlisted.

Believing that what appeared to be a violation of the United States Freedom of Information Act was isolated to the Waco office, I began calling the Inspector General's office in VA headquarters in Washington, D.C.  After three calls to that office, "Representative 54" called me.  She was precluded from giving any identification other than her number.  Representative 54 never understood that I was not calling about an individual claim; that I was calling about a gross mismanagement problem that her office should be interested in.

Next, I called the Freedom of Information Office of the VA, and was told that "Yes, it is a violation of the Freedom of Information Act not to give out office numbers.  If you want that information, however, you will have to make a request in writing to this office."  I was also told that it had been "policy" of the VA for years not to publish office numbers of personnel in and of the regional offices.

In talking about this with a friend who is active in the American Legion, I found that I was more naive than I thought.  He said he had been through the routine and obtained in writing a list of the office numbers in the Waco VA office.  Then, however, he found that those numbers are changed every six months and you must request the new list in writing.  How many of our tax dollars that should be going to veterans are going to the telephone companies for these twice yearly number changes?

After striking out at the euphemistically called the Freedom of Information Office, I called the office of the Assistant Secretary of the VA in charge of the Regional Centers.  I talked there with a person with a name.  She did not see a problem and obviously thought I was just another Texan blowing smoke.

The next day, however, a "supervisor" from the Waco office called me and politely listened to my complaint.  He then gave me 1,001 reasons why supervisors in the VA are too busy to talk with veterans with problems.  Each of his reasons was, as we say in Texas, used hay that had been passed through a horse.  The reasons boiled down to: "We want the perks and pay of being cooks, but we do not have to, and will not, take the heat of the kitchen."

Through a contact that I still have in the Pentagon, I then got the name and telephone number of the Deputy Secretary of the Department of Veterans Affairs.  As this gentleman is an ex-Marine and was not, I thought, a long-time civil servant interested in protecting all employee perks and turf, I thought I might get a listener interested is mismanagement and skirting of the law in his agency.  So far, I have talked with two very nice ladies with names in his office.  Alas, however, it appears that my calls are believed to be mere tactics to get favorable consideration for one veteran.

If a lawyer with 27 years of government service, as I am, cannot pierce this veil of arrogance, secrecy, and considerable incompetence, what about the poorly educated veteran trying to assert his own claim?  For the first time, I fully appreciate the utter frustration that the old WW II vet whom I'm trying to help has felt for 35 years.

Does it make you wonder?  Who is interested in our veterans?

So here's the perspective.

This illustrates the responsiveness of the federal agency that is responsible for furnishing medical care for a tiny portion of the population.  What will it be like if the socialist/democrats make the government responsible for all 328 million of us?

Clip this item.  Wrap it around your voter registration card and read it every time you go to vote. 

enough