Berkley's PC Police Save the World

I love stupid people: they give me something amusing to write about.

Berkeley, I think this is where stupid was invented, decided that city documents must not contain words that are not sex neutral.  Wonderful.  Obviously the world is saved.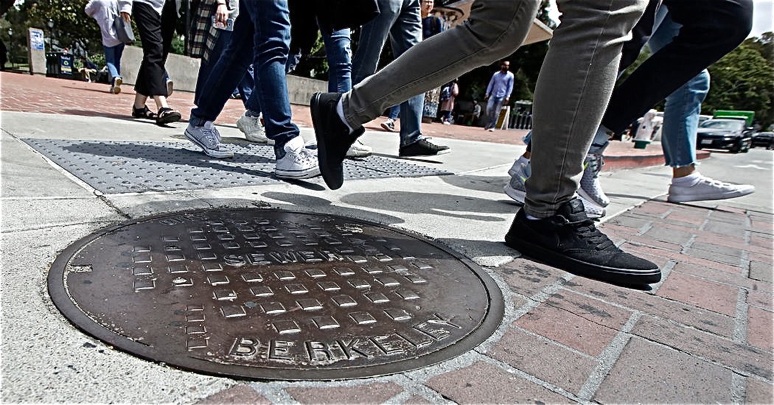 Thou shalt not say "manpower," "policeman," or "policewomen," or "manhole."  I guess "manpower" will be replaced by "personpower," "policeman" and "policewoman" will be replaced by simply "police," or "police person" and "manhole" replaced by "maintenance hole,"…or "person hole."

I'm pretty sure that if any of these city "councilmen" and "women," excuse me, "city council persons," would accidentally speak with a plumber, they would have a heart attack.

My dad was in the plumbing business and at different times I worked for him.  I quickly learned that plumbing terminology was pretty…colorful.  Take "nipples" as an example: a "nipple" is a short piece of threaded pipe.  Quit snickering.

All pipes or fittings have male and female ends.  Male ends are threaded on the outside; female ends are threaded on the inside.  Enough said.

You know that float in the tank of your commode; not even I will repeat what the proper plumbing term for this jewel is.

Although I once pined to be an architect, I must confess I was unfamiliar with most of these terms: "stud pocket,'' "screw spline," "butt-joint," "erection drawings," "nailing studs," "pipe penetrations," "erection site," "double hung," "tongue and groove," "screws," "nuts," "backhoe," and "load-bearing member."

Here are few words and phrases that soon will be in on the list of the racist-sexist police:

"Husband and wife": you had better be prepared to say or write them in the other order an equal number of times.  "Man up": holy crap---so sexist.  "Founding Fathers": will probably be replaced by "founding leaders."  "Fair haired boy," and "fair haired girl": both sexist and racist.

Now, I have a list of words that are totally nice words if you know what they mean.  However, feel free to titter:

aholehole

assart

bumfiddler

clatterfart

cock-bell

dik-dik

dreamhole

fanny-blower

haboob

humpenscrup

invagination

jaculate

jerkinhead

knobstick

lobcocked

peniaphobia

sexagesm

tease-hole

tit-tyrant

If you are a card-carrying member of the PC police, feel free to take a break---and maybe a nice long shower.

enough