"ET" Munoz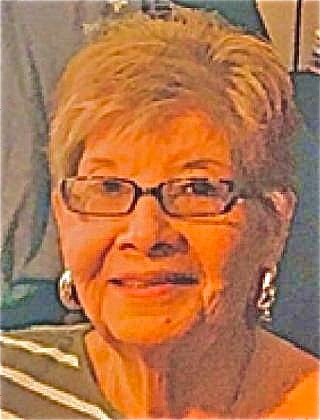 At the whack of the ball, the lanky country lad sprung forward on his way to third base.
He assumed, as most of us assumed who were observing this faculty-Beta Club ballgame years ago, the lady on third base would step aside and allow his passage.   It was not to be.  She placed a foot upon the bag, casually received the ball from the first base side, and instantly formed a pointed V at the shocked intruder's chest.  There was an explosion of lanky arms and legs as the third basewoman exploded his world.

That, my friends, was one of the most humorous and memorable moments of my life.  Thank you, "ET."

Jeff, the discombobulated base runner, was fine, a little shocked, but fine.

"ET," the defender of third base, worked for Somerville High School for years as an aide mostly in the special education department.

When I heard that "ET" was making a comeback recovery from the coronavirus, I was not surprised.  When I heard that she had passed away, I was shocked.

I knew that "ET" and I were about the same age.  She was 79 when she passed, a birthday older.

"ET" was a wonderful school employee looking out for the kids, the teachers, and parents, and she had a wonderful sense of humor.  She was a person you always knew you could depend upon.  Her presence made others feel better about the world.

Kathy, Patrick, Gina, and Monica are her children, some of the best people you could ever hope to know, and they were fun kids to teach.  They, along with her husband, Mario who has survived her, are folks of which we can easily say we are proud.

Obituary

Angelita "ET" Muñoz, 79, of Somerville went to her forever home on February 1, 2021. Visitation will be held at Strickland Funeral Home Somerville on Sunday, February 7, 2021 from 5pm - 8pm, with a rosary recited at 7 pm.  A Private Mass of Christian Burial will be held at St. Ann's Catholic Church in Somerville with burial to follow at Our Lady of Guadalupe Cemetery.

Angelita Muñoz, affectionately known as Momma "ET" was a wife, mother, sister, and grandmother.  She married her loving and devoted husband of 56 years, Amador Muñoz, on June 19, 1965 at St. Ann's Catholic Church in Somerville, TX.  She enjoyed spending time with her grandchildren and family, taking sister trips, early morning coffee with her sisters, gardening, and dancing.  ET was an active member of St. Ann's Catholic Church where she volunteered for many years as a religious teacher and a youth group sponsor.  Her love for sports led her to volunteering as a youth coach and playing first base in an all-woman's softball league.  She was faithful, patient, and a selfless nurturer, always putting others first, making her a respected member of the community.  She worked at Somerville ISD where she loved inspiring and working with the youth of the community, before, and after, her retirement. 

She is preceded in death by her parents, Margarito and Lucinda (Reyes) Orozco; brother, Jose Orozco; sisters, Pauline Sifuentes, Angela Rodriguez; brother-in-laws, Richard Sifuentes, Jimmy Montelongo, Frank Garcia, Martin Rodriguez, John Murphy and Ajit Mankekar.

She leaves behind her husband, Amador Muñoz; son, Patrick Muñoz, and wife Kimberly; daughters, Gina Sanchez and husband Gabriel, Monica Muñoz, Kathleen Muñoz; brothers, Delfino Orozco and wife Magdalena, Gonzalo Orozco; sisters, Antonia Montelongo, Nicanora Garcia, Lucinda Murphy, Lucia Mankekar; grandchildren, Ashlyn Cundiff and husband Anthony, Rylie King, Marina Muñoz, Lexi Muñoz, Abigail Muñoz, Madeleine Sanchez, Julian Sanchez along with numerous nieces, nephews, other relatives, and friends.

Pallbearers are Andres Murphy, Jackson Palmer, Ricardo Montelongo, Fabian Leyva, Frank Sifuentes and Victor Orozco.

Honorary pallbearers are Delfino Orozco and Gonzalo Orozco.

Memorials can be made to St. Ann's Catholic Church of Somerville.

Arrangements have been entrusted to Strickland Funeral Home in Somerville.

enough