FRANK W. COX III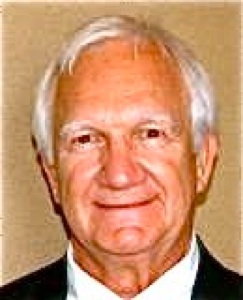 After receiving a degree from Texas A&M in 1965, Frank served as a Captain in the USAF during the Vietnam War.  Upon leaving the Air Force, Frank returned to his hometown of New Boston, Texas, where he served for 32 years as a civilian in the Department of Defense.  His consulting firm, Source of Success, specializes in leadership and team building training for companies, schools, churches and athletic teams.

During his days at Texas A&M, Frank was 1st Sergeant of Squadron 2, a member of Corps' staff and the Ross Volunteers.  He was junior yell leader and head yell leader his senior year.  He is the author of the book I Bleed Maroon and the poem "Aggieland---Why I Love Her So."   Frank was the on-campus muster speaker at A&M in 1992. 

Frank has been married to his lovely wife Cheryl for 42 years.  She is Aggie through and through.  Cheryl works in the MSC with Student Programs on the A&M campus.  She was selected by the Aggie students as a namesake for Fish Camp 2004.  She is also the advisor for a Christian girls organization Philadelphia Sisters.  They are the proud parents of two Aggie graduates--John Blair, Corps member Class of 1995, and Cristy Cay, number "1" Aggie Class of 1998 (She still gets hoarse after yelling at Aggie games.).  Cristy is married to Dr. Matt Mayfield of Ft. Worth's Cook Children's Hospital, number "1" Aggie son-in-law, Class of 1997. They have twin daughters Ruthie and Mary Blair class of 2028 who have already been on the Jumbo-Tron at Kyle Field and in the Batt (go figure) and a son Luke class of 2030 who is already a "Ruff, Tuff, Real Stuff Fight'n Texas Aggie." Frank and Cheryl reside in Aggieland and are members of Central Baptist Church.

They all bleed maroon.    

enough

MY ESSAYS

1   Epilogue