My Friend Grady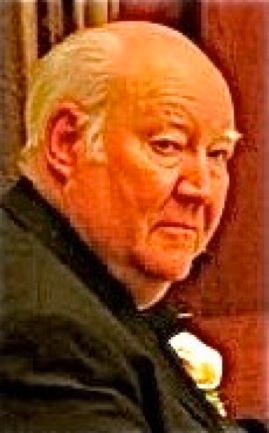 Grady was a friend.
About the same week I was having my heart attack, he passed away.  I learned of his passing just a few days ago.  About a year and a half had passed.  I learned about his passing when I received an email saying that my last email to him was rejected because the address was no longer active.  I looked for his obituary on the net and found it.  Grady was 75.  He had had some minor strokes, and my guess is that a big one got him.

Grady and I met back in the early 70's when he signed up to teach mathematics at Somerville High School.

We hit it off and we often met at our home after school to decompress from the day.

I learned that Grady was from East Texas, specifically Diana.  After his service in the Air Force, he got a physics degree at Sam Houston, and started teaching at Somerville High School, an experience he always recalled fondly.

After a couple of years at Somerville ISD, Grady moved on to work for Singer (Yes, the sewing machine folks.) where he was part of Singer's Shuttle simulation program at NASA.  Being that the program was a success, I guess he did well.

He went on to work for a number of companies including Boeing doing similar work.  He worked all over the country: New England, California, Washington State,  and Minnesota to name a few.  I think the only company he really respected was Boeing and the only state he respected was Texas.

For financial reasons, he incorporated and most of his work was contract work which meant, when the task was over, he moved on which meant back to College Station.

He was willing to travel for work because companies paid him well.  As he once said, "I go to work, and they blow money at me."

Along the way, he married a girl from California.  She didn't like living in Texas, and he didn't like living in California.  It was pretty much a long-distance marriage.

Grady inherited his parents' home in College Station, Texas, which is only twenty-five miles from our home, so he visited with us often through the years, and we shared telephone conversations regularly regardless of whether he was on the road or home.

Grady made  a lot of money which he showered on his wife and her family.  That brings to mind one of the reasons I liked and respected Grady; he was generous with his friends and family.

Grady was intelligent and had a curiosity about many things including history and clocks which he often repaired as a hobby.  Frankly, I found many of our conversations tedious---probably more a reflection on me than on Grady.

I always attempted to be kind to Grady regardless of how tedious I found him at time.  He deserved respect and friendship.

Early on I recognized that he was loyal and loving to his mother and grandmother.  That's a quality which should not be overlooked.

By the way, Grady was loyal to the Texas Aggies.  For many years he had season tickets which he shared with us a couple of times.

One more by the way, Grady was a contributor to my website, oldartguy.com.  My favorite essay is "The Watchers."

Obituary for Grady Neal Arnold Jr.

Grady Neal Arnold Jr. 75, formerly of Diana, Texas passed away Saturday, September 14, 2019 in Temple, Texas. Grady was born June 6, 1944 in Tampa, Florida to Grady Neal Arnold Sr. and Elizabeth Carnes Arnold. 

Graveside services are scheduled for 10:00 A.M., Saturday, September 21, 2019 at Mattox Cemetery in Diana, Texas. Arrangements are under the direction of Grubbs-Loyd Funeral Home in Diana. 

Grady was affectionately known to friends and family as "Governor". He was a member of the Ashland Masonic Lodge NO. 1138. Grady was an Aeronautical Engineer and Physicist that worked for Boeing. He worked on many important projects like the 737, space shuttle, space station and flight simulator. Grady was a veteran of the United States Army having served during Vietnam. 

Grady is survived by his wife, Nancy Arnold, sons; William Furlong and wife Erin, Richard Furlong and wife Patricia, Jeffrey Furlong and wife Kirsten, daughter; Margaret Kingery, grandchildren; Michael Alan Stone, Rebecca Andrews, Amanda Furlong, Claire Furlong, Morgan Furlong, Kaley Furlong, William Gary Furlong, Jared Furlong, Nickolas Furlong, great grandchildren; Silas Andrews, Cal Andrews and Jaxon Stone, cousin and lifelong friend, Travis Neil Covin and wife Angelique. 

enough