Louisiana Governor Goes Crazy

by Gene Miller

I hear many complaints about my President, Donald J. Trump, from my liberal friends.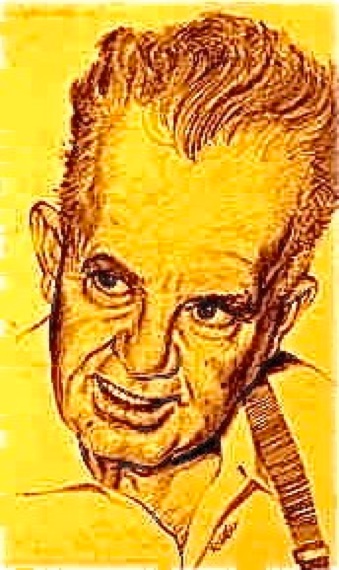 He has been called a bully, a bigot, a womanizer, narcissistic and dishonest…he has orange hair and he tweets too much.  But I grew up in Louisiana. I have seen worse.  My three term Governor, "Uncle" Earl Long, was declared mentally incompetent. He was committed to three mental institutions in two states. He was crazy.

Here is my story:  In high school and college, I had occasional employment at our local TV station, KALB Channel 5 in Alexandria, Louisiana.  I was hired as a "night time and weekend receptionist," stationed at the "front desk" of the station. After normal business hours, the TV station offices were closed.  Station management did not think it safe or prudent to have a female employee sitting alone in the entrance of the studios to greet advertisers and program guests. It was my job to assist visitors, answer the telephone and type programing schedules.  One night in the summer of 1959, I greeted Louisiana Governor Earl Kemp Long.

"Uncle" Earl K. Long was serving his third, non- consecutive and term-limited, term as Governor of the State of Louisiana.  Earl was the younger brother of Huey "Kingfish" Long who had been Governor of Louisiana from 1928 to 1932 and United States Senator from 1932 until his assassination in 1935. The Long brothers were nominal Democrats and radical populists. They were champions of the rural poor and espoused the platform of "Every man a King."  Huey had introduced a $50 monthly payment for seniors, a "Homestead Exemption" property tax exemption for homeowners and other radical governmental reforms. Earl Long had served as Lieutenant Governor 1936-1939, and Governor 1939-1940, 1948-1952, 1956-1960. By law, this was Earl's last term of office.

Uncle Earl had devised a plan by which he would resign as Governor in the final year of his term, appoint the Lieutenant Governor to serve as Governor and then be eligible to run for another term as Governor.  When that plan failed, Uncle Earl decided to run for Lieutenant Governor.

By the summer of 1959, Uncle Earl was fighting for his political life.  His eccentric ways and bombastic style were wearing thin.  His health was not good. Never a drinker and an ex-smoker, he had recently developed a fondness for booze and chain smoking. He was taking "pep pills" to keep going and "sleeping pills" to calm him down.  Uncle Earl was running around with Blaze Starr, a New Orleans Bourbon Street stripper. He was actually flying strippers around the state in a Louisiana National Guard plane.  Forces, including his wife, Blanche Long were trying to have him committed to the psychiatric hospital in Mandeville. In May the wheels started coming off.

I remember "Uncle Earl" arrived at the TV station  in the evening, to deliver a "Live Television Broadcast" and record some "Paid Political Announcements." He arrived in a long black Cadillac sedan with his entourage of supporters. Earl immediately conscripted my reception desk. He began to write his broadcast speech on the top of my white Formica desk with a ball point pen. There was a TV monitor mounted in the upper left corner of the room which displayed the current on-air programing content. Earl would chain smoke, light his cigarettes, take a few puffs and then flick the lighted cigarette at the TV. This would create a shower of sparks in the room. Supporters and supplicants would enter with baskets of corn, turnips, peaches and live chickens to share with Uncle Earl.

Campaigns in those days were called "stumping," and political rallies would be held on hastily built stages or a truck bed rather than a tree stump. Uncle Earl did not use local dignitaries to introduce him at a rally. He said, "If some of the folks don't like this local person, I could lose votes. Better to use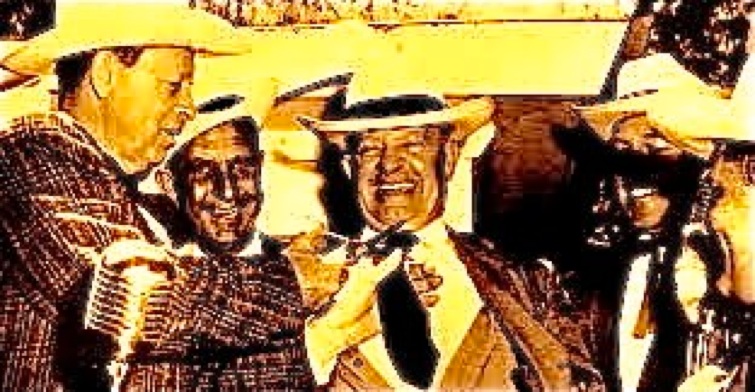 somebody from someplace else to introduce me." There was always a band on hand to stir up the crowd. I recall that Uncle Earl's "Rock-a-Billy" band leader came in to be paid right there in the lobby of the TV station.  Uncle Earl said, "What do I owe you for this week?" The band leader replied, "Uncle Earl, you owe me one hundred dollars." Earl said, "How about, I give you a hundred fifty and you give fifty back to ol' Uncle Earl?" Negotiations continued. By the conclusion, a check for $500 was written and $350, cash, was slipped into Uncle Earl's coat pocket.  During the conversation the band leader had admired Uncle Earl's ring. It was a gold man's ring with diamonds encrusted in the shape of a horseshoe. I took it to be a ring that a gambler would wear for luck. Uncle Earl was known to bet the horses. When Earl returned a week later, the band leader was wearing the diamond horseshoe ring.
The production manager arrived and we proceeded to the studio to witness Uncle Earl's "live broadcast" speech… previously composed on my desk.  Uncle Earl asked for a cup of "good ol' Louisiana coffee" which was placed on an official looking desk in the studio, with three flags, on stands, in the background…the U.S. Flag, the Louisiana State Flag and the Confederate Battle Flag. Earl sat at the desk and took a sip of coffee.  He said, "Pour this out and put some whiskey in here." He gave his entire speech, on air live, extemporaneous, while sipping whiskey from a coffee cup.

Uncle Earl Long left the TV station in the back of his big black Cadillac with his entourage and a flashy "entertainer" sitting at his side.

Earl K. Long was committed to the Louisiana State mental hospital on June 18, 1959.  He checked himself out after a few days and travelled around the state "stumping." He set up alternate "state capitals" in motels in several cities.  In July, his wife Blanche Long and some others had convinced the Louisiana National Guard to fly him to Texas for treatment.  After a promise to seek treatment at the Ochsner Hospital in Galveston, the same plane flew him back to Louisiana. When he found out state officials had signed commitment papers, he fired the entire State Medical Board and personally wrote a release signed by the new doctor in charge.

Uncle Earl lost his bid for Lieutenant Governor in the 1959 primary election. Jimmy Davis ("You Are My Sunshine, My Only Sunshine") was elected Governor. He persuaded Earl Long to run for the U.S. House of Representatives seat.  Early on the election day, Saturday, August 27th, 1959, "Uncle" Earl K. Long suffered a heart attack in his room at the Hotel Bentley in Alexandria, Louisiana. Uncle Earl's non-stop campaigning won the congressional election by 4,458 votes.  He died, before taking office on September 5th, 1959.

The Long family had many members in politics… fifteen or sixteen of them if memory serves. None matched the bombastic style or energy of Uncle Earl Long.  

Read more about Earl Kemp Long of Louisiana:

https://www.upi.com/.../Governor-Earl-Long-Goes-Crazy/

http://www.thepineywoods.com/LongFeb08.htm

https://en.wikipedia.org/wiki/Earl_Long

https://www.nga.org/cms/home/governors/past-governors-bios/page_louisiana/col2-content/main-content-list/title_long_earl.html

https://www.newyorker.com/magazine/1960/05/28/i-the-great-state-waiting-for-the-imam

http://www.knowlouisiana.org/entry/earl-long-2

https://www.brainyquote.com/authors/earl_long

Photos: https://www.google.com/search?hl=en&tbm=isch&source=hp&biw=1536&bih=715&ei=NxntWr7UOoegjwTGlJi4Cw&q=Earl+Long&oq=Earl+Long&gs_l=img.3..0l2j0i30k1j0i8i30k1l7.2706.5849.0.6770.11.11.0.0.0.0.78.569.9.9.0....0...1ac.1.64.img..2.9.569.0..35i39k1j0i8i10i30k1.0.5UhjhiSsd1E#imgrc=vVqvG1dDmo_ejM:

enough