My Favorite Roommate

A Writing To My Older Brother on the day of Tommy's Passing

by

Tommy's condition was not what I expected he would have to endure in his decline. Being totally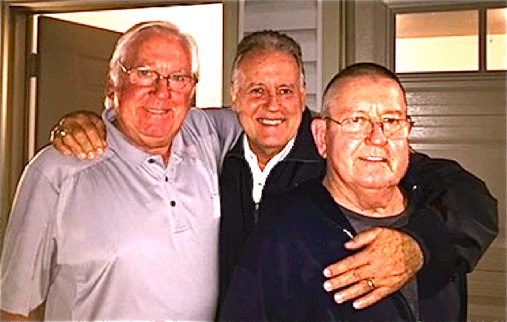 incapacitated was my greatest fear for him! I keep trying to remember how fortunate I was to have grown up alongside Tommy, my brother who was only 14 months younger than I. As a kid, he was feisty….Between us, it was amazing that one of us didn't kill the other during all those adventures as children, when we were building tree houses, swinging upside down on the backyard trapeze bar, walking to school against the traffic, riding bikes out to Colp Horse Stables and the local baseball fields. We removed splinters out of each others heads after beating each other with sticks or wooden boards.  We climbed trees and dug fox holes, set fires to the incinerator and leaf piles in the back yard.  We had rock throwing wars and jousting competitions, building Christmas tree forts at the Dairy Queen with leftover trees, playing baseball at Vanhorn's and the Varsity Parking lot.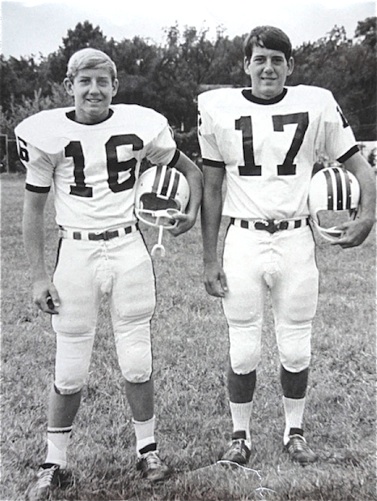 Denny and I were not only losing our younger brother but a good friend, a guy who played beside us on the playgrounds and swimming pools while we were all developing our athletic skills together.  One of my favorite memories about my last year at CCHS was being able to give Tommy a "high five" while running onto the field after he had tackled an opposing running back as we took possession of the football. I smile when I remember feeding my brother the basketball, so he could take a shot, while being in the game at the same time. What a privilege and blessing that was to play organized sport alongside my younger brother!

We have also lost our golfing buddy, who played alongside us at Midland Hills, Crab Orchard and many other Southern Illinois Golf Courses. Tommy was my favorite roommate both on Cherry Street and Hewitt Drive.  Yes, we were always playing tricks on each other in the bedroom we shared for 15 years. I can just see Tommy flying past me in the air after I kicked the underside of the top bunk bed when Tommy was asleep!  We stood at attention by our beds, like army soldiers, while Dad would inspect and see if we made our beds correctly. We sometimes had to take spankings together, at the same time, when Dad couldn't figure out who the guilty party was! We woke each other during our bad dreams, and talked and shared each other's fears until we fell asleep at night. As Denny was drafted into the Army, it was like I was not only losing my older brother, but I also lost my favorite roommate because Tommy, as Mom announced, should take the vacant bedroom. Long after Tommy moved to my older brother's room, I would often wake up and glance at the top bunk to see if Tommy was there.

Through all the sadness on Tommy's passing, there are so many memories that have come to me, both in my dreams and while awake. When our dad was on his last day of life at our home, I remember him asking if Tommy could stay beside him while Mom went to work. To this day, I think that Dad thought of Tommy with a heavy heart, and knew that Tommy would have to endure growing up in the shadow of his older brothers, and be compared to them in many ways.

It is with regret that I lived so far away and had not been able to be with Tommy and Denny over the years, through the hard times and good times. That's a cross that I'll always carry…. My thoughts of Tommy seem to be full of sadness and sorrow these days. I try my best to think positive, remember all those great adventures we had together, and just hope that he did not live with pain, or regret, as Tommy's days came to a close…. In Tommy's passing I hope he rejoiced in being in heaven with his wife Susan, our Mom and Dad, and will have everlasting peace. May you keep your spirits high, Denny, and feel blessed knowing that there is a Higher Power who is driving the bus to Tommy's next game now.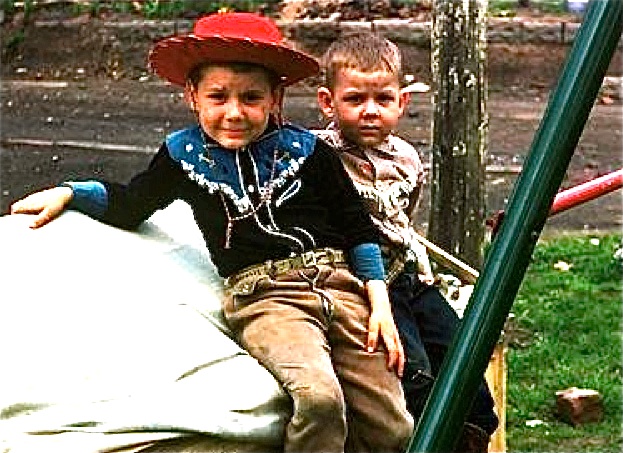 enough