ROBERT B. PANKEY

B
ob Pankey is a Professor in the Health and Human Performance Department at
Texas State University-San Marcos
. He moved to San Marcos with his wife in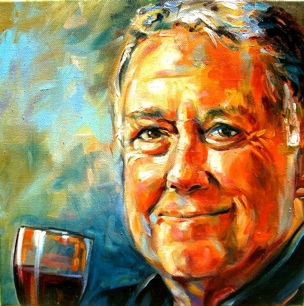 the Fall of 2000 after spending twelve years as the Chair of the Department of Health and Kinesiology at
Texas A&M University in Corpus Christi
.  Bob teaches Biomechanics and Sport Sociology at State.
Recently, Bob and his wife, Jill, who is an artist, purchased the Square 1 Building in Downtown Bryan, Texas.  and have remodeled it to become Square 1 Art Studio and Loft.  The Pankey's hope to retire to Bryan in a few years where they will use the Square 1 Studio as their place to create art and make beer and wine.

Pankey turned 62 this year, but Jill contends that like fine wine he keeps getting smoother with age.   Pankey stays active and continues to run three to four times a week.  He's also known around the house as "Jill's frame maker."  Since taking up winemaking (mostly reds), Bob makes up to 400 bottles a year and has won numerous medals for his wines at international home winemaker conferences.  

Bob's love for writing personal stories has prompted him to write an unpublished book of letters to family and friends over the years and will be sharing these stories and letters with you in the future.  He has also published numerous research papers and a sport psychology book titled To Fall From Athletics Gracefully by Kendall Hunt Publishers in 1991.

enough

MY ESSAYS

8    Cousin Kim: the Story of a Hero

9    The Hawk

10   The Graduate

11  Good Tired

12  Seeing the Forest Beyond the Trees

19     Primo

22    My Example