Slogans You Remember

Why is it that we remember so many advertising slogans when we can't remember our anniversary date, our service serial numbers, or our old girlfriend's middle name, but whether you realize it or not, you remember many company slogans.

Do you remember "Better living through chemistry"?  That was DuPont's slogan beginning in 1935---well, actually it was "Better Things for Better Living…Through Chemistry."  In '82 they dropped "Through Chemistry" and in '99 changed it to "The Miracle of Science."   Today recreational drug users use the term to refer to their use of drugs.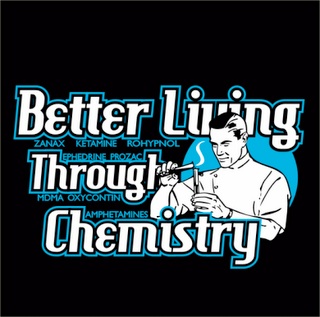 Yet, there we are with the phrase "Better Living through Chemistry" permanently stamped on our minds.

"Melts in Your Mouth, Not in Your Hands"…you know exactly the product this slogan is referring to.  This slogan is a bit of genius: it points out the one difference between M&Ms and other chocolate products.

"A Diamond is Forever" has been De Beers' slogan since 1948 and has given diamonds a status that reality has been unable to do.  We pay a lot more for diamonds than they are actually worth, but the old De Beers' slogan has elevated them to a pretty lofty status.

"Think Different" pretty well sums it up for Apple which is pretty apt for a company known for its innovations.

"The Few, the Proud, the Marines" is, of course the slogan of the United States Marine Corp.  You knew to whom this referred to after "the Proud."  Not bad.

"It's Finger Lickin' Good."  Don't pretend you don't know the company whose products this slogan is hustling.

Okay, here's a quick quiz for you.  Match these thirteen slogans with the companies that they represent.

1.  "SHAVE TIME. SHAVE MONEY."

2.  "THERE ARE SOME THINGS MONEY CAN'T BUY. FOR EVERYTHING ELSE, THERE'S ………..."

3.  "TASTES SO GOOD, CATS ASK FOR IT BY NAME"

4.  "CAN YOU HEAR ME NOW? GOOD."

5. "WE WILL SELL NO WINE BEFORE ITS TIME."

6."THINK SMALL."

7.  "WHAT'S IN YOUR WALLET?"

8. "THE BEST A MAN CAN GET."

9. "THE HAPPIEST PLACE ON EARTH."

10. "THE QUICKER PICKER UPPER"

11.  "WHEN YOU CARE ENOUGH TO SEND THE VERY BEST."

12. "SAVE MONEY, LIVE BETTER."

13. "GOOD TILL THE LAST DROP."                                                 

A. Verizon

B. Mastercard

C. Disneyland

D. Hallmark

E. Walmart

F. Volkswagon

G. Maxwell House

H.  Meow Mix

I. Capital One

J. Shave Club

K. Gillette

L. Paul Mason

M. Bounty

enough