With Chocolate on My Breath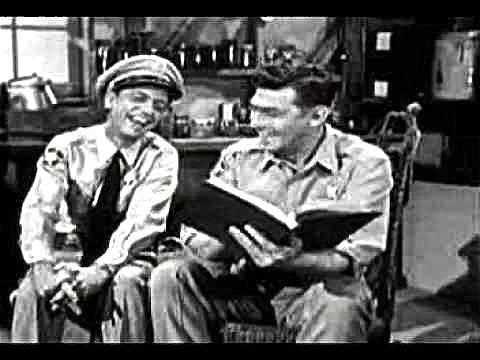 There was a scene in an old
Andy Griffith Show
where Andy and Barney are cleaning out a garage, and they come across their high school yearbook. They started looking through it and read what they had accomplished while attending Mayberry High. Barney was quite impressed with some of his activities although I don't know that they were world changers. He was a member of the Spanish club, chairman of the tin foil drive, and a member of the volleyball court maintenance crew. I guess that says a lot about why he ended up being a deputy sheriff in Mayberry.

This episode brought back memories of my high school days and some of the achievements that the seniors listed by their picture in the yearbook.  I tried to make my "resume" as long as possible but it paled in comparison to many who graduated from Somerville HS.  I played basketball, baseball, and tennis but was unable to have 1, 2, 3, 4 showing by each sport because I didn't participate all four years in any of them. I listed Honorable Mention All-District basketball for my senior year, which meant when the coaches selected the All-District players my name came up, but I didn't receive enough votes to make the team. I still had an Honorable Mention patch made for my letterman's sweater that I wore proudly.  I was voted Class Favorite my junior and senior years but I was never elected to a full high school award such as Best-All-Around or Most Popular. Those designations normally went to the guys who played football or the girls that were a cheerleader every year.

I recently looked at some old high school yearbooks and reviewed some of the awards and activities students listed, that I guess seemed very important at the time. Some of the more "distinguished" items showing were: Third Place District Slide Rule, Science Club, Annual Staff, Pep Squad, and Second Place District Poetry Interpretation. I guess the student's main objective was to show participation, but I'm not sure that activities such as these propelled any of them to a successful career after high school. Two of my classmates from 1968 elected to have only a blank space beside their photo. In retrospect, I think maybe they had a better grasp of what the future would bring than the rest of us.

In 2006 a Somerville HS Alumni Directory was put together for distribution at the high school reunion. Some of the ex-students wrote a summary of where life had taken them after they graduated. Some had become very successful and had traveled to many places, while others chose to stay close to Somerville and carve out a life in a familiar environment. Regardless of where their journey took them, I think the underlying common thread is everyone who attended SHS is a Yegua for life. Most people today probably don't remember who was on the school newspaper staff or an FFA officer but the memories made from friendships formed in a small town will last a lifetime. 

One of the things that I read in the alumni directory that really caught my attention was under the heading "Words I Live By," one ex-student wrote "I'd rather be buried with chocolate on my breath than in a size 10 dress." I'm not a woman but if I were and I could go back to my high school senior year, I think that is what I would have written next to my photo. In my opinion, those are pretty good words to live by.     

enough