I've known Mick for a few years now.  He never fails to surprise me.  He recently took his thesis and turned it into an art-centered newspaper.  Not knowing what else to do with it, I classified it as an essay...and, here  we  are.

MICK BURSON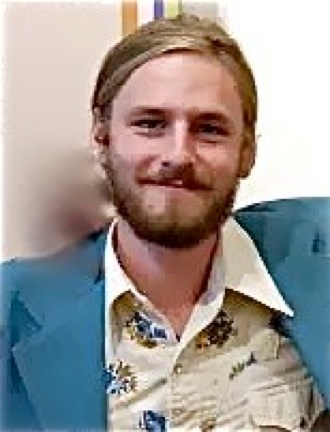 Mick Burson is from Denton, Texas, and is currently earning his BFA in Studio Art at the University of North Texas. Mick has participated in numerous group exhibitions and earned various artistic awards at the University of North Texas.

Mick is presently part of a six-month Navasota artists-in-residence program at the Horlock House.  He says that he appreciates the opportunity to focus on his artwork and receiving free promotional opportunities.

Mick's focus is split between creating large scale murals and smaller abstract mixed media works.  He has a love for murals which he does some times without pay.  "The bigger the wall, the better."

Burson has already left his imprint in Navasota on the side of The Filling Station beside the work of other Navasota artists in residence. Even so, the artist plans to continue to find more public art to do for the city.

Burson said he is inspired by everything.  "Anything that affects me, and lot of things affect me."

Education

BFA in studio art, University of North Texas 2015

MFA, University of New Mexico, 2019

---------------------------------------------------------

Mick's Essays

1    Mick's Thesis Newspaper Style