THERESA PEREZ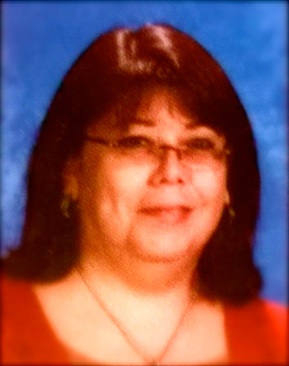 I was born and raised in Bryan, Texas, for all of four years before my parents moved the family back to Somerville where they both originated.  Well, actually, Mom likes to tell everyone that she was born and raised in the middle of the lake.  Of course, that was before there was a Lake Somerville.  Dad was born in Houston and his family moved to Somerville where other relatives were located.  Mom comes from a large family of ten siblings whereas Dad was an only child after the death of his only sister.  From their union came six of us, two of whom have since left us.  My three remaining brothers and I have provided my parents with thirteen grandchildren, nine great-grandchildren and two more to come!

M
yself, like many others in this wonderful town, began my education with Sister John.  I then proceeded to complete all twelve years of public education in the Somerville School District.  I got into Texas A & M straight out of high school but got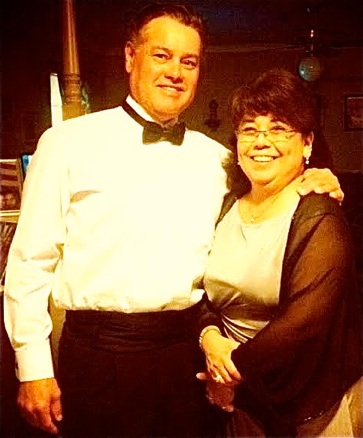 distracted and had to backtrack to Blinn.  Again, I got distracted by this shy guy, named Raymond, who was looking for a nice girl to meet.  He came all the way from Beeville, Texas, to find me.  He asked the clerk at the U-tote-M if she knew anyone like that and, of course, she thought of me right away and set us up.  It wasn't love at first sight because his buddy wouldn't get out of our line of sight!  We finally were able to push him out of the way and that was thirty-two years ago!  Wow! I can hardly believe it myself! 
As I tell my students in school, I haven't always been a teacher.  I've had careers in phlebotomy, banking, waiting tables, mowing and store managing before I decided to return to school.  That decision arose when I worked at a Brenham bank.  I was the only Hispanic person working in any of the banks there at the time.  The president of one of the other banks "borrowed" me to sit in on a real estate sale to a couple from Mexico.  He wanted to make sure that everything discussed by them and their realtor was on the up and up.  Needless to say, at the time, I was not so fluent in my native tongue.  I was floored at the pace of the discussion and lost at the altitude that the numbers were flying.  It must have been pretty obvious to their realtor, who took pity on me and helped me understand what was going on.  I realized that I needed to do something about that.  However, I wasn't exactly sure what I was going to do.  Thinking of my kids and wanting to be around for them and near them, teaching sounded like the perfect solution.

We had three children at the time, two boys, Ray and Charlie, and my Vicki had just started kindergarten, when I returned to Blinn.  I thought this was the perfect time to go back.  I got one semester behind me when I realized I would soon be having one more child.  Nevertheless, I continued.  I had Timothy during the middle of the fall semester and returned to classes two weeks later.  I had to finish.  I did, that next spring.  I returned to Texas A & M determined to finish what I started four kids and a marriage ago. 

I received my Bachelors of Arts degree in Spanish in the fall of 1996.  I did substitute teaching for a year before getting into the Somerville School District through the Alternative Teaching program offered through the Region 6 Center in Huntsville.  I completed the program and my probationary year at the elementary as the ESL teacher.  I ended up with certifications in early childhood, primary, secondary, bilingual and Spanish.  I taught at the elementary for about four years when one of the High School Spanish teachers got married and moved to Bryan. (Or something like that, right? Paul?) So, I taught High School Spanish I and III in the mornings and ESL in the afternoon at the elementary.  After a couple of years of back and forth between campuses, I asked to be placed at one or the other.  My preference was always to be a high school teacher, and I was overjoyed to be permanently placed there.  I have been with the district now for seventeen years and I am the only Spanish teacher of all three levels, and I also teach ESL.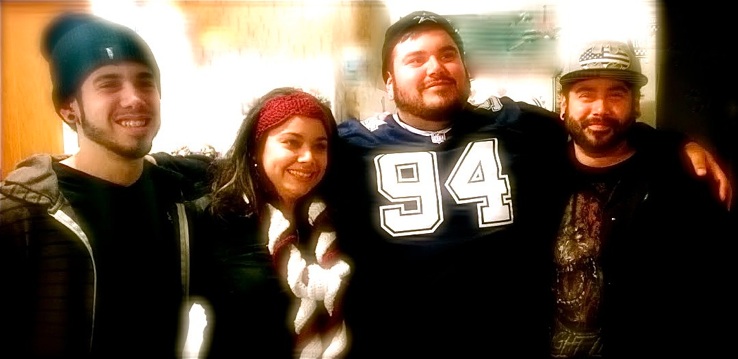 M
y family has grown.  My oldest son, Ray married his high school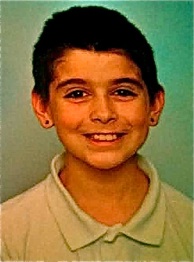 sweetheart,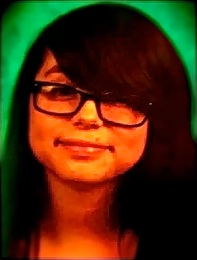 Rebecca, and they have two children, Briana, 14 and Julian, 12.  He served eleven years in the U.S. Army earning the rank of Staff Sergeant after two tours to Iraq and one to Afghanistan.  He is now a computer technician at a neighboring school district. Charlie and his girlfriend, Katty, are expecting their first, Alena Isabella, in a few weeks!  Victoria (Vicki) lives in a nearby city and works in the banking industry.  The apple didn't fall too far!  Timothy has completed a recording studio program and hopes to enter the music recording industry.  He and his girlfriend, Breanna, are expecting a girl, Emery Rose, in October.
I thoroughly enjoy teaching and being a part of the school district.  Some of the students call me Ms. P, of which I feel honored, knowing that the original was a great teacher and is an awesome lady.  

I laugh at myself when I recall many years ago that I told my high school English teacher that I would never become a teacher.  Little did I know what he knew then, and what he knows now!  Thanks Mr. P!

MY ESSAYS

2    Dot! Dot! Dot!  The Adventure Continues

enough