Sherrine Moore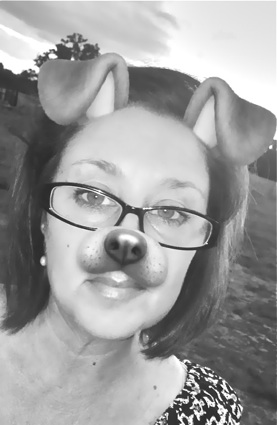 S
herrine Moore is a native Texan and graduate of Somerville High School.  She is a former federal employee of USDA and has also worked as a private investigator.  By day, she is a bookkeeper for a pipeline construction company, a wellness advocate for essential oils and natural health, and a Damsel in Defense Pro, educating and empowering women with personal safety products.

Sherrine and her husband Tim dream of living off-grid and being completely self-sufficient.  In the meantime, she is wishing she had paid more attention to her Grandma while she was canning fruits and jellies and while her Grandpa was explaining how to graph pecan trees. 

She currently lives in Bryan on a 1 acre wanna-be homestead with her husband, youngest daughter, a dog, a cat, a flock of chickens and an Angus heifer.  She is in the process of trying to convince her husband they need meat rabbits and an aquaponics greenhouse.   

She has been known to hop on the back of their Harley to tour Kentucky distilleries and has made headlines while shark fishing in Matagorda.  Sherrine enjoys camping, hunting, remodeling their 1952 farmhouse and desperately wishes people would just "wake up." 

She credits her grandparents and their lifestyle of preparedness and their steady encouragement to not blindly follow for her interest in social changes.

She isn't a writer by any definition but does enjoy jotting down her thoughts.

enough

MY ESSAYS

2  PC--Not Personal Computer--Politically Correct