300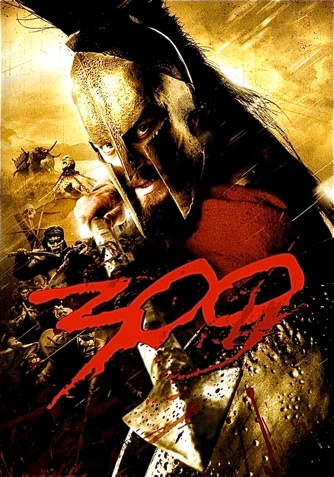 Irish families do not have the reputation of being overly kind to each other.  I mentioned to my nephew that I was currently writing my 300th essay; his response was, "You want a cookie?"  My ego was quickly deflated…and, I guess, justifiably so.
Gilbert Keith Chesterton was a prolific Victorian English author penning over 3000 essays.  I learned of his 3000 essays while doing research for my 116th essay, "G. K. Chesterton."  At that moment, I thought, "Well, I am no G. K. Chesterton, but I think I can write 300 essays, 1/10th the production of Mr. Chesterton.  That seemed to me to be a reasonable and worthy goal of an old retired guy. 

This essay is number 300.  Number 300 got here much more quickly than I ever thought it would.  I usually net about four essays each month.  That means that I've been writing these essays for over six years.

A couple of years ago, I became ill: as it turns out, my illness was not life threatening (no more than my age) but, Lord, it has been a bother and has slowed me down immensely.  Before I went to a doctor to discover the actual nature and source of my illness (source still not determined), I assumed that I was dying.  Based  on the premise that I wouldn't be around much longer, I quickly put a book of my essays together and had Amazon publish it, Old Guy Has Final Word, It's all about Me.    My little joke about the sales of my book is that I'm planning a meeting in my kitchen this Christmas of all those who purchased the book---an exaggeration but it gets my point across.

When I started writing essays, it wasn't for the purpose of becoming an "author" nor straining for fifteen minutes of fame; they were intended for the purpose of accumulating a few essays to be placed in a book to be distributed to my pallbearers, a nice bunch of fellows.  The joke here is that I would have the last word.

Although my initial essays were written with the pallbearers in mind, I soon realized that I too was benefiting from writing them.  Writing them forced me to recall memories, pleasant and unpleasant, that I had not accessed for years. 

I've found that the essay process involves asking myself questions, questions our friends would not normally be expected to ask us.    For example, it would be a rare thing for someone else to ask me about what I remember about early television, but once I asked myself, it was off to the races.  I found it astounding how much detail from the past I could recall once I began thinking about a subject. 

My first essay, "Television," is a good illustration of this phenomena---that and basic research which the internet now makes accessible.  By the way, once you start recalling a particular group of memories, you are often led to related memories such as in this case my memories of  baseball from the same period.   My memories of baseball in the late 50's and early 60's came to mind and were incorporated into the beginning of my essay on television.  A high school classmate commented that she had no interest in baseball and thus did not care for my essay.  Darn it, she should have kept reading because the main thrust of the essay was television, not baseball.

Realizing that I was benefiting from writing these essays, I began to earnestly encourage other folks to write…essays, poems, short stories, etc. by offering to share them on my website, oldartguy.com.  At the present writing of this essay, 41 folks have embraced the offer and have made contributions.  The authors with a little age behind them seem to find the writing cathartic; whereas, the younger folks find the writing to be "fun."

Some folks begin writing with great enthusiasm, but poop out pretty quickly.  Others, once they begin, continue to make contributions month after month. 

Mr. Bill Neinast, a political columnist, makes a weekly contribution of his essays (523 columns or essays) to the website.  Mr. Neinast  is about twenty years my senior but has the mental sharpness of a youngster and the wisdom to match his age.  Paul Hord, a fellow I worked with years ago, sporadically makes a contribution of highly entertaining essays  (11 essays).  Bill Tune, another fellow with whom I worked, has written many primarily amusing essays (46 essays).   Corky Cummings, a student in the first class I taught, has become a wonderful humor writer for the sight in recent months (12 essays).  Robin Avery, a wonderful artist I met years ago, will send me an essay, when the spirit moves her, usually related to art (5 essays).  Russell Cushman, a great artist, writer, and friend I've known for years, will show up with a wonderful essay occasionally (6 essays).  Gene Miller, a high school classmate and humorous fellow, has become a regular contributor (8 essays).   With the exception of Mr. Neinast, these folks are unpublished in the traditional sense.  They, along with numerous other contributors, are all nice folks who generously share their memories and thoughts with others.

However, some of the contributors are published authors.  Mick Stratton has contributed both essays and fiction (Thoughts of a Morning Walker, Vols I and II).  Ponk Vonsydow, a prolific writer of books of fiction (Sicko the Clown et al.), has made many  contributions to the site.  Jay Brakefield has contributed several interesting essays (Deep Ellum: The Other Side of Dallas and The Dallas Music Scene: 1920's-1960's).  Patricia Campbell recently published her book (The Squirrel That Ate the Truck).  Frank Cox III has a book (I Bleed Maroon).   Wayne Edwards, poet, has published many books of poetry (It Came Knocking et al.) Bob Pankey has recently published a book of his essays (Stories from Texas and Beyond).  Milton Watts' book is Poet o' the Pines.   David Carlton has a published book of his poetry, Poetry of a Florida Cowboy, and is presently working on a second book.

Sometimes the authors only make one contribution:  Curt Wills, a professional fellow I ran into at my mother's nursing home, has only made one contribution, "Being a Texan,"  but it is a marvelous work which every Texan should read.

But enough about other folks.  Let's get back to me.  After all, this is my 300th essay.  My wife, Linda, is very critical of my political essays.  In my defense, I told her that I've only written a handful of political essays.  She pooh-poohed this response, but I went back and examined the three hundred essays and only found seven, a little over .02 percent, that were remotely political and even those seemed to be benign.  So there!  I write a political essay when my head is about to explode.  Venting is sometimes necessary and healthy.

Of my 300 essays, my favorite essay is about a friend, now deceased, Jim Smith, "My Friend Jim."  It's a good read and I enjoyed writing it, and more importantly, his family seemed to appreciate it.

I don't know how many more essays I may write.  I guess a lot depends on my health, and there is always that "death" thing hanging around.  Well, at least I accomplished my goal of 300.  Thanks for the inspiration, G. K.

enough