Home Page>   NEW stuff Page>   Writing Content Page>

New Art January-February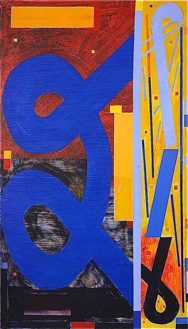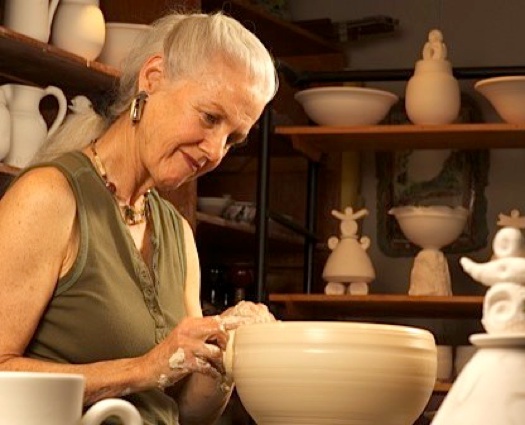 C
laudia Ka Cartee
recently had the Ka Pottery annual open house.  The open house is over, but Ka Pottery is worth a visit any time.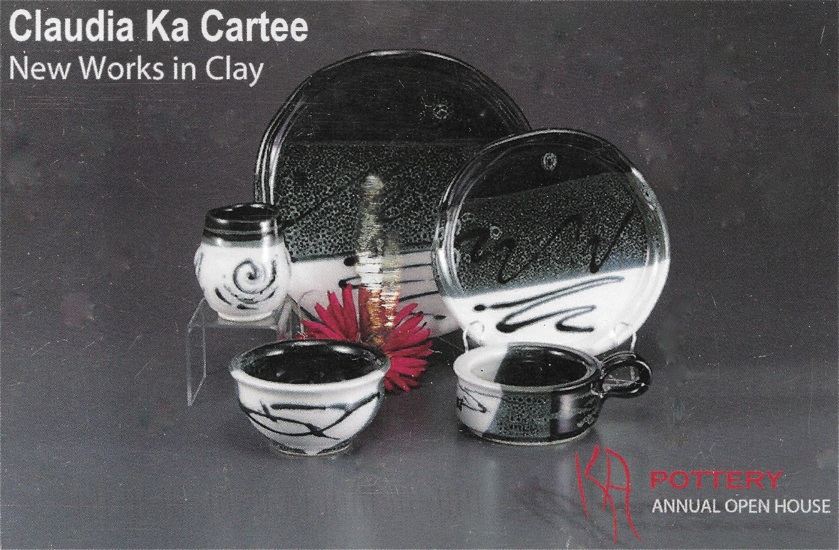 c
hris Zebo
has some good news for  us.
"A couple of years ago, I was asked by @gestalten Berlin to provide a spread of images for a chapter in a new book featuring @bigbendnps. Not only was Big Bend featured prominently, but it made the back cover of the book.

" Very honored to represent one of my favorite places on earth.
" Wanderlust USA is currently the #1 Lifestyle book on Amazon and also on sale for the holidays. Probably bigger than a stocking stuffer, but definitely worth the wrapping paper."

C
oleen Bradfield
has received a a great honor.
"I was honored to be asked by Paul McCormack, director of Ground Zero 360, to create a painting for the 20th Anniversary of September 11th for a special exhibit featured original art. He wanted artists to express their reactions, memories, influences and impact of September 11, 2001 as he was planning to add work of artists around the world to the current traveling exhibit. It took me 2 years to finish my 40 x 30" painting titled, "Never Again-A Country United." The Ground Zero 360 exhibit will be at the Museum of Biblical Art in Dallas until late March, 2022.

Hailey Herrera
invites ya'll to
A Stroll Through Texas Parks and Nature
February 4 2022 – March 26 2022

Opening Reception Friday, February 4 2022 6-9pm

at Degallery. The opening reception is February 4 and will be up until March 26. If you are in the area, I hope you can stop by and enjoy some beautiful painting.

M
irka Hokkanen
is sharing some good news: "I am so excited to share the news that my graphic novel
Mossy and Tweed
was acquired by Holiday House in a 2-book deal! The first book
Crazy for Coconuts
will roll into bookstores in summer 2023.  I'll share some sneak peaks and previews as I go along. My other 2 picture books, featuring Kitty and Cat are also coming out in 2023, so I am looking at a busy year ahead of me.  The announcement at Publishers Weekly:
https://t.co/XDIyQ5pz66?amp=1
.
I am also pleased to share that  my puzzles have finally hit the stores!   See North American Bird puzzles."

J
ohn Grant
's "College Station Artist Forum" is a website where Central Texas artists can contribute their art and art-related information.  Thanks, John.
John has changed his phone number to +19792554662.

Clover Cochran is maintaining a Facebook page (
https://www.facebook.com/ArtsAtTheLake/
) on behalf of the Arts at the Lake.
I
must plug my own stuff:  don't forget that you're welcome to visit our home to view my stacks of paintings (785 Memory Lane, Somerville, Texas/9795961856/oldjwpinkerton@gmail. com).  You don't have to spend money to visit...but it wouldn't hurt.