BILL NEINAST

THE MOSTLY TRUE AND UNABRIDGED HISTORY OF WILLIAM H. "BILL" NEINAST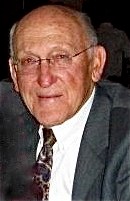 Some people believe I caused the Great Depression.  There is a basis for that belief.  I was born in Somerville, Texas, on August 26, 1929, in my parent's home; a house without electricity or plumbing.  A mere 59 days later, the banks failed and the stock markets crashed on Black Friday, October 24.  Those two dates are too close to be a mere coincidence.

Being a man of conscience, however, I helped start the long road to recovery.  My friend, Cotton Malkey, and I kept construction of the stone gymnasium and football field in Somerville moving.  Ensconced in Cotton's front yard, we would ping with a BB gun any man working on the WPA project who would bend over too long to pick up a stone with his butt pointed toward us.

When not supervising the WPA, there were no TVs, video games, IPhones, or air conditioning to keep me inside, so I mowed lawns, sanded floors, worked the projectors at the Lyon theatre, and cut meat in my Dad's market and grocery.  For a break from that tedium, I graduated as valedictorian of the Somerville High class of 1946.

Then it was off to the real world of my mother's alma mater, Texas Lutheran College (now Texas Lutheran University) in Sequin.  I graduated with an Associate of Arts degree in the last class as a junior college. 

Next, was a migration north to THE university--The University of Texas in Austin. There, I was fortunate enough to help my future wife earn the degree she was seeking.

Jeannine Pearce left her home in Marlin to get an Mrs degree.  Being a good Methodist, she joined the Methodist Student Association, but found nothing there that met her standards.  So she transferred to the Lutheran Student Association, where we found each other.  The rest is history.  The 60 year old trial marriage has worked so well, we are considering making it permanent.

In 1952, we left Austin with degrees in hand.  Jeannine had earned a Bachelor of Science Degree in Home Economics and I was carrying a Bachelor of Arts and a Doctor of Jurisprudence.  We moved to Caldwell where I practiced law for a short while in a two-man firm that was first established in 1911.  The late Hays Bowers, my mentor and the namesake of our oldest son, taught me more law in three months than I learned in three years of law school.

The Korean War was claiming American lives across the Pacific at the time.  So, to dodge the draft, I got a commission in The Judge Advocate General's Corps of the U.S. Army. 

I began my military career with a belief that no one who could make a living on the outside would ever undertake a military career. My contact with senior career officers and enlisted personnel quickly disabused me of that idea.  So I became one of them and the Army then tried for 27 years to educate me at taxpayers expense.

On the military side of the ledger, I graduated from both the basic and career courses of The Judge Advocate General's School at the University of Virginia in Charlottesville, the Command and General Staff College at Fort Leavenworth, Kansas, and The Army War College at Carlisle Barracks, Pennsylvania.  On the civilian side, I did a year's graduate work in international relations at Georgetown University in Washington, D.C., and graduated from the Hague Academy of International Law, The Hague Holland, and the Management School for Executives of Pittsburgh University.

In 27 years of active duty, I had two tours of duty in the Pentagon and three overseas tours in Germany and Vietnam.  I performed various periods of duty in eight foreign countries.

Along the way, Jeannine and I reared four Army brats into productive citizens.  Steven Hays is the Assistant General Counsel for Entergy Corporation.  Mark is the American Sales Director for ESP Corp., a GE subsidiary in the oil patch.  Bill, Jr., or Will, is a Senior Vice President of Bank of America.  Anita, the Chief of Staff of the family, is a CPA/CIA (Certified Internal Auditor) with her own consulting firm.

I am published in Military Law Review, Army Lawyer, Army, Progressive Farmer, Gulf Coast Cattleman, The Lion, and Country (where I was a "country editor" for ten years).  Currently, I pen a weekly political op-ed piece for the Brenham Banner Press.

Jeannine and I are now enjoying our golden years on property in Washington County, Texas, that has been in my family since the Civil War.  My grandfather and father were born here, so here is where it started and where it will will end.

enough

MY ESSAYS

5   WWDD

9   Spokesperson: Most Difficult Job

11   What If It Had Been George?

11   Desperate Men Do Desperate Things

13   What Did He Know and When...

14   We Need a Graveyard for Sacred Cows

16   Class Warriors: the Truth Hurts

17   The Dust Bowl and the Role of Government

25     Trip to the Watermelon Patch

27     Defense Department Two-Step

31     Where Is the Sequester Disaster?

34     A History Lesson: English Only

38     One More Law

43   CSOPE

45   Sleep Well

48   Joe and Jose

51  Coherent Policy...I Think Not

55   The Financial Crisis and the Free Market Cure

59   Alcohol and Drugs: History Repeated

65   Kicking the Can Down the Road and the Texas Model

67   Silver Alerts and Pinocchios

69   Viva Independence and Self-Reliance

70   Perspective on bin Laden's War

71   Fewer Toys for the Pentagon

73   Radical?

74  Fair?

75   Republican New Year's Resolution

78   Beware Solicitation Letters

81   Dangit!

82   Let's Not Make Anyone Uncomfortable

84   The Ditherer

86   Top Secret

89   Declare Peace in the War on Drugs

91   Sensible Military Reductions

93   What Difference Does It Make

94   Education: If It Ain't Broke, Don't Fix It

96   Back to the Issues That Matter

98   Less Sports and Entertainment: More Hard News

99   Uncle Sugar

100   The Veterans Administration's Mess

104    United? Nations

105    An Outstanding President: Obama

106    Double Agent?

108    A Little Middle East History

111    Tomlinson Hill and the Democrats

114    I Know Nothing

115    Alarm Bells

116    Radical Change

117     Ebola: an Imagined Epidemic

120     RRR

122     We'll Survive

123     Just the Facts

227   My Chystal Ball

231   Time Marches On

233   Mideast Treaty Organization

235    War and Luck

238     Bernie Madoff: Barrack Obama     

240    Scams

242    A President from the Business World?

243    Blunderbuss Foreign Policy

246    The Governor and the Military

247    From General to Personal Welfare

248    From Independence to Dependency

250    December 7

251   When Did Policemen Become the Bad Guys?

253   Bingo, Hillary

254   The Trump Card

255   Goodbye Old Flag

256   Obeying the Law

257   The Tax Collector or Karl Marx

259     The Cream Rises to the Top

262  Seig Heil Again?

264   Sauce for the Goose Is Sauce for the Gander

265   Perspective from Dr. Ben Carson

266   Modest Proposals for a  Conundrum

267   Snake Oil

269    Chaos, Dysfunction, Frustration

270    How Not to Get Your Ass Kicked

271   Foreign Policy Seek and Fink

272    A Radical by Any Other Name Is Still a Radical

274    War Requires a Strategy...Still

276    Give Me Your Tired, Your Poor...

277    President Clueless about the Misuse of Firearms

278    Immigration Solved: Enforce Laws on Books

282    Same Tune---Different Verse

283    A Wake for the Two Parties

285   County Commissioners' Court Accessible

286   Do You Want This Thing to Be President?

288   Clarification: Supreme Court

289   Today Is 1984

290   Be Careful What You Ask For

291   World War III

293    Is "Hello" PC?

295     Supreme Court Up for Grabs

301    Nothing to Fear

303    Texas Needs a Death with Dignity Law

304    Stupid Response to Orlando

305    The Worst Commander-in-Chief

307    BLM Mirrors KKK

310   Chameleon Trump

311  SNAFU

312  Autographed Copy of Jesus Christ

314  A New Draft

315  Hard Decisions

316  It Must Be True

317  Federal Government Dysfunctional

318  Vote for Supremes and Congress

319  The Republican Party and Silk Purses

321  Enough Already

322  Ma and Pa Going to the White House?

324  Politically Correct=Political Idiocy

325  Newton's Third Law and Politics

327  The Business of Government

330  Driving Nails into Coffins

331  Pass in Review!

332  Will Trump Be Presidential?

336  DeVos Right Secretary of Education

338  Abortion and Sex Education

341  Shaky Standing

346  Too Soon Old, too Late Smart

348    News and Facts

349    Washington County EMS: the Best

451    Prejudice a Learned Behavior

452    Emoluments?

454    Too Much Trivia

456    Fair Taxes

457    Ignoring Facts

459   Time for Another Hoover Commission?

460   Hate and the KKK

462   Waiting with Baited Breath

464   A Step too Far

466   Honest Trump

468   Why?

469   The NFL, Racism, and the President

471   Who, What, When, Where, Why, and How

474    Racism and the National Anthem

476    Sex Will Win

479   A Better Way

480    White Privilege to the Trash

483    From the Farms to the Cyberworld

484    The Scoundrels!

491   Brenham, Texas, Has a Professional Theatre

493   Paying for Panic

494   Time's Up

495   Trouble

496   Pro-Lifers or Anti-Abortionists? 

497   Deal Not Bonded

499  Republicans---Don't Be Hypocrites

500   Immigration

502  Barack Obama...What a Guy!

503  Facts about Separated Children

504  We're Doomed

506  Democratic Socialists of America

507  Casey at the Bat

508  Talk Softly and Carry a Big Stick

511  Security Clearance: the Truth

514  Millennials and Prosperity

515  OK, We Lost

516  Do Democrats Have No Shame?

519  Murder

521  Term Limits

523  Health Care  Not an Entitlement

524  Thankful for the Constitution

525  Trump and Media Are Both Guilty

527  Memories

528  "The New Colossus"

530  Wake Up America

531  21 Months until Election
532  Birth and Law Suits

535  Relax: Climate Change Not All Bad

536  President Trump: a Man of His Word

537  My Own History

538  December 7,1941

540  Bernie Says Medicare for All

541  The VA: Faceless, Nameless, Unapproachable

542  We've Moved but Little Has Changed

544  The "Doctor" Needs Guidance

545  Dems Plotting against Electoral College

546  Greatest Generation Not to Be Replicated

550  Aliens on Stage

560   Nero's Fiddling

562   High Crimes and Misdemeanors

564   In My Shoes

565   Adapt

566   "Racism"

567   Star Chamber

570   Old Folks Homes

572   Our Jury System

574   Impeachment: a Christmas Gift

575   Happy New Decade

577     Nightmares

579    No Thanks, Dems

582    The Cat Fight

585    Panic...Really?

586    The Pandemic and the Economy

587    The Pandemic and World War II

590    Stop Whining

591    New Reads and the Death Penalty

593    The Coming  Economic Disaster?

594    Kamikaze Warfare

596    It's Not Broken

597    Black and White Police Brutality

601    The Holocaust, Friends, and Slavery

603    It's Time to Stop the Nonsense

607    Lady Liberty

608    Don't Believe Everything You Read

612    What's behind Proposed Changes?

613    Four on One

616    The Blue Wave

617    Election Fraud Nothing New

621   The Atmosphere Changes: Get Over It

624   The Path to the Workers' Paradise

626   January 4, 2021: Historical

628   Hypocracy and the Southern Border

629   The Right to Assemble and Petition

630   Where's Hunter?

631   Tax and Spend

632   1941 Again

635   Racist Country?

636   What's Next!

638  Jack Norton

639 Three Mistakes

640 The Ostrich Administration

641 Auf Wiedersehen